Welcome to the Dear Book Nerd podcast, a bi-weekly show that answers your questions about life, love, and literature! My special guest co-host this week is the delightful Dhonielle Clayton. We discuss three listener-submitted questions and cover topics such as how to best serve your library patrons if you don't share a taste in books, how long you should keep a book a friend lent you, and great places to read in Washington, DC. Don't miss it!
Dhonielle is co-author of the "Tiny Pretty Things" series and author of the forthcoming The Belles. She's also COO of We Need Diverse Books and a co-founder of Cake Literary. You can find her on Twitter @BrownBookWorm. Thanks, Dhonielle!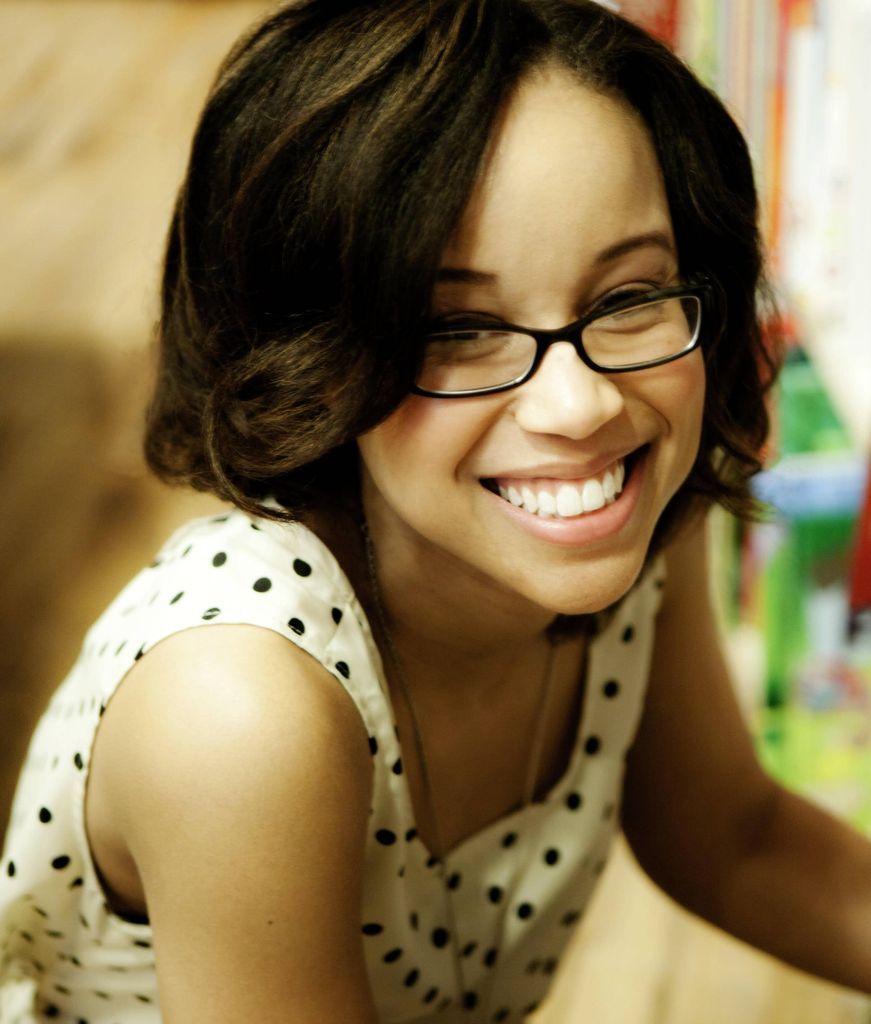 This episode was sponsored by Book Riot's Start Here and Rich and Pretty by Rumaan Alam.
_______________________________________________
QUESTIONS DISCUSSED:
Dear Book Nerd,
I have a question that's a bit of the opposite of the "classics" question from Episode 4. I work at the library and love giving reader's advisory, but sometimes I feel guilty that I haven't read the popular books. My usual patrons love James Patterson, J.D. Robb, Danielle Steele… etc. (aka all those writers who write more than one book a year). I never read those books – my tastes tend more towards the fantasy/sci-fi/YA genres.
I can recommend read-alike authors for popular books without reading them, but should I bite the bullet and read at least one James Patterson so I actually know what I'm talking about?
Thanks!
BabsBat
PS. Love the podcast and your tweets.
Dear Book Nerd,
First off let me start by telling you how much I love your podcast! I binge listened to all of the previous episodes and now anxiously await new ones!
Here is my situation. I currently have two books that I recently checked out of the library that I am really looking forward to reading and was planning on those being the next two books I read. Just today one of my coworkers who knows I love to read brought a book to me (that I did not ask to borrow but he knows I love read) and said that I just HAD to read it (Lamb by Christopher Moore if you're wondering what book). I read the back of the book and it does seem interesting so I took it and said I would read it. My question is this: What is proper etiquette in this situation? Do I put the two books I really wanted to read aside and read this one first so I can get this book back to him in a timely manner? Or do I read the books in the order I had planned and just give this one back to him when I am finally finished? He didn't say he needed it back anytime soon I just didn't know what a proper time frame is for returning a borrowed book? (I typically read a book per week on average.)
Help me, oh wise Book Nerd! Thanks! 🙂
Befuddled Borrower
Dear Book Nerd,
I've long thought I need to go on more urban adventures and take advantage of living in a city I adore. But, when the time comes to go, I just want to stay home and read my book. In 2015, I'm splitting the difference and going on urban adventures to cool places to read my book. I have some ideas already (such as the Freer and Sackler galleries–my favorites at the Smithsonian and usually quiet enough I can actually find a place to sit and read, or finding new coffee shops in new neighborhoods) but I thought I would ask you and your guest–what's the best place to enjoy a book that's not your couch/bathtub/local coffee shop? As you can probably tell from the Smithsonian reference, I'm in DC, and would be interested in DC-specific ideas (if you have any–not sure how familiar you are with the area) or more general ones that might also appeal to your listeners who aren't my neighbors.
Thanks!
Jennie

_______________________________________________
LINKS DISCUSSED:

The Best Places to Be Alone in the DC Area (DCist)
The 15 Best Quiet Places in Washington (Foursquare)
Best Quiet Bars in Washington, DC (Yelp)
Click here for a tweet with more suggestions!
Walter Award (We Need Diverse Books) email: dhonielleclayton@diversebooks.org
____________________________________________________________________
Listen to past episodes and read past columns of Dear Book Nerd here!
And you can subscribe to the podcast via RSS here, or via iTunes here.
The show can also be found on Stitcher here.
Do you have a bookish question about life, love, or literature for Dear Book Nerd? Fill out the form below or emailDearBookNerd@bookriot.com. Don't be shy, ask away!