Pretending to be a Book Nerd?
Welcome to the Dear Book Nerd podcast, a bi-weekly show that answers your questions about life, love, and literature! My guest co-host this week is the talented and thoughtful Jeff Zentner. We discuss reading guilt, read-a-likes for "Veronica Mars," and much more. Don't miss it!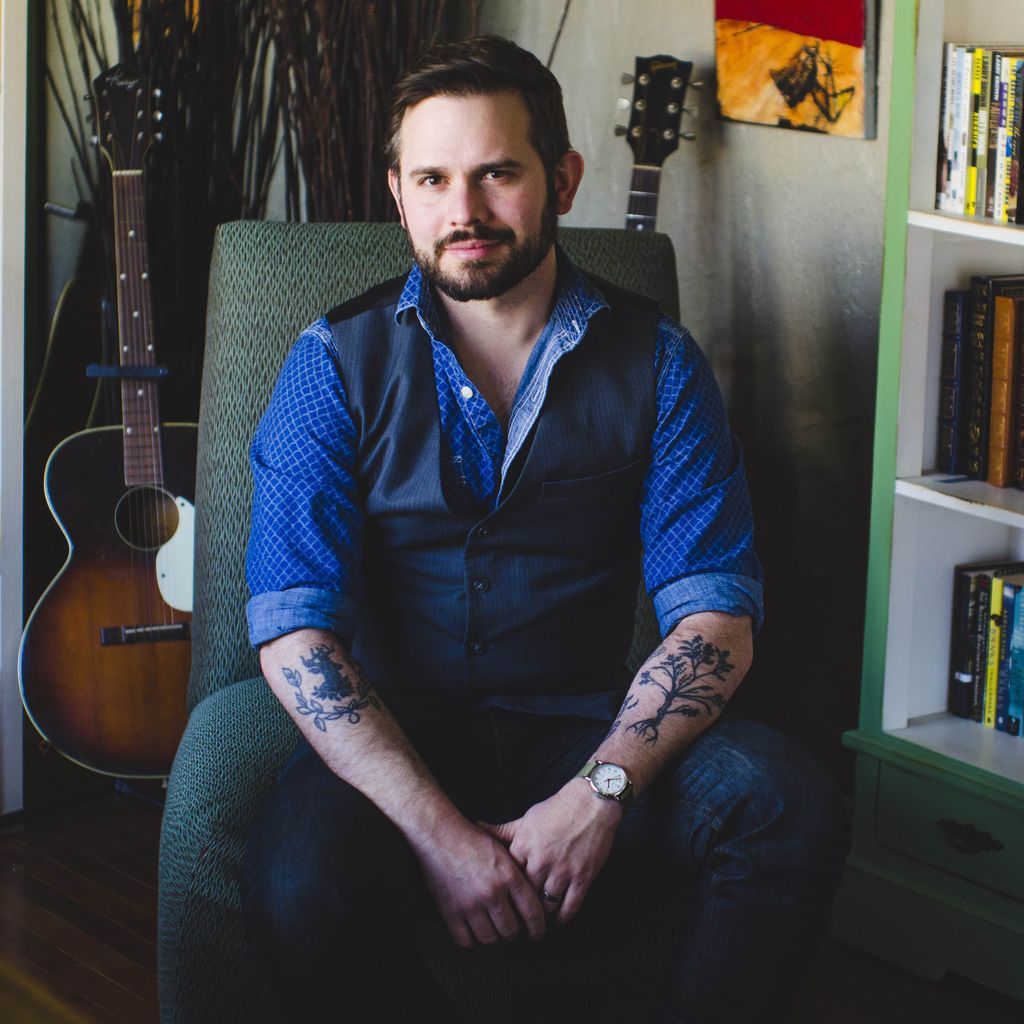 Jeff is the author of The Serpent King and the forthcoming Goodbye Days. You can find him on Twitter @jeffzentner. Thank you, Jeff!
This episode was sponsored by Book Riot Live.
_______________________________________________
QUESTIONS DISCUSSED:
Dear Book Nerd,
Let me begin with appreciating what you have done with this podcast. I proudly say that your podcast is my first podcast show which I listened to over 30 minutes per episode. ( I used to listen to shorter length.)
My question is jumbled with a couple different things. First of all, English is my second language. My mother tongue is Korean. I have learned English since grade 1, but it was more focused on writing the university entrance exam. I was born and lived in Korea until I was 17. When I was 17 (grade 11 in Korea), my dad decided to change his job so our immediate family moved to Canada. Moving from Seoul to the small town in the prairies was a big change. Most obvious one was the language barrier. I knew how to read and understand by listening, but it wasn't really practical. My English is more for textbooks, not colloquial.
Anyhow, even before moving to Canada, I always have a notion that English is superior to Korean, my mother tongue. Not only the language but western culture in general.
Sorry about the long introduction. So here are my questions.
1) I found myself I feel "guilty" when I'm reading in Korean. I don't remember myself particularly book-lover as I literally had no time to read something for fun (other than academic requirement) but I do acknowledge numerous benefits from reading and I would like to benefit from that. I still subscribe to email newsletter to Korean websites for bookstores (equivalent to Amazon, Barnes & Nobles, I think). There are many different books that spark my interest but I feel like I shouldn't even dream about reading those as my English is not good enough. Am I crazy? Have you ever received this kind of question? I would appreciate your opinion whether it's good or bad.
2) Whenever I read anything in English, I found myself falling into "language learning mode," which means I look for phrases, words, and sentence structure. It becomes technical in no time. I want to be able to "enjoy" the book just from the sake of reading. I think I am pretending to be a bookworm as I want to get so many benefits from reading. Am I a hypocrite?
Thank you so much.
JiEun
Dear Book Nerd,

I've always adored "Veronica Mars" since the very first episode. Since the cancellation of the series and the movie coming out and reading both books Rob Thomas released, I've been searching for that next best teen/YA book that's really close to match Veronica's certain snarky, sassy, and smart girl-detective vibe. I have read Nancy Drew and Sherlock Holmes and while I love those series, it's not the same. I haven't had any luck with finding any similar Veronica-type character. So if you can have any luck, I would be so thankful!
Meg
_______________________________________________
BOOKS/LINKS DISCUSSED:
The Diviners by Libba Bray
Exit, Pursued by a Bear by E.K. Johnston
Far From You by Tess Sharpe
How To Hang a Witch by Adriana Mather
Kids of Appetite and Mosquitoland by David Arnold
Scarlett Undercover by Jennifer Latham
Simon Vs. The Homo Sapiens Agenda by Becky Albertalli
A Study in Charlotte by Brittany Cavallaro
"Teen Sleuths to Read While You're Waiting for Veronica Mars" (Book Riot)
"7 Comics for Veronica Mars Fans" (Book Riot)
"If You Like Veronica Mars" (Reclusive Bibliophile)
"5 Books to Get You Through the Wait for the Veronica Mars Movie" (B&N)
"If You Like Veronica Mars…" (GoodReads)
"7 Books To Read If You Love 'Veronica Mars'" (Bustle)
"Top Ten Books to Read If You Like Veronica Mars" (Breathe, Read, Relax)
"Marshmallows in the Library: Books for Veronica Mars and Friends" (YALSA)
"What to Read While Waiting for the Veronica Mars Movie" (Green Bean Teen Queen)
_______________________________________________
Listen to past episodes and read past columns of Dear Book Nerd here!
And you can subscribe to the podcast via RSS here, or via iTunes here.
The show can also be found on Stitcher here.
Do you have a bookish question about life, love, or literature for Dear Book Nerd? Fill out the form below or email DearBookNerd@bookriot.com. Don't be shy, ask away!
Oops! We could not locate your form.