Welcome to the Dear Book Nerd podcast, a bi-weekly show that answers YOUR questions about life, love, and literature! My special guest co-host this week is the wonderful Minh Le. We discuss three listener-submitted questions and touch on topics such as how to get a children's book published, how many books is too many to own, and books that will challenge but not upset sensitive young readers. Don't miss it!
Minh is the author of the fabulous picture book Let Me Finish! which comes out June 7th from Disney Hyperion. You can find him on Twitter @bottomshelfbks. Thanks, Minh!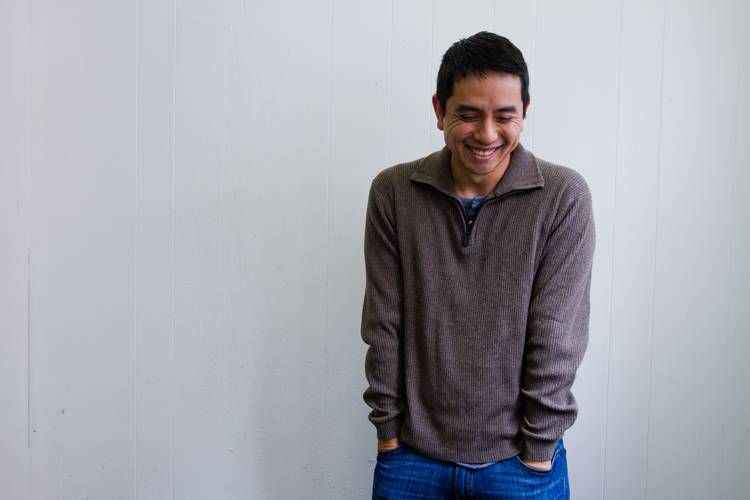 This episode was sponsored by Penguin Random House Audio and Book Riot Live.
_______________________________________________
QUESTIONS DISCUSSED:
Dear Book Nerd,
Hi Rita, love the podcast! I know you have recently written a children's book, and I was just wondering what the process was for that. My friend is a budding picture book illustrator, and she's very good. She's getting a graphic arts degree right now but she's Illustrated signs for the children's department in our library and she's done other illustrations. I can just really see her going places, how did you go about finding an illustrator for your book? How do illustrators and authors meet for children's picture books? I just want to pass this information along to her because I can tell that she is going to be really SOMETHING in the illustrator world someday!
Jeanne
Dear Book Nerd,
We love the podcast! Help settle a debate between myself and Mrs. Vinnie. I say a book collection is something like our own small library in the home (not that we don't visit a public library), a collection of sorts. Mrs. Vinnie says were a step away from being hoarders and wants to get rid of our book collection. For discussions purposes, we have about 100 books. What's a happy compromise?
Sincerely,
Vinnie from Queens

Dear Book Nerd,
My granddaughter is 7. She is an advanced reader and has complained that her teacher does not assign her hard enough books. She said she doesn't want to read "baby books". She is testing at a 4-5th grade reading level… I am not going to interfere with her teacher's decisions since I am sure she knows what she is doing. However, we have always encouraged her reading and like to buy her books. The problem is, she is very sensitive. She has cried over things that happen in books she has read or we have read to her. So what can we get her that would challenge her, but won't upset her? I love the Harry Potter books, but I think it would be a little too dark still…
Cecilia
_______________________________________________
LINKS/RESOURCES DISCUSSED:
7 Impossible Things Before Breakfast
The Niblings
School Library Journal
Twenty by Jenny
We Need Diverse Books
The Yarn
_______________________________________________
Listen to past episodes and read past columns of Dear Book Nerd here!
And you can subscribe to the podcast via RSS here, or via iTunes here.
The show can also be found on Stitcher here.
Do you have a bookish question about life, love, or literature for Dear Book Nerd? Fill out the form below or emailDearBookNerd@bookriot.com. Don't be shy, ask away!
Oops! We could not locate your form.