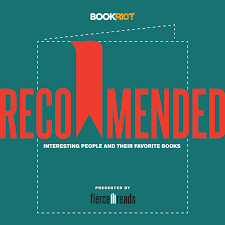 John Scalzi and Alisha Rai
This post contains affiliate links. When you buy through these links, Book Riot may earn a commission.
In this episode, John Scalzi recommends The People's Almanac by David Wallechinsky, Amy Wallace, and Irving Wallace and Alisha Rai recommends A Distant Heart by Sonali Dev.
This episode of Recommended is sponsored by Renegades by Marissa Meyer.
To enter the giveaway of all twelve of the books sponsoring this season of Recommended, go to FierceReadsRecommended.com.
You can subscribe to Recommended in Apple Podcasts, Google Play, or in your podcast player of choice. The show can also be found on Stitcher here.
A transcript of this episode is available here.