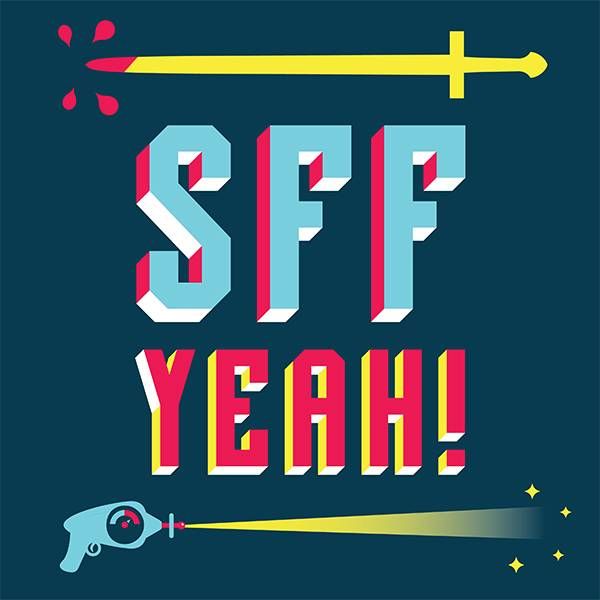 Holiday Recommendations Round 2
This post contains affiliate links. When you buy through these links, Book Riot may earn a commission.
Sharifah and Jenn answer your holiday SF/F questions!
This episode is sponsored by City of Brass by S.A. Chakraborty, Rosemarked by Livia Blackburne, and Renegades by Marissa Meyer.
Subscribe to the podcast via RSS here, or via Apple Podcasts here.
The show can also be found on Stitcher here.
Questions
1. Many years ago I read, and fell in love with, Ted Chiang's "Stories of your life and others". I loved the different types of stories spanning all kinds of subjects, from religion to language to philosophy. It blew my mind.
Is there an author out there that can fill the Ted Chiang-sized hole in my heart?
–Emily
2. Do you read differently during the holidays? I find that i reach for cozy mysteries, something i don't read the rest of the year. I also tend to pick up Christmas-themed romances— again, this is NOT my usual reading material, as i usually read fantasy (my fave genre is what i call "literary fantasy with covers that don't have pictures of people"). I also enjoy literary fiction, but fantasy is my usual jam. I'm really wondering if other people find themselves switching it up around the end of the year— for holidays, breaks, etc.
Thanks,
–Sara
3. a. Do you have any recommendations for Uprooted read-alikes? (particularly with the fairytale feeling, strong characters, and really cool magic!)
b. In the spirit of new year's resolutions, how are you going to keep track of your reading? And/or what is your system right now?
–Marie from Poland
4. My mother recently discovered the genre of romantasy and the world of C. L. Wilson. Since this is the first book she has read in a while I would love to give her something along the lines of romantasy where the romance is part of the story but not the plot.
–Victoria
5. Every year I try to get a sci-fi book for my uncle and I'm stumped this year. He is a retired scientist and the books I know he's previously enjoyed are *Dark Matter* and *The Martian*. He enjoys sci-fi but I think prefers things that have a basis in reality. I would like to get him something that he maybe hasn't heard of, but not too off the wall.
–Sarah
Books Discussed
Ken Liu's Paper Menagerie and Other Stories
Three Moments of an Explosion by China Mieville
Bloodchild and Other Stories by Octavia Butler
Wintersong by S. Jae Jones
The Bear and the Nightingale by Katherine Arden
The Ghost Bride by Yangsze Choo
The Wrath and the Dawn by Renee Ahdieh
Kushiel's Dart by Jacqueline Carey
Infomocracy by Malka Older
The Wanderers by Meg Howrey
Packing for Mars by Mary Roach