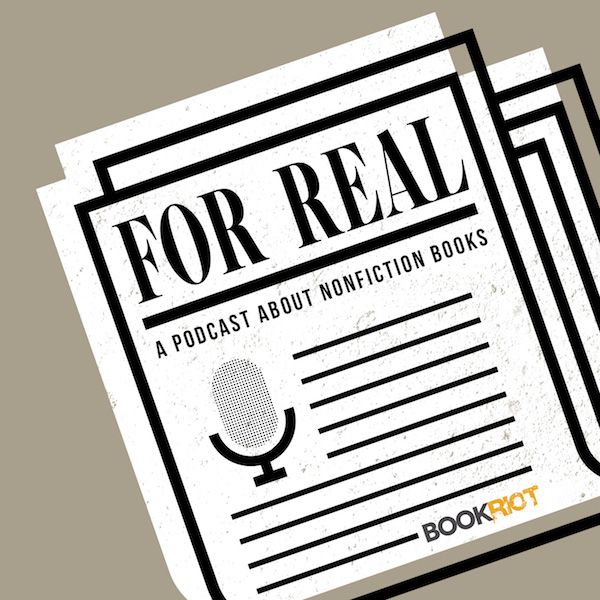 Great Young Adult Nonfiction
This post contains affiliate links. When you buy through these links, Book Riot may earn a commission.
In this episode, Kim and Alice dive into some great young adult nonfiction reads and consider true stories connected to current events like Harry and Meghan's royal visit to Australia and debates about immigration.
This episode is sponsored by Bibliophile from Chronicle Books and Democracy Hacked by Martin Moore.
Follow Up
In The Heart of the Sea by Nathaniel Philbrick
New Books
All You Can Ever Know by Nicole Chung
Silicon Valley: San Francisco in the Long Shadow of the Valley by Cary McClelland
Let It Bang: A Young Black Man's Reluctant Odyssey into Guns by R.J. Young
In Pursuit: The Hunt for the Beltway Snipers by David Reichenbaugh
Nine Pints: A Journey Through the Money, Medicine, and Mysteries of Blood by Rose George
The King and the Catholics: England, Ireland, and the Fight for Religious Freedom, 1780-1829 by Antonia Fraser
Weekly Theme: YA Nonfiction
Vincent and Theo: The Van Gogh Brothers Hardcover by Deborah Heiligman
#NotYourPrincess: Voices of Native American Women, ed. By Mary Beth Leatherdale and Lisa Charleyboy
Mary's Monster: Love, Madness, and How Mary Shelley Created Frankenstein by Lita Judge
Being Jazz: My Life As a (Transgender) Teen by Jazz Jennings
Our Stories, Our Voices: 21 YA Authors Get Real About Injustice, Empowerment, and Growing Up Female in America, edited by Amy Reed
Current Events Reads
American Princess: The Love Story of Meghan Markle and Prince Harry by Leslie Carroll
Tomorrow Will be Different by Sarah McBride
Undocumented Lives: The Untold Story of Mexican Migration by Ana Raquel Minian
Reading Now
How Democracies Die by Steven Levitsky and Daniel Zinblatt (via Barack Obama's current reading recommendations)
The Evangelicals by Frances Fitzgerald