Getting Back on the Bookish Track
Welcome to the Dear Book Nerd podcast, a bi-weekly show that answers your questions about life, love, and literature! My guest co-host this week is the great Andrew Shaffer. We discuss topics such as how a shoplifting charge might impact your writing career, what library school actually entails and whether or not you should attend, and much more. Have a listen!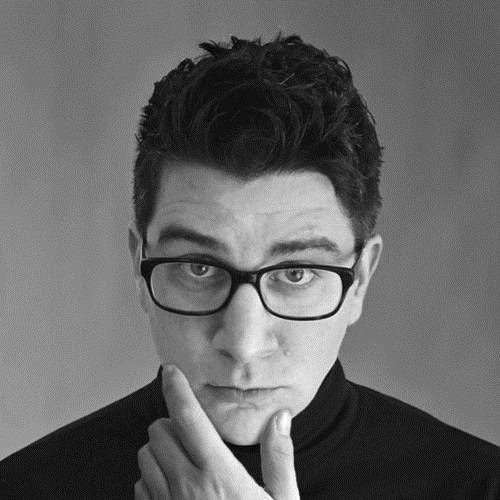 Andrew is the author of many books including Literary Rogues, Great Philosophers Who Failed at Love, and the forthcoming Ghostbusters tie-in Ghosts From Our Past and The Day of the Donald. You can find him on Twitter @andrewtshaffer. Thank you, Andrew!
This episode was sponsored by This Calls for a Drink by Diane McMartin and Book Riot Live.
_______________________________________________

QUESTIONS DISCUSSED:
Hi there,
I love your site and am hoping you can give me some advice about a pretty terrible situation in which I have found myself.
I was recently charged with shoplifting. I am disputing the charges, so hope this will go no further, but I'm having a little panic attack about the whole matter.
I wondered if you know whether publishers would even consider publishing a children's or young adult book. Also, will this have any effect on the 50+ non-fiction titles I have written, many of which are still in circulation.
Help! I would hate to have one little and genuinely innocent mistake ruin my writing career.
FM

Dear Book Nerd,
I just graduated college with an English degree, and the only interviews I could get were for dead-end data entry jobs. So boring…but at least I have time to listen to podcasts!
I've always thought that being a librarian would be the ultimate job, but have no idea what library school actually entails, or if it would be worth going to more school. I love school and love learning, but I graduated undergrad debt-free with academic scholarships and a lot of hard work, and I'm terrified to get into debt for a degree I may not need. However, all of the libraries in my area require a Master's degree.
Any ideas or advice on what I should do?
Emily
Dear Book Nerd,

I am a Brit, about to graduate from an American university with my MFA in Creative Writing. The way the visa system works, I get to stay here for a year afterwards as long as I am working, interning or volunteering for at least twenty hours a week, if it's writing related, however loosely. Can you suggest anything on the volunteering front? Do libraries use volunteers at all, for shelving or storytelling or social media or anything? (I can cobble together 20 hours with many different components if necessary.) If so, do I just walk in and ask? Oh – and I live in Washington, DC.
Thank you for all you do and your many wise suggestions in the podcast. You are one of my favourites.
British Writer

_______________________________________________LINKS DISCUSSED:

"So You've Decided to Go to Library School" (The Toast)
"11 Reasons You Should Not Get A Degree In Library Science" (Lit Reactor)
Volunteer opportunities at the DC Public Library
Volunteer opportunity at the Library of Congress
_______________________________________________
Listen to past episodes and read past columns of Dear Book Nerd here!
And you can subscribe to the podcast via RSS here, or via iTunes here.
The show can also be found on Stitcher here.
Do you have a bookish question about life, love, or literature for Dear Book Nerd? Fill out the form below or emailDearBookNerd@bookriot.com. Don't be shy, ask away!
Oops! We could not locate your form.