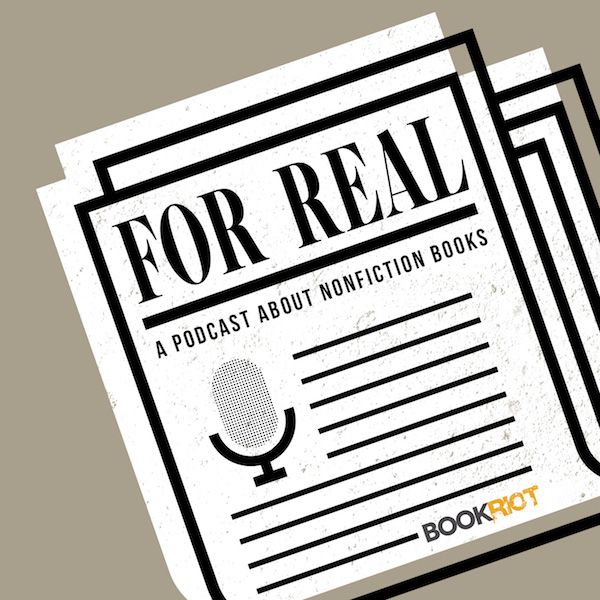 Exciting Nonfiction Coming in 2020
This post contains affiliate links. When you buy through these links, Book Riot may earn a commission.
This week Alice and Kim talk about the failure of their 2019 reading resolutions and look ahead to some of the books they're excited about in 2020.
This episode is sponsored by Book Riot's Read Harder Challenge and Book Riot Insiders.
Subscribe to For Real using RSS, Apple Podcasts, Spotify, or Stitcher.
For more nonfiction recommendations, sign up for our True Story newsletter, edited by Kim Ukura.
New Books
And Then We Grew Up: On Creativity, Potential, and the Imperfect Art of Adulthood by Rachel Friedman
Tonight We Bombed the U.S. Capitol: The Explosive Story of M19, America's First Female Terrorist Group by William Rosenau
Anticipated Books of 2020
American Sherlock: Murder, Forensics, and the Birth of American CSI by Kate Winkler Dawson
A Black Woman's History of the United States by Daina Ramey Berry and Kali Nicole Gross
Wow, No Thank You by Samantha Irby
Yellow Bird: Oil, Murder, and a Woman's Search for Justice in Indian Country by Sierra Crane Murdoch
Wine Girl: The Obstacles, Humiliations, and Triumphs of America's Youngest Sommelier by Victoria James
Minor Feelings: An Asian American Reckoning by Cathy Park Hong
Joy at Work: Organizing Your Professional Life by Marie Kondo
Rust: A Memoir of Steel and Grit by Eliese Colette Goldbach
How to Be Fine: What We Learned from Living by the Rules of 50 Self-Help Books by Jolenta Greenberg and Kristen Meinzer
Reading Now
Daring Greatly: How the Courage to Be Vulnerable Transforms the Way We Live, Love, Parent, and Lead by Brené Brown
Lost Feast: Culinary Extinction and the Future of Food by Lenore Newman