Can You Turn Your Friends Into Readers?
Welcome to the Dear Book Nerd podcast, a bi-weekly show that answers your questions about life, love, and literature! My special guest co-host this week is the wonderful Rahawa Haile. Rahawa and I answer three listener-submitted questions and discuss topics such as ways in which to encourage your friends to become more literary (or not!), which literary magazines are worth your time and money, and how to write good short stories. Don't miss it!
Rahawa is an Eritrean-American short story writer and essayist. You can find her on Twitter at @RahawaHaile. Thank you for joining me, Rahawa!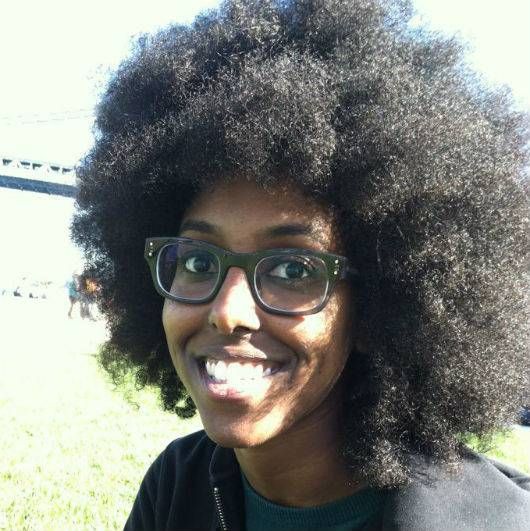 This episode was sponsored by Scribd and The Library at Mount Char by Scott Hawkins.
___________________________________________________________________
QUESTIONS DISCUSSED:
Dear Book Nerd,
What do I tell my post-college, young twenties friends who say they have no time for reading? Their excuses for not "reading for pleasure" in college have no weight these days; there are no classes or schedules running their lives and they have more than enough time to binge watch TV on Netflix for hours on end. Now, they tell me that they read a lot at work (probably true) and they read a lot of other sources of publications (metro news, Elite Daily, Buzzfeed, you get where I'm going here). Is there a magic pill that I can give them to get back on the wagon? The Hunger Games and Divergent series were pretty helpful, but they were one and done in a weekend without leaving their readers with a habit. Are there some magical books that I can recommend? (Undoubtedly, they ask me for these like one asks for a prescription, expecting me to be Dr. Nerd of all Magical Books. Which I would love to be, but is untrue.) Help!
Emily

Dear Book Nerd,
Hello! I found your show almost a year ago and have loved it ever since! Thank you for all of the advice that you have given to my fellow listeners. I am in the middle of graduate school to be a librarian, and I just accepted my first job to be a library assistant! I'm on my way!
My question for you is regarding literary journals and magazines. I'm not personally familiar with them, and I'm intrigued. I'm looking to widen my literary bubble, and I'm not sure how to go about doing it with this literary form. Whenever I ask someone about them, I get the same answers. Not very familiar, but they know about the classics like Paris Review or New Yorker, but they don't really have details about the magazines or the content they provide. I can't seem to find a very informative internet source, either. Can you help me? I'm looking for journals or magazines that have a wide range in content, such as essays, short stories, or even poetry, featuring new and already established, well-known authors. The magazines can be pricey, so I can't just purchase a variety of magazines to start reading from. Any suggestions on specific magazines, or maybe even an unbiased review or listing of the magazines?
If it helps, my reading tastes consist of fantasy authors like Tolkien, Terry Brooks, David Eddings, I love Jane Austen and Charlotte Bronte, and for contemporary authors I typically read Nicholas Sparks, Murakami, and I'm trying to find the time to read more Atwood and Morrison.
Lil' Library Student
Dear Book Nerd:
I am curious if you know any helpful tips to writing short stories. Thank you in advance.
Genevieve

___________________________________________________________________
LITERARY MAGAZINE SUGGESTIONS:
The American Scholar
Antioch Review
Apex
The Believer
Black Warrior Review
Bookmarks Mag
Fireside Fiction
Glimmer Train
Granta
Guernica
Hazlitt
Interfictions
Iowa Review
Jalada
Library Journal
New York Review of Books
McSweeney's
Missouri Review
N+1
Nanofiction
Noon
Omenana
One Story Magazine
Oxford American
Ploughshares
Rattle
School Library Journal
Shimmer
The Sun
Sundress Publications
Times Literary Supplement
Tin House
Uncanny Magazine
Unsaid Magazine
The Virginia Quarterly
________________________________________________________________
Rahawa's Storified "Short Story of the Day" tweets can be found here.
________________________________________________________________
Listen to past episodes and read past columns of Dear Book Nerd here!
And you can subscribe to the podcast via RSS here, or via iTunes here.
The show can also be found on Stitcher here.
Do you have a bookish question about life, love, or literature for Dear Book Nerd? Fill out the form below or email DearBookNerd@bookriot.com. Don't be shy, ask away!