Why You Should Not Pirate Ebooks
Welcome to the Dear Book Nerd podcast, a bi-weekly show that answers YOUR questions about life, love, and literature! My special guest cohost this week is none other than prolific YA author A.S. King. We discuss three interesting and complicated questions surrounding the issues of book pirating, ARC selling, and how to balance reading and writing time.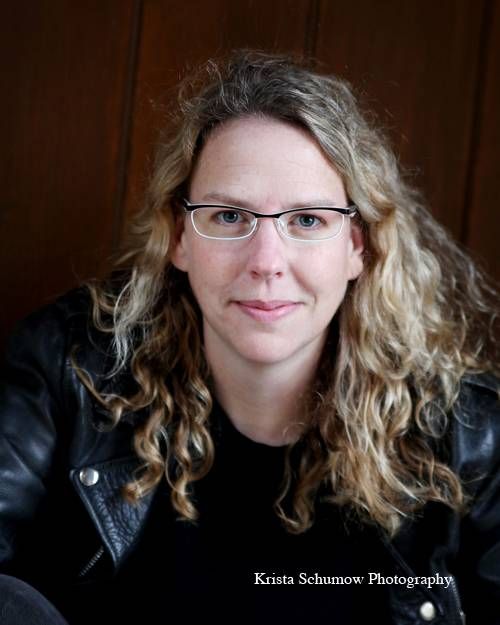 A.S. King is the award-winning author of highly-acclaimed young adult novels including Glory O'Brien's History of the Future, Reality Boy, the 2012 Los Angeles Times Book Prize winner Ask the Passengers, Everybody Sees the Ants, 2011 Michael L. Printz Honor Book Please Ignore Vera Dietz and the upcoming I Crawl Through It. You can find her on Twitter @AS_King.
This episode was sponsored by Scribd and The Scoundrel and the Debutante by Julia London.
_________________________________________________________________________________
QUESTIONS DISCUSSED:
Dear Book Nerd,
I would first like to say how much I love listening to your podcast. I have just caught up to date and now will anxiously await the release of each new episode. Hearing that other people think and ponder book related topics as much as I do makes me feel so validated!
My question is about online book downloads. A few years ago, a fellow book club member told me about a website from which she was downloading books for free to her iPad. I checked it out and was amazed at the selection (from classic to new releases and everything in between). It seemed a little fishy to me – at least unethical and perhaps illegal – but the website claimed that everything is done legally. I have downloaded multiple books from the site but I always feel just a little bit guilty about it. I don't want to rob authors of their hard earned money.
I guess my question is – do authors have to make their books available on this type of website or do they have to actively work to find and remove their books from these sites? How does the content become available there if the publisher/author have not provided it?
Thanks in advance and I can't wait to hear your answers.
Sincerely,
Guilty Reader
Dear Book Nerd,
I try and stay away from [company name redacted] as much as possible, but every now and then the lure of the cheap second-hand books is too much for me. I recently ordered one, very cheaply, and I'm excited to read it, but it has just arrived and is clearly an ARC. My first thought was as a writer: what? That's outrageous! I would hate for an unfinished version of my book to be out in the world like this. I'm guessing a lot of readers don't realise this is not the finished product. My second thought was as a reader – I am not getting the book I paid for. I don't know how much it has changed from ARC to published copy. It's a clear violation of the rules of publication – it says so on the front: NOT FOR SALE.
What should I do? Call the company out on Twitter? (I might do that anyway.) Should I repot them to the site?? (The last thing I want is for second hand bookshops to go out of business ceding even more power to [company name redacted].) Should I email them and demand a refund? It isn't really about the money for me – it's about the ethics. Though it is true that now the whole time I'm reading this book I am going to be wondering if I am reading the real book – so maybe I should buy another one, in which case I should definitely get my money back.
Am I right to be upset about this? And does it matter that much to the author as much as i think it does – since I assume they don't get royalties from a second hand book anyway?
Thank you, as always, for your wisdom.
Concerned Reader
Dear Book Nerd,
I have been listening to your podcast and love it. It is great to listen and learn from other book lovers. I love to read and I have also gotten into writing. I just find stories fascinating.
I am currently working on a fantasy novel, but I feel that I need to choose between writing and reading. Reading is an important part of any writer. How can one learn about the craft if they do not study it. But with a busy schedule I find myself low on extra time and have to choose to either write or read. (and I don't want to just limit myself to reading fantasy). When I choose to read I enjoy the time I had, but then I feel guilty that I wasn't productive with my writing. When I write I feel good about my productivity but I am a little distraught that I wasn't able to continue the book I was enjoying, or able to start that new book I had been anticipating.
My question is, how much should I as a writer (particularly a new writer) be reading in order to get a firm grasp of the craft? And is there a balance that can be met somehow.
Thank you very much for your help,
Worried Wordsmith
_________________________________________________________________________________
LINKS DISCUSSED:
"So there's this thing I've seen going around…" (Tumblr post)
"But Can I Catalog It?" (Yalsa)
_________________________________________________________________________________
Listen to past episodes and read past columns of Dear Book Nerd here!
And you can subscribe to the podcast via RSS here, or via iTunes here.
The show can also be found on Stitcher here.
Do you have a bookish question about life, love, or literature for Dear Book Nerd? Fill out the form below or email DearBookNerd@bookriot.com. Don't be shy, ask away!