Bookstore Wishes, Bookseller Dreams
Welcome to the Dear Book Nerd podcast, a bi-weekly show that answers your questions about life, love, and literature! My guest this week is the wonderful and amazing Cristin Stickles. We talk about topics such as how to approach working in a bookstore, bookish events in NYC, and much more.
This episode was sponsored by The Call by Peadar O'Guilin and Furious Rush by SC Stephens.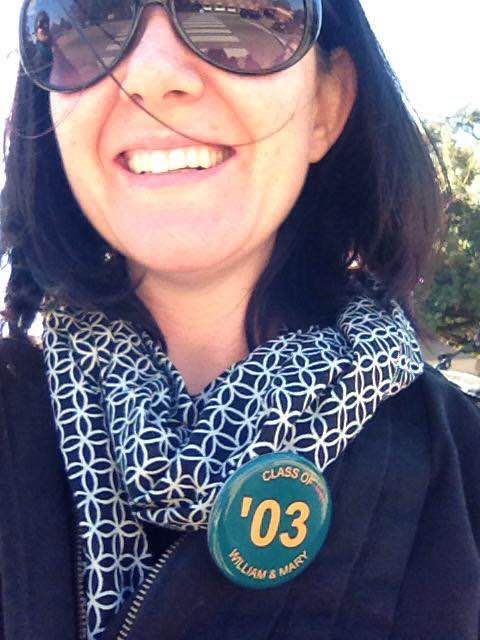 Cristin the Children's & Young Adult Buyer at McNally Jackson Books in New York City. You can find her on Twitter @ThtsWhatSheRead. Thank you, Cristin!
_______________________________________________
QUESTIONS DISCUSSED:
Dear Book Nerd,
I've had the fortunate experience in my life to have worked in a few very tiny libraries, where I learned that I had a knack for retaining lots of bookish information. However, I've had the rotten experience of never being able to find a way into working at a bookstore. I'm sure this is asked most frequently, but what is a good way to get in that door? Are there times of the year which work best?
Carlton
Dear Book Nerd,
Hi Rita! I've been listening to Dear Book Nerd almost since it started (I got lucky and discovered Book Riot when this podcast was only a couple months old) and I just want to say I love it and you and your guests so much.
Here's my situation. I'm friends with a local independent bookseller, an older woman who is very active in our community and just a lovely person. She runs her shop by herself, doing everything on her own, which is impressive. However, she is – frankly – terrible at marketing and especially social media. I would love to offer myself as someone who could handle those things for her, because I feel like with the right online presence her shop could get so much more attention. I don't know how to broach the subject with her, though. I don't want to apply unsolicited for a position that technically doesn't exist, and I don't want to offend her. Should I even offer to help, or should I keep my nose in my own business?
Thank you for any advice you can give!
The Wicked Bookworm
Dear Book Nerd,
First of all, I love your podcast! It is my go-to commute entertainment and I am working my way through the episodes. My question is the following:
I recently moved to New York City and have eagerly jumped into the bookish scene here. One of the first things I did was get my library card. I have also joined a book club and am working my way around the many indie stores around the city, but I feel like there is so much more to explore! What are some of the big book events that happen each year that you would recommend? Is there a website where I can find out about upcoming book events? I am thinking about book festivals or other large events but am also open to other options.
Thank you for your help!
Sincerely,
NYC Bookworm
_______________________________________________
LINKS DISCUSSED:
_______________________________________________
Listen to past episodes and read past columns of Dear Book Nerd here!
And you can subscribe to the podcast via RSS here, or via iTunes here.
The show can also be found on Stitcher here.
Do you have a bookish question about life, love, or literature for Dear Book Nerd? Fill out the form below or email DearBookNerd@bookriot.com. Don't be shy, ask away!
Oops! We could not locate your form.