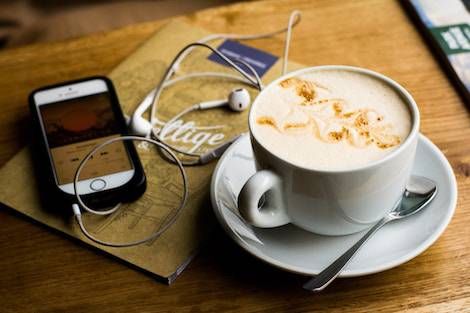 This content contains affiliate links. When you buy through these links, we may earn an affiliate commission.
Reading is often difficult for me. As a self-proclaimed book person, this is hard to admit. The thing is, I need more quiet than most. I am such an auditory person that I can't read while there's music on, or while my roommate watches TV or talks on the phone. I can't read during my lunch break at work because I hear other people shuffling and shifting and murmuring in the break room. In fact, most of the books I've selected to keep on my shelves are ones that I have listened to first. I buy the physical book because I either want to support the author, or because I think the book is beautiful and want it on my shelf. It's not ideal for a story person like myself.
I have an additional obstacle: I'm all heart. I can't make it through those pet adoption commercials on TV without changing the channel. I'm the first to donate to the Girl Scouts when they set up outside the grocery store. I cry every time I re-watch Grey's Anatomy. Yes, you read that right. Every time I re-watch it. I took a class on Toni Morrison in college and had to reserve a private room in the library every time I did reading for class because turning each page through her delectable tragedies hurt. During those hour long reservations, I'd leave the room several times to shake off the sorrow Morrison kidnapped me with.
Now, since I am a story lover, I will occasionally get so engrossed that I can dial back on my ears and turn up my focus. Unfortunately, this is the exception. Especially with the hard stuff. By hard stuff I mean taboo subjects, poetic writing, or challenging issues. I want to be a reader that reads diversely and doesn't shy away from difficult topics, but when I have a hard time focusing on most stories, even the fun page-turning ones, I find that I put those intimidating books back down. I want to have authors like Toni Morrison, Marilynne Robinson, and Salman Rushdie on my shelves not just because their books are pretty objects to decorate my home with. But, instead, because I've digested their work and can speak to how they moved me or didn't, how I think they are classics or trash, how they are overrated or misrepresented. Let my bleeding heart be pierced by their words even when it's difficult.
Enter audiobooks.
I recently discovered how audiobooks make it easier when my book club chose Colson Whitehead's The Underground Railroad. I had heard a lot about the book, and this author, but hadn't been able to pick it up on my own. The audiobook made it easier for me for three main reasons: one, Bahni Turpin made me fall in love with Cora, the narrator. And two, Turpin keeps reading even when I would have torn my eyes away for a break. She pushed me through the difficult parts by reading relentlessly. Subjectively, I know it's her job and that she wasn't there with me on my walks with the dog, sobbing in the neighborhood, but her voice in my head made me feel less alone and more able to handle the hard stuff. Which leads to three, I was kept company by the amazing narrator. I didn't have to turn pages alone in a library study room. She walked with me through Cora's story of escaping slavery. I heard pain in the narrator's voice at the same place I was feeling pain in my heart.