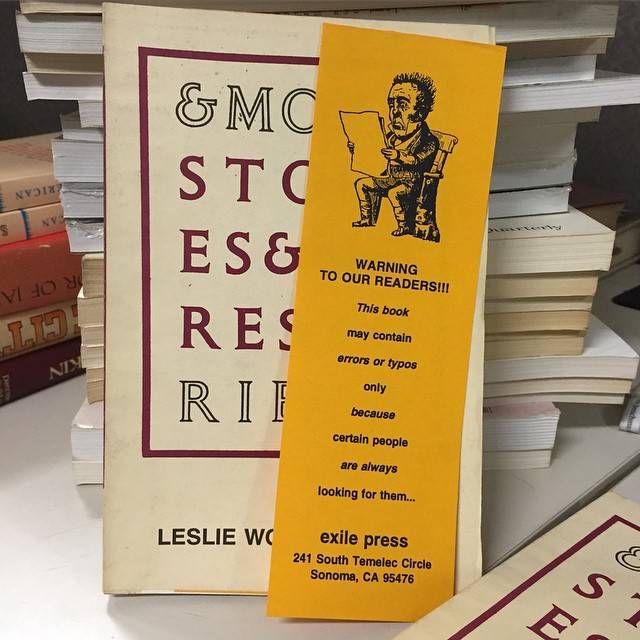 Three Days at Tucson Comic-Con
"I remember when this Con was two rooms in the basement of a hotel," I tell the Arizona Judge helping me find the Exhibitor's Office on preview night. We're walking past a wall of glass windows overlooking the exhibition floor, where vendors and artists are setting up their booths before the official 4 o'clock start to preview night.
"Me too," the Judge says, smiling. "Just down the street, at the Hotel Tucson."
This is the 8th Tucson Comic-Con, and much has changed. Tucson might not seem like the logical choice for a fast-growing comic book convention—after all, we're a metropolitan area of a scant million people, only a two hour drive from Phoenix, where a much larger con attracts a much larger audience, and a mere five hours from THE Con in San Diego. But we're a creative, intelligent city, and we know how to throw a festival, and everyone's here at the Tucson Convention Center, where the Con now requires the entire exhibition hall building, a bank of meeting rooms, a 500-seat auditorium, and part of a parking lot.
Tucson is completely different from California, an older zombie informs a kid curious about cosplay: "People will be respectful. You won't hear negative feedback." Two panels descriptions include the message "Cosplay is not consent." An artist's booth features the same message on a large sign inviting anyone who feels threatened or uncomfortable to hang out there while they wait for security. Strangers tell strangers, "You look amazing," over and over again, and everyone seems safe.
Most people in the Tucson scene pride themselves on creating inclusive spaces where individuality can flourish, and this is the brilliance of Comic-Con. It's not just a place for collectors to bicker over whether a cover is mint or near mint. It's a space where sacred dreams unfold to the world. Comics sit in the center, but there's still room for Whovians, Trekkies, gamers, cosplayers. "It's about bringing people together through fandom," the zombie explains.
Lessons in Science
Down in the exhibition hall, the vendors are still unpacking, and the artists are fidgeting. The first thing that catches my eye is a series of prints, paintings of astronauts and jets, beside a cardboard cutout of Han Solo wearing an infinity scarf and a word bubble reading, "I shopped first."
"Wait a second," I say, noticing the American Institute of Aeronautics and Astronautics (AIAA) banner, "this isn't science fiction. You guys are selling actual science."
That's right, explain Michelle Rouch (systems engineer and aviation artist) and Elishka Jepson (licensed and freelance fabric designer). Comic-Con, with its heavy emphasis on speculative fiction tropes, is the perfect place to interest kids in STEM education and careers in science. They love science, they love science fiction, and they love sharing that enthusiasm with young people because science fiction, the promise of the future, is what drives scientific exploration. They offer me a copy of Aerospace America, an invitation to Spacefest VII (Astronauts! Space art! Scientists), an invitation to join AIAA, a postcard commemorating the Apollo missions, and another depicting a small boy wandering the Boneyard at Davis Montham Air Force Base. Comic-Con fosters dreaming, but it also helps make dreams real.
First Impressions: Who's Here
Here is a table featuring dozens of brightly-colored anime wigs, there a large booth selling edged weapons of all shapes and sizes, from two-handed swords to batarangs and shuriken (caution: sharp). Don Rosa, author and illustrator of Disney's Donald and Scrooge McDuck comic books is here, behind a sign explaining that he's not selling Duck Tales; he's selling the books that Duck Tales was based on. Travis Hanson, one of my favorite fantasy artists, is here, too, bringing dragons and dinosaurs to life with his pen. Tucson's three big independent comic sellers—Fantasy Comics, Heroes and Villains, and R-Galaxy—are laying out their long boxes.
The Con officially starts, and cosplayers and serious collectors begin to fill the space. My phone buzzes; my husband is upstairs, so I find him and take another full turn through the exhibition hall before checking out the nonprofit tables. The Autism Society (Improving the Lives of All Affected by Autism) has a space beside Xerocraft, our local makerspace. They're displaying human sized, real feather wings and wooden models. Pima Public Library's table is covered with old comics, which librarians use to help little kids decorate magnets. A kids' area across from the family meeting room offers kids Pokemon coloring pages.
Daniel "FuDD" Ravia, whose card identifies him as a "Certified Balloon Artist" draws faces on balloons beside a large balloon arch featuring balloon likenesses of the Hulk and Micky Mouse and assures admirers that he's available for parties. There's a steampunk table and a DC table and a Marvel table. Hammer in hand, a Thor cosplayer strides around like the mighty god he is. "Spot on," I declare from across the room, and with godlike hearing, he turns toward me and beams a charming Norse grin. He jokes with Starlord, who jams his elaborate helmet over his face every time someone asks for a picture.
In the gaming room, several games and boffing matches are already in progress. A section of the hall is blocked off to house a walk-through replica of Raccoon City from Resident Evil. We cross an entire room of Star Wars cosplayers and backdrops, in the center of which a live action lip synch performance of "Once More with Feeling," delights dozens of adults sitting cross-legged on the floor. Through the back door, we find the themed cars. In addition to a number of Star Wars cars, there's a sleek Bumblebee Camaro from Transformers, an ominous black S.H.I.E.L.D van, a Jurassic Park Jeep, and a stunning KITT from Knight Rider.
Living Dress Up
Saturday morning, the cosplayers are out in force, dozens of Homestuck trolls with candy corn horns, the pyramid head monster from Silent Hill, Fiona and Cake from Adventure Time. Tina Belcher, clutching her notebook of "erotic friend fiction," walks beside Captain Kirk. There are group costumes and darling couples' costumes: American McGee's Alice with a grinning Cheshire Cat, Khaleesi and Grey Worm, a pair of Cards against Humanity cards, which take me a second, because the answer is walking ahead of the question: "Stephen Hawking talking dirty," "What is Batman's guilty pleasure?"
There's a whole force of Jedis and Siths, of course, and an entire Star Fleet battalion. A grown up Poison Ivy, holding the hand of a five-year-old Penguin, passes by, and despite the heat, full-suited Deadpools and Spidermen weave in and out of a crowd of Pikachus and myriad steampunk ladies in tight brown corsets and tiny hats. Here comes the Justice League, there go the X-Men.
Tiny Elsas, Annas, and Meridas run past, and the Joker and Harley Quinn are absolutely everywhere. Harley Quinn in an Arkham Asylum uniform, Harley Quinn in fishnets with a baseball bat, Harley Quinn in a miniskirt and a bikini top, Harley Quinn in full motley with the giant mallet. Steampunk Harley Quinn. Harley Quinn holding the hand of a tiny Catwoman. Harley Quinn pushing a stroller containing an infant Robin. Harley Quinn is the new Slave Leia. Harley outnumbers Batman by about fifteen to one. Gotham is doomed. Poison Ivy is the second most popular character, and most of the Batmans are two feet tall, with muscles made of foam.
Educate Me
Time to check out some panels. I skip the Power Rangers Appreciation session and the jam packed "Sew Your Own Plushies" panel, and peek into some others. A Five Nights at Freddy's "Meet the Animatronics" panel features cosplaying teens barely keeping straight faces as they assure their neonate audience that they love children and just want to help the watchman into his costume.
My best friend Jack joins me to listen to the Tucson Ghost Society discuss, in earnest detail, their encounters with the supernatural and their wide array of EMF sensors, which go off at various points during the discussion, prompting the presenters to inform us that "spirits are cheeky" and follow them around. Jacks sends me a text: "If I'm not looking at you it's because I'm trying not to laugh out loud." But a show of hands identifies over half the audience as believers.
Later, I attend a beautiful presentation called "Never Too _____ to Cosplay," where, we are assured, it's OK to feel comfortable in our own bodies and to dress in any way that pleases us, that no one is too tall or too short or too fat or too skinny or too young or too old or too white or too black or too sexy for their costume. Riley, an "almost eleven" year old girl dressed as a punky Alice in Wonderland raises her hand to advise, "If someone ever tells you that you're weird you can just tell them that there's really no such thing as normal. Everyone's different." The panelists, and two older zombie cosplayers, assure a pair of young sisters that Cons aren't like middle school, and that they won't be teased for dressing up.
I can't resist a final panel on corsetry, where Madame Askew (aka Jocelynne Weathers of Lady in Waiting Fashions) holds forth on her favorite subject for the entire hour, until the organizers throw us out of the room to make space for the next panel. "The first rule of corset club," she announces in a practiced Ren Faire accent, "is that we always talk about corset club." She also advises lacing your boots before your corset. She has practical advice for fitting, buying, wearing, and sewing corsets; historical and medical information, along with plenty of new vocabulary; and an array of handmade corsets to pass around.
Artists and Writers
In between sessions, I run back to the exhibition hall to talk to more artists and writers. Amanda Meadows, writer and publisher at The Devastator (tag: "Funny Books for Humans") tells me about her company. They gather all their favorite comedy writers, including names from The Daily Show, The Onion, Adult Swim, and other humorous websites and programs, and "we make fun of the things we like." This includes a Dr. Seuss parody about flesh-eating bacteria (Oh, the Flesh You Will Eat), an RPG called Wizards of Cockblock Forest (you're a wizard; your goal is to cock block other wizards), and a book entitled Slash Fiction through the Ages.
Frank Powers, author of Pissed Off Panda, explains the origins of his career. After his sister and his best friend moved out west, he impulsively hopped on a plane from Long Island to Tucson and then drove to San Diego, where he visited the zoo and saw a single, angry-looking plush panda nestled among the happier toys in the gift shop. Thus, a comic was born.
Suemei Mar, surrounded by lovingly painted watercolor Pokemon, laments the bind of the modern artist. She's working to develop her own characters, "but people only want to buy what they know," she explains. She's also illustrating her own tarot deck. Beside her, artist Marilynn Mitchell agrees, then hands me a postcard featuring three cartoonish animals. "But you didn't even put your name on it!" I exclaim. "No website, nothing." Surprised, she hands me her business card, illustrated with a gorgeous, colorful painting of a fish.
Smiling behind stacks of his work, Damon Begay talks about the monsters in Ya'll Blessed, a comic featuring the Navajo skinwalker legend. "The description is fuzzy," he explains, when it comes to who, or what a skinwalker actually is, does, or looks like, leaving plenty of rooms for individuals to "interpret for yourself," what the story means and how to illustrate it.
One More Way of Looking at a Con
Sunday morning I try to tell my stepdaughter about the cosplayers.
"You went to Comic-Con without me?" she squeaks.
She dons her new Five Nights and Freddy's Foxy T-shirt, and we head back to the convention center. "Now listen," I say to her. "We're going to see a million super-cool things. But we don't have any money and we're not going to buy any of them, got it?"
She gets it, but she's ten, and her perspective on the Con is much different from mine. I'm interested in the writers and the artists and the cosplayers and the things they've created. My stepdaughter is mad for merch.
It takes her almost two hours to walk the exhibition hall, because she has to minutely examine every item featuring every characters from every fandom she likes: My Little Pony, Adventure Time, Steven Universe, a million cartoons and video games I've never heard of, and The Walking Dead. She loves the jewelry, the plushies, the T-shirts, the toys, the POP! Vinyl. She loves everything.
This gives me a chance to note all the hilarious fandom mashups on T-shirts: Deadpool wearing My Little Pony gear; baby Groot and Stitch dancing together; Jigglypuff and Mike Wazowski singing karaoke; and, in the ultimate gesture of understanding ones audience, Anna and Elsa dressed as Harley Quinn and Poison Ivy.
Even though I've told her we're not buying anything, I do plan on letting her pick out a $5 print until she starts complaining of hunger and I end up having to buy her a terrible $10 convention hall pizza. She eats a single slice and happily carries the box, explaining that, since Five Nights at Freddy's takes place at a pizza parlor, the box can be part of her costume. She feels perfectly comfortable and at home among the fandoms. Everyone here likes the same things she likes.
We could easily stay until the Con closes, but tonight is an even bigger Tucson signature event: the twenty-fifth annual All Souls Procession, and we need to run if we're going to get through costume changes and makeup. It's just another weekend of radical acceptance in Tucson, Arizona.