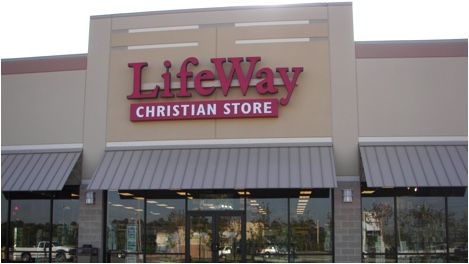 News
LifeWay Christian Resources to Close All 170 Stores in 2019
All 170 LifeWay Christian Stores in the U.S. will close in 2019.
The Southern Baptist affiliate company announced in January that it intended to close a portion of their brick and mortar stores around the U.S. As of this week, however, the company has announced it will close all 170 stores amid continuously decreasing profits.
A local bookstore is a treasured place in any community. Whether it's corporate or independent, it's a place to go, wander, read, and meet your fellow readers. And in a faith community, it can become the only place to go and browse materials that could be used for religious book clubs, gifts, Bible study, etc. According to Christianity Today, books remain the top seller at Christian stores, making up a third of total sales.
Unfortunately, this is a story we see play out again and again in the book world. A corporate bookstore closes its doors because there has been a sizable shift to online purchasing. That's where LifeWay will be focusing their strategy from here on out: the digital platform.
A Tweet by Kathryn Freeman, director of Texas Baptists' Christian Life Commission, perhaps best expresses what this means to readers. She mentions the women who work at her local LifeWay, who have been familiar faces and resources to her and her community.
Given industry trends this shouldn't be as shocking as it is, but this also means I can't wait till the day before our new bible study starts to pick up the book anymore. The women at my local Lifeway have been a great resource over the last few years. I'm sad to lose them! https://t.co/VMxaXbyNRx

— Justice for #BreonnaTaylor (@KathrynAnnette) March 20, 2019
There is no set schedule yet on the store closures; that will depend on local circumstances, but LifeWay does anticipate all stores closing before the end of 2019.