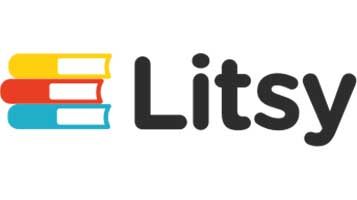 News
LibraryThing Acquires Litsy
Big news, book community: LibraryThing, the book cataloging and social networking site for book lovers, has acquired Litsy, the Instagram-like social networking site also—you guessed it—for book lovers. As someone who loves both platforms, this is pretty great news.
For those of you who don't know one or either company, a brief explanation:
A website, developed in 2005, that allows you to catalog your book collection, interact with fellow readers—via groups and message boards—and receive advanced copies of books. It's like Goodreads, but a little more focused on cataloging. I love LibraryThing because I'm a huge data nerd and it's cataloging service is super customizable and in depth. Plus, you can buy a cat-shaped barcode scanner from them. If you're into that kind of thing. LibraryThing has an app (which we took for a spin back when it first launched), but its game is mostly browser-based.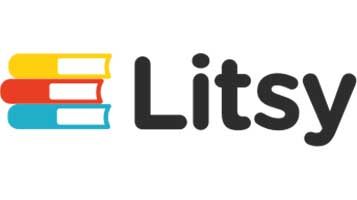 I don't think I can describe this better than fellow Rioter Brenna, so I won't: Litsy is like if Goodreads and Instagram had a perfect baby. Take the artful imagery of Instagram and combine it with the socializing and book reviewing of Goodreads. On Litsy you can post entire reviews or just blurbs and quotes. But Litsy goes beyond rating and reviewing. You can also track conversations for particularly books or hashtags, add books to "stacks" ("To Read," "Reading," and "Have Read"), and follow friends, fellow Rioters, and other wonderful people.
What's Next for Litsy? How Will LibraryThing Change?
Based on the press releases (there's one for LibraryThing users and one for Littens) not much is going to change for either platform. The big boon for Litsy is access to LT's thorough and extensive book data. There's also talk of incorporating LT's barcode scanner into Litsy's app—which means quicker retrieval of the book you want to post about. For LT users, the Litsy community could mean a more attractive Early Reviewers program (larger community means greater interest from publishers offering ARCs). There will be syncing between the services, but it doesn't sound like major changes to the look, feel, or functionality of either platform is on the horizon.
How Can I Get Involved?
Litsy is available for both Android and iOS devices (downloadable from their respective app stores, just click the links). And you can create a LT account by going to their website and clicking "Join Now." If you're part of one or both services, and want to be involved in the changes, there's a message board on LT's website and Facebook Group called Onward, Litsy! LibraryThing also posted a brief Q&A, if I haven't answered all your burning questions.
Further Musings
What am I hoping for in this acquisition? I would love to see LibraryThing take just a smidge of Litsy's style. Don't get me wrong, I love LT in all its early 2000s design glory. I don't want it to get a facelift, just a nip here and a tuck there. And I'd love to see Littens cataloging their books and growing the LT community. For Litsy, I don't want much to change—the barcode scanner will be a fun addition, but I love the overall simplicity of the app. I trust LT to keep Litsy running smoothly and with its normal bells and whistles. For those of you who don't know LT, they're not the swall0w-companies whole type, so don't worry about your favorite bookish social networking app disappearing. I see only good things on the horizon.
What are you hoping this acquisition will bring? Any fears or concerns? I'd love to hash them out in the comments.
Also In This Story Stream