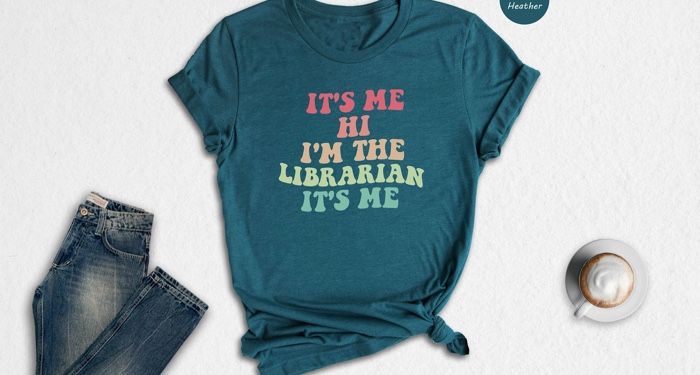 Book Fetish
Wear Your Heart On Your Sleeve: 9 Library Shirts To Buy Today
This content contains affiliate links. When you buy through these links, we may earn an affiliate commission.
I would buy every single one of these library shirts. In fact, researching for this list may have hit my wallet once or twice. Even before I was able to secure my dream job as a punk-ass book jockey, I loved collecting library swag. I find it infinitely satisfying to announce to the world that I am a library kid, a library mom, and a library employee. Library shirts, in particular, make it possible to literally wear your heart on your sleeve, letting everyone from the near and dear to strangers know that you would likely rather be reading.
By day, I am an elementary school librarian, and I adore collecting fun library shirts that can be a part of my work wardrobe. There is a range of possibilities. I can go fun and silly, capitalizing on pop culture moments with Barbie themes and Taylor Swift lyrics. Or I can go educational and timeless, mocking book banning and reminding the world that libraries are for everyone. My favorite place to shop for library shirts is Etsy—it's great to support small businesses while adding to my collection. All of the shirts below (and many more) are from Etsy, and many of them have options to buy sweatshirts, tank tops, or kid's clothes in the same design. No matter your preference, you should be able to find a library shirt to fit the bill in the list below.
Did you make it through without impulse buying? That's no small feat! While the majority of these shirts are available in sizes up to 3XL, there is nothing more frustrating than being restricted by clothes not made in your size. If you're looking for bookish swag that doesn't have to fit, try this list. Happy shopping!