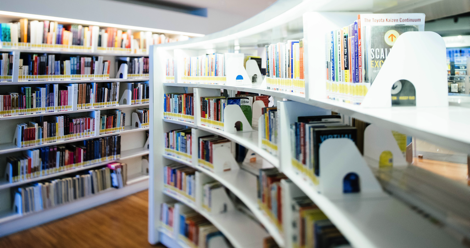 Lists
Books to Put on Hold at the Library Now
Sponsored by Overdrive.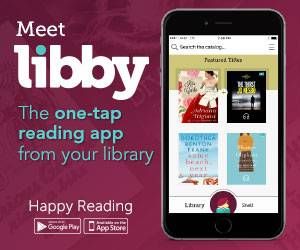 Meet Libby, a new app built with love for readers to discover and enjoy eBooks and audiobooks from your library. Created by OverDrive and inspired by library users, Libby was designed to get people reading as quickly and seamlessly as possible. Libby is a one-tap reading app for your library who is a good friend always ready to go to the library with you. One-tap to borrow, one-tap to read, and one-tap to return to your library or bookshelf to begin your next great book.
---
I talk about new releases all the time so nowadays I always have my eye on the next month. But when I was less aware and lived in Los Angeles, which has a wide network of public libraries and plenty of readers to fill them, I didn't fully realize that some eagle-eyed book borrower would already have a claim on the new release I was eyeing before it hit the shelves. Moral of the story: put those books on hold.
Sometimes you can tell when a book is going to be in high demand, but it's just as likely that a few great titles will slip under your radar. Fall is proving to be a particularly stellar season for new releases, so I've gathered a few buzzy October titles for your perusal. Get ready to put these books on hold:
27 Hours (The Nightside Saga #1) by Tristina Wright (October 3)
I'm always on the lookout for inclusive science fiction and fantasy, and this YA fantasy featuring an excellent and diverse cast of characters remains one of the most talked-about titles leading up to its publication.
A group of friends with unusual abilities and a host of struggles will have to commit treason to find truth. In the span of a 27-hour night, they'll have to do everything in their power to stop the war between the colonies and the monsters, or risk seeing their worst fears come true.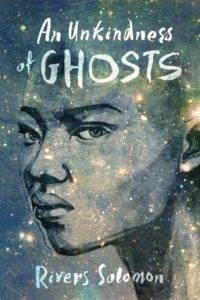 An Unkindness of Ghosts by Rivers Solomon (October 3)
Black girls in space? Yes, please. I've been bracing myself for this book, which will surely be a tough, heartbreaking, gorgeous read. I have a galley I just dug into and my oh my, I am here for this book.
Aster has been called horrible names and talked down to all her life. Living in the slums of the space vessel the HSS Matilda, she and the other dark-skinned sharecroppers being ferried to the mythical Promised Land are treated to harsh indignities by the ship's leaders. With civil war on the horizon, Aster will have to make grave choices and fight for her freedom.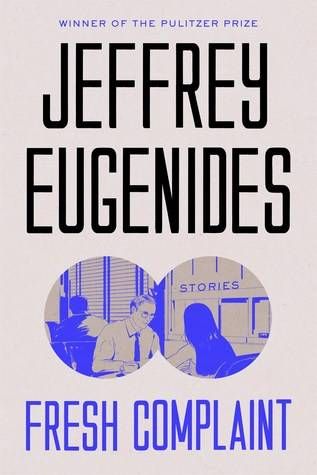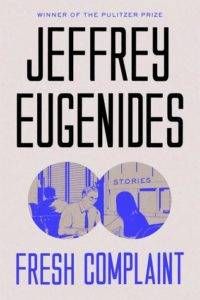 Fresh Complaint: Stories by Jeffrey Eugenides (October 3)
Jeffrey Eugenides is a Pulitzer Prize award winning author, and this is his first book of short stories. So, yeah, people be waiting. Personally, his novel Middlesex is one of my all-time favorites. He's simply a brilliant writer, and I can't wait to see what he does with the short story format.
This collection promises to present "characters in the midst of personal and national crises." There are stories about the search for enlightenment, reproductive issues, wealth envy, marriage, fatherhood and so much more from this masterful storyteller.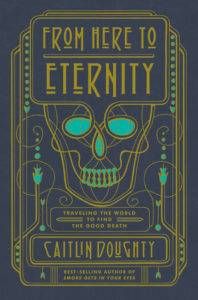 From Here to Eternity: Traveling the World to Find the Good Death by Caitlin Doughty (October 3)
If you're looking for non-fiction, this title from the best-selling author of Smoke Gets in Your Eyes is a great pick for October.
Halloween tends to evoke thoughts about the spirit world and the afterlife, and mortician Caitlin Dowdy is back to explore how other cultures treat their dead. Learn about wish-giving skulls from Bolivia, a Japanese tradition involving plucking the bones of dead relatives from cremains with chopsticks, and all sorts of interesting things you never thought to wonder about the global dead. And it's illustrated!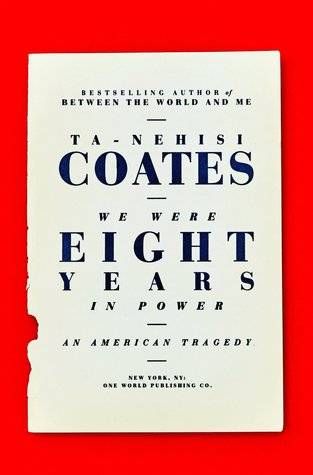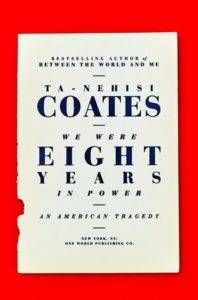 We Were Eight Years in Power: An American Tragedy by Ta-Nehisi Coates (October 3)
The author of the acclaimed Between the World and Me is back with a collection of essays from the Obama era.
With this collection, Coates explores the election of a black president and the vicious backlash that resulted in the most recent election. He also discusses the new movements inspired during the Obama era and how having a black president in office dredged up America's past of white supremacy and racial divides. We all want to know what he has to say next about our past, our present, and our future.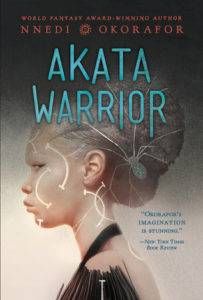 Akata Warrior by Nnedi Okorafor (October 3)
I have raved about this YA fantasy before and I can't stop won't stop raving about it here. Okorafor's sequel to Akata Witch is here at last (or rather, it will soon be here).
In the second book of the series, we continue to follow American-born Nigerian Sunny Nwazue, who's a little more grown and still harnessing her newfound power. Along with her companions Orlu, Chichi, and Sasha, she has to travel to a mysterious place to battle it out for humanity's future.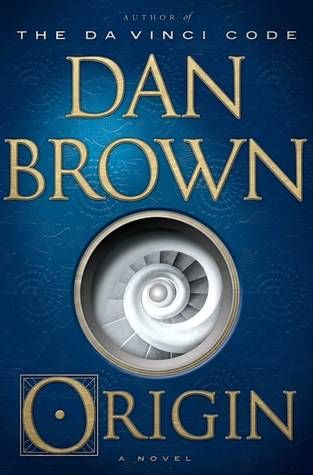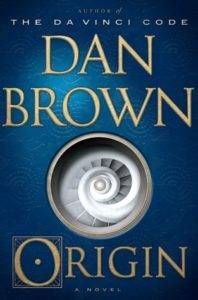 Origin by Dan Brown (October 3)

This is Dan Brown we're talking about. Mega-successful author of The Da Vinci Code and many more books that have been adapted into an as-successful film franchise. And this is a Robert Langdon book.
The fifth in the series, Origin returns Langdon to his avid readers. When forty-year-old billionaire and futurist Edmond Kirsch announces the reveal of breakthrough that will answer fundamental questions of human existence, Langdon is all there. But the event takes a turn and our professor is forced to escape Bilbao, fleeing to Barcelona to locate a password that will unlock Kirsch's secret.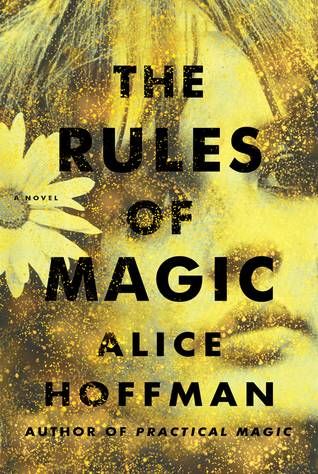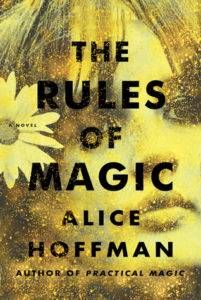 The Rules of Magic by Alice Hoffman (October 10)
This is another personally anticipated novel, but I'm not the only one buzzing about this sequel to one of my favorite comfort reads and movies, Practical Magic.
We're going back to 1960s to visit the lives of three siblings: Franny, Jet, and Vincent. The three don't understand why their mother imposes strange rules, insisting they avoid black clothing and cats, but they know they're not like other children. A trip to their aunt's historic home in the small town where a long line of Ownses has been outcast unlocks the secrets of their family's past and changes their futures irrevocably.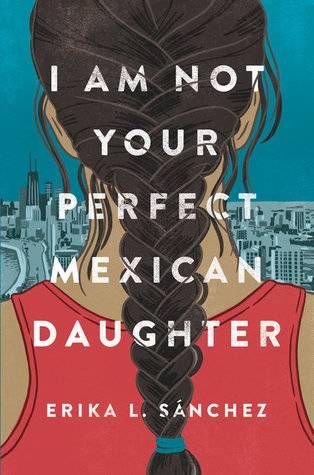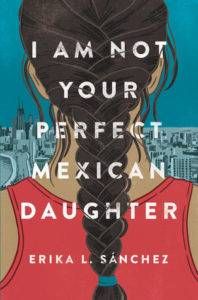 I Am Not Your Perfect Mexican Daughter by Erika L. Sánchez (October 17)

We just learned that Sánchez's novel made it onto the National Book Awards longlist! Hurrah! You'll need to beat the awards season readers for this one.
When a tragic accident ends her sister's life, Julia realizes that her identity as anything but the perfect Mexican daughter has come into question. Saddled with the responsibility of picking up the broken pieces, she's bereft of room to grieve and targeted as a failure by her family. But was Olga actually the perfect Mexican daughter, or will her sister's secrets show another person entirely?
Where the Past Begins: A Writer's Memoir by Amy Tan (October 17)
Another hugely successful best-selling author, Amy Tan gives us a memoir of her writing life. This is a big deal. I've been a Tan fan since I was a teen, and she's an inspiration to my own writing life. I know many more like me exist out there and can't wait to get their hands on a copy.
Through memories of her traumatic childhood, journal confessions, and letters to and from her mother, the author of The Joy Luck Club delves into her personal story of the making of a writer. If her memoir is anything like her fiction, the writing will be vivid, heartfelt, and unforgettable.
Save
Save