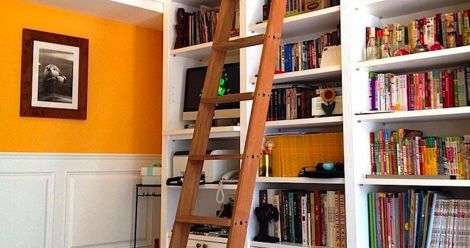 24 Gorgeous Photos to Give You Library Ladder Envy
If you are a person and you like books, you might have imagined yourself with a home that has not only built-in bookshelves, but also a library ladder. Some of us who watched Disney's Beauty and the Beast growing up might've even dreamed we were Belle in her hometown's bookstore, swinging around on a wheeled library ladder (and yes, later browsing the thousands of volumes in Prince Adam's personal gilded library). Thanks to the wonders of the internet, it's now easier to have library ladder envy. Scroll through these shots from Instagram to get library ladder ideas for your future library—whether it comes into reality or remains in your dreams.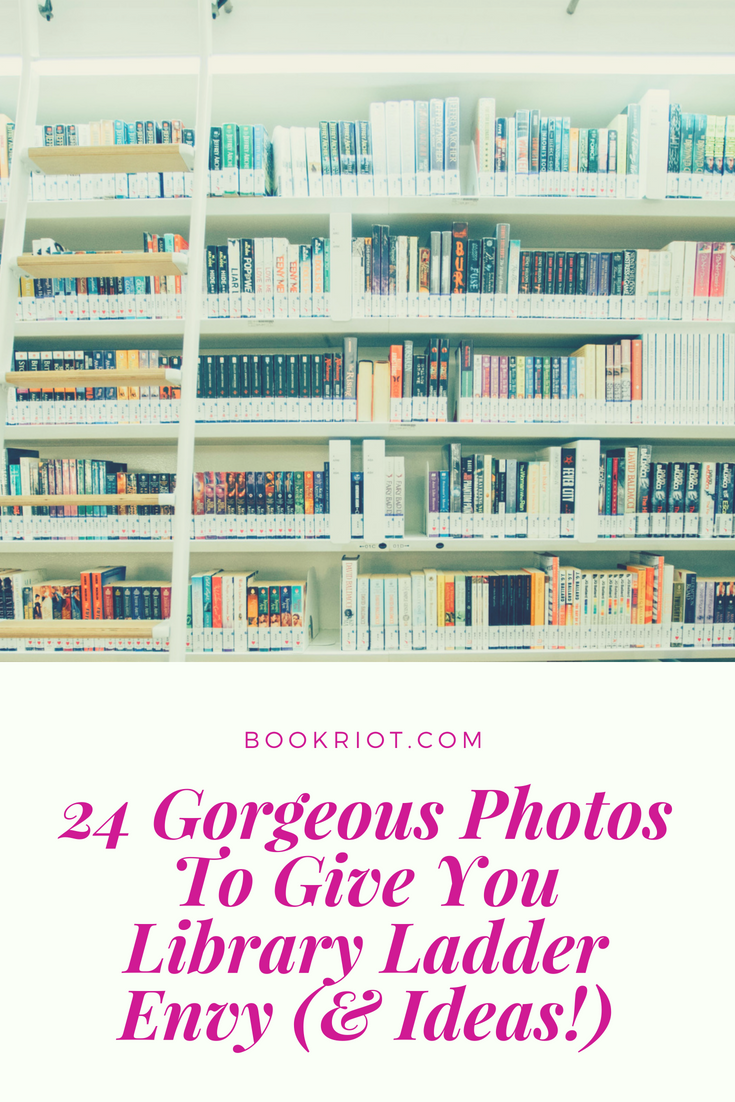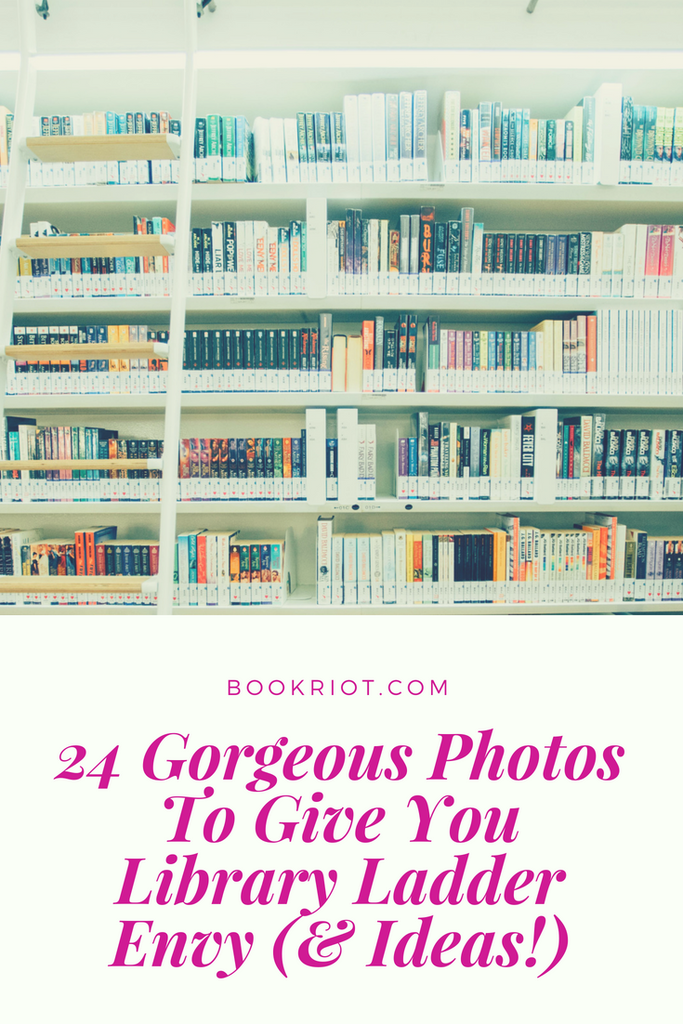 This cozy setup looks like it belongs in the most charming of cabins:
Modern, sleek, and functional:
A slightly unfinished look makes this ladder the main feature of its room:
Perfect for making the most of a narrow space:
Not only a well-lit reading nook, but gorgeous matching wood all around:
Good things come in small packages:
Check out the unique design on this library ladder:
It's double the fun in this store with two ladders:
And double again, with a lovely criss-cross effect:
Sparse shelving helps focus the eye on this library ladder:
Art may be the centerpiece in this library, but the slim, functional ladder adds a lot:
https://www.instagram.com/p/1irKX6v_Fh
Library ladders aren't just for climbing; lean against them when you're lost in a good book:
Subtle and understated is sometimes the way to go:
Behold, the beautiful and functional library ladder:
Chairs and library ladders? This place is a dream:
This library ladder is sturdy; I bet you could hold a lot of books while you're on it:
Nobody puts Baby in the corner…unless Baby is a library ladder, then it's the perfect place:
The smooth finish of this ladder really helps set the mood of the room:
Practically perfect in every way, as Mary Poppins might say:
If you're not going to cosplay as our favorite bookworm, what's the point?:
Then again, it could be the perfect classy addition to your sleek home:
What are library ladders, really, if not perches for cats?:
Too many books? Nah:
Do you have a library ladder in your home? Have you seen a particularly beautiful one while out and about? Share your pictures or library ladder ideas in the comments!