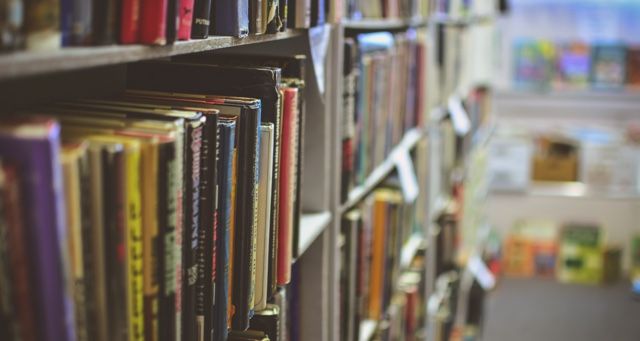 How To
Jump to the Front of the Line: Hacking Your Library Holds List
This content contains affiliate links. When you buy through these links, we may earn an affiliate commission.
There's nothing worse than seeing a super interesting, buzzy, way-hyped book in a magazine or hear people talking about it, only to get to the library and discover there are 184 library holds on the five copies of the book. But there are a lot of secrets for how to get to the top of your library holds list faster and beat others to it in the first place.
Many libraries actually have books in their catalog systems way before the books themselves are on the shelves. They have to get that book's call number and information ready to go before the book's release day. There may not be debut novels or indie press books there early, but I do know from personal experience that if you ask a librarian, they're more than happy (usually) to put it in the system. If libraries interact with patrons excited about a book, they're seeing that engagement and want to act on that by making sure you're able to put a reserve on those books.
There are two components to skipping the long wait in the holds line: knowing what book you want, and how to put it on hold early.
Where to Find Books to Put on Hold Early
There are tons of resources to spot books that are getting ready to be published, from following publishers and authors on social media to watching Bookstagrammers talk about their advance copies. But a few of my staples are:
Book Riot Insiders New Release Index
I'm obsessed with the aesthetically gorgeous New Release Index catalog of every exciting book coming out, organized by week. I'm able to peek a few weeks or months ahead, spot that new Maureen Johnson book coming out, and head to my library's website to be the first on the holds list.
You can filter by genre and flag your favs, so if you don't have time to find them in your library system, you can come back to it later!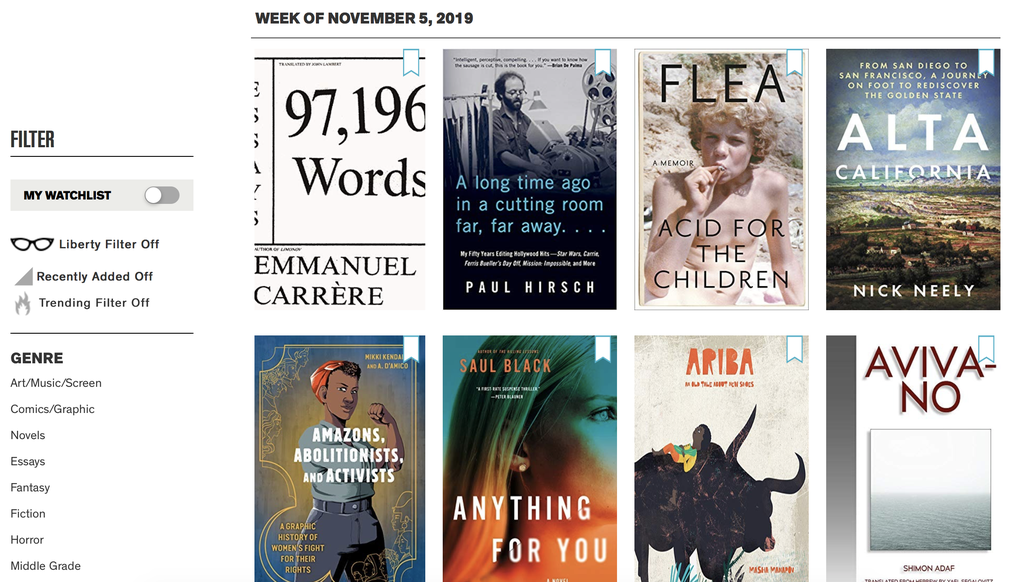 Ready, Set, Hold!
Another resource I use religiously is Rincey's Ready, Set, Hold videos. Each week, Rincey highlights the biggest and the most popular books coming out the next month, so you can get a jump on all the other fans scrambling to get a copy of the book.
Library Website
My local library also has a featured section called "Coming Soon!" Here, they highlight books in their system that are no doubt going to be big and buzzy and usually released in the next few weeks. Check your library's site or ask your friendly librarian for help and if they have this feature—if they don't, you never know, they might set one up!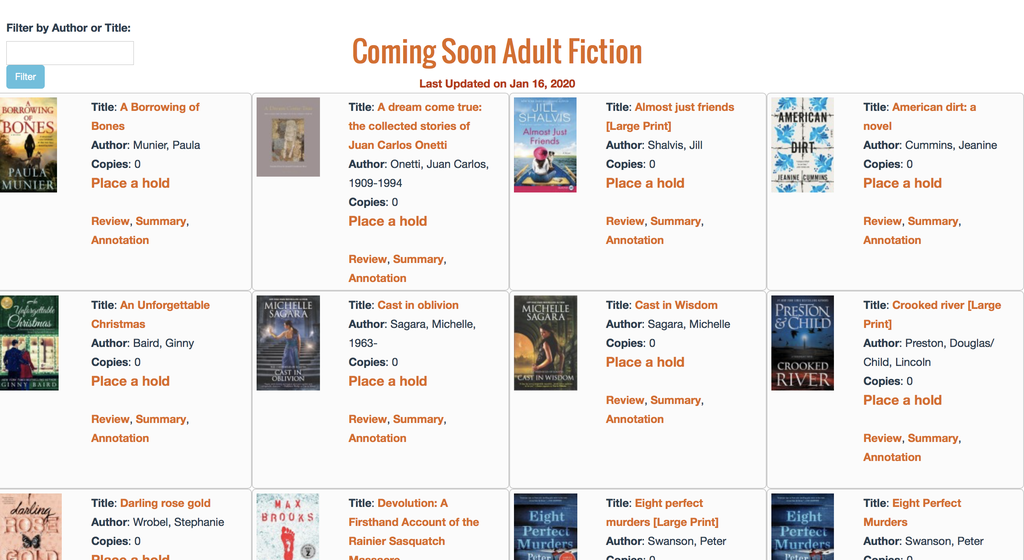 We also have this article for even more places you can find new releases and upcoming titles to fill that holds list right up.
How to Hack the Library Holds List
Now you've found the book you want to put on hold, but it doesn't release for a few weeks. How do you make sure you're at the top of the library list?
First, I typically do a search for the book itself. At the time of this writing, The Hand on the Wall by Maureen Johnson doesn't come out for another week, and I CANNOT wait to read it. But, as we learned before, most libraries order the books and get them ahead of time, ready for release day, so the books are already in the system.
I did a search for this book, and there are already some savvy library users who are doing the same thing I am! Click that hold button, because even if you're not the first, chances are you'll get one of the first copies. Placing a hold early also helps libraries gauge interest and see how many copies of a book they should order. If seven people are holding a book before its release date, they may be more inclined to buy multiple copies of the book.


Another scenario: as bookworms, we generally have favorite authors we keep up with and will read anything and everything they publish (hai Seanan McGuire). If they're a big-name author, chances are lots of other bookworms have the same thought you do—and those librarians know it.
Take James Patterson, for instance. Dude always has tons of books coming out, and librarians know those books fly off the shelves like hotcakes.
So even before a title or a cover or a release date is set, you are still able to put that book on hold, like, SUPER early. How?
If I search "James Patterson" in the catalog, right at the very top, is a vague "next title" entry. That's it! Sometimes there will be extra pieces to give more of an indication as to what exactly this book is.


After information about the book is released by the publishers, the library will update this entry, retaining all holds currently on it. And once the "next title" is filled in, there will be a NEW "next title" entry, so you can rinse and repeat this system to your heart's content.
Did you search for an author and couldn't find a "next title" button? Ask your librarians! If they see that there are readers interested in that author (I know from experience), they will likely add one for you, because chances are there are other readers also wondering about that author's next book.
Digital Book Borrowing Hacks
You can also jump some lines and coordinate your holds list in digital format. Many of these formats will be listed in the catalog right alongside the print options. But you also may find that you are 82nd in line for a super popular audiobook (where I ended up when trying to get Daisy Jones & the Six). You're on hold FOR-EV-ER for it, but when it finally comes in, so do six other audio holds.
You have the option to suspend holds using Libby! Under your shelf, clicking "Manage loan" and "suspend." Choosing your length of time will save your spot in the holds line while other people use the book, and you can rig when exactly your hold will be ready for you. This will help you get the most use out of your digital holds list while trying to stay ahead of the lines.
---
If you're interested in all things library, check out these Book Riot archives for new releases to put on hold, and learn about a Chrome plug-in that changed my audiobook borrowing game for good (in a great way).