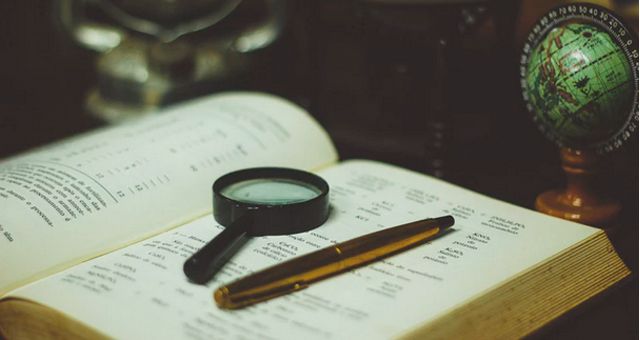 Critical Linking
Librarian's Research Helps Identify Cold Case Victims: Critical Linking, June 18, 2019
Critical Linking, a daily roundup of the most interesting bookish links from around the web, is sponsored by Libro.fm.

---
"Rebekah Heath is a research librarian by day, amateur detective by night.
Her sleuthing came to a satisfying conclusion this week when authorities confirmed a shocking discovery she made last October about the cold case known as the Bear Brook murders.
"I still can't believe it," Heath said Friday.
Officials revealed that they had identified three of the four victims who were found in barrels in 1985 and 2000 in Allenstown, New Hampshire. The woman was 24-year-old Marlyse Elizabeth Honeychurch, who also went by Marlyse McWaters, among other names. Two of the three girls were 6-year-old Marie Elizabeth Vaughn and 1-year-old Sarah Lynn McWaters, both daughters of Honeychurch."
---
"Visitors heading to the public park at 1900 Expedition Way in the Meadowview neighborhood of Sacramento, California may feel a little burst of nostalgia, and not from watching their kids on the playground. This week, the park was renamed after Sacramento native and Reading Rainbow host LeVar Burton."
Burton helped foster a love of reading in so many children that you can name everything after him as far as I'm concerned.
---
"Books are routinely banned in prisons throughout the country for reasons that can often seem arbitrary. Most books that reach prisons do so via donations, either to prison libraries or to individual prisoners directly. For most medium and high-security prisons, books cannot even be donated by individuals or groups; they must either be purchased or donated directly by the publisher. But even in prisons where books can be donated more easily, before they hit the shelves, prisons have wide latitude to determine whether they can be allowed inside their walls."
Salon took a look at the recent headlines highlighting books being banned in prisons.