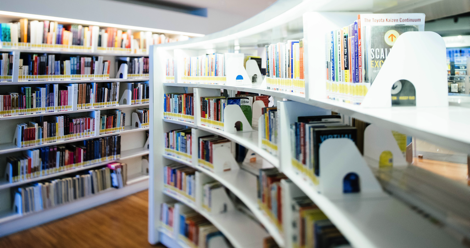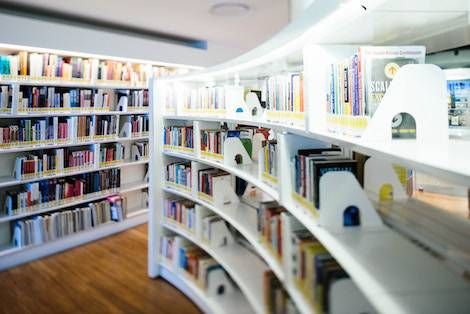 Librarians have heard it all from their patrons. We have heard the craziest excuses about why books were not returned on time, we have heard all kinds of inappropriate stories as if we were bartenders on a Friday night, and we definitely have heard patrons talk about how it would be great to work at a library and read all day. The last one is by far the biggest misconception about what it is we actually do.
Now, do we love reading? Heck yes we do! But is that what we do all day inside the confines of our library? Not even close! I would love to read books all day everyday and call myself a readers' advisory librarian; however, my job is much more detailed and complex than many people think. Let's take a look at some (just some) of the duties a public librarian is tasked with.
Collection Development
Contrary to what many people believe, public libraries may discard/toss books that are no longer relevant, are outdated, or are severely damaged. What purpose would they serve if they were providing people with outdated, misleading information? Frequently, a library's collection is assessed by librarians who are properly schooled on collection development. Items that are deemed grubby, dusty, or outdated are weeded and either sold or disposed of properly. This helps maintain a current and relevant collection for patrons to utilize. This whole process requires time and patience.
Technology/Computer Assistance
Have you ever been asked about an I-90 form or about state tax forms for the state of Ohio even though you are a librarian in Texas? This is where proper training and being tech savvy come in handy. Librarians know how to locate information that other people might not be able to find. We work with computers daily and patrons can ask some very obscure questions. It is best to use the tactic of berrypicking when gathering information to better assist patrons. Some patrons genuinely have no clue how to use a computer so librarians instantly become teachers of technology. Questions about computers, printing, handheld devices, tablets, phones, e-readers, and other technologies are asked so often that librarians have to become tech experts just to better assist their patrons. This can be a tiring process as we have to be up-to-date on just about every new technology that comes out. Let me assure you, this eats up most of our day, meaning we definitely have no time to read on the job.
Programming
Public Libraries these days are no longer complete quiet public places. Librarians do not sit behind a reference desk 24/7 just waiting to be graced with a difficult query. We plan programs for the public on a nonexistent budget, and this takes plenty of time. Much of our work is done at our desk because we still have to be available to the public. We may occasionally be granted off-desk time but that is not always a for-sure thing. Depending on what a librarian's title and duties are, we may plan children's programs, teen programs, adult programs, family programs, or all programs. You'd be surprised with the awesome programs librarians can put together. I have seen comic-con programs, author visits, Pride Month programs, Holocaust remembrance programs, and other unique programs that have patrons walking through the doors wanting to participate. It really is a sight to see.
Other Duties Assigned
As mentioned above, librarians do a little bit of everything. We wear many hats because patron needs are constantly changing. I have served as a reference librarian, adult services librarian, tech liaison, city historian (due to my education), volunteer coordinator, wellness coordinator, and many other capacities. I have paid for program items out of my own pocket and have also had patrons screaming at me because they wish to dispute a fine for an overdue item. Is it really my fault that you decided to turn in your item 3 weeks late? You name it, we have done it!
In all honesty, I can go on and on about all the things librarians do. Is it a difficult job that requires us to work in the hot sun all day? No, it is not, but do we sit around and read books all day long? Nope! Librarians get a kick out of patrons asking if we just read books all day. It's cliché and overused but it is also quite comical.