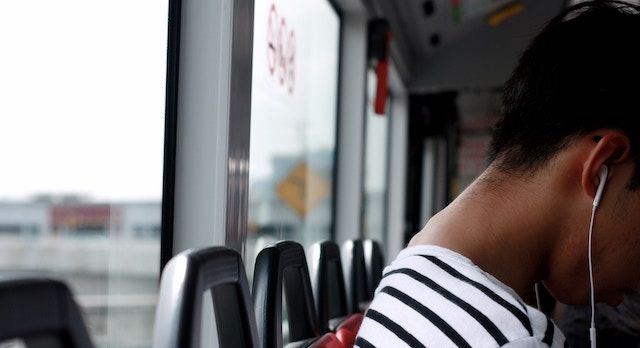 The world of libraries is a world we love. Welcome to our new weekly feature all about libraries, librarians, and the people who love them, starting with a look at some must-listen librarian podcasts, sponsored by Revell Books.
Former military psychiatrist Brooke Adams and Special Ops Sergeant Asher James thought they left the fight on the battlefield. But their greatest struggles are just beginning. Bestselling author Lynette Eason returns with a new series that spans the globe and will have your heart working overtime. "Eason remains a force in action-packed inspirational fiction with this excellently paced, heartening tale." —Publishers Weekly. "Readers who enjoy the combination of faith and romantic suspense will be thrilled with Eason's latest, the first in the Danger Never Sleeps series, which introduces a fascinating cast of characters who will surely populate forthcoming sequels." —Booklist
---
You haven't lived until you've listened to librarian podcasts. If you already think librarians are wild—and they are—then you're about to get a whole new perspective. Obviously, if you're already a member of #LibraryLife, you're listening to at least five of these. If not, tune in and find out why all the fun people become librarians.
If you listen to no other librarian podcasts, listen to this one! American Libraries senior editor Phil Morehart pulls the best thinkers in the industry to discuss hot-button library issues. If you want to know what the librarians are planning, this is a good place to start your research. If you're a librarian and you're currently out of plans, consider trawling their back catalog.
They read the books you've been dreading! The worst part of reader's advisory is reading books in which you have absolutely zero interest so that you can recommend them to patrons who never seem to like the same genres you do. Commiserate with the hosts of this pod, who have vowed to read and discuss a randomly selected book that is particularly not to their tastes. True library heroes, these.
Librarian interview podcasts aren't unique, but this one gets some really great, eclectic, and often academic guests. Circulating Ideas has been around for a long time and has a great reputation in the library community. If you're looking for new ideas about where librarianship is heading, this is a great podcast for you.
People who know me know that I'm a big library technologist. That's why I love Daniel Messer's amazing podcast about all things digital, from service subscription to breaking paywalls. Since libraries are only going to get more networked from now on, even Luddites can benefit from tuning in. You're not a Luddite, though, because you're reading this article on the internet. You'll love the Cyberpunk Librarian.
This is really just drunk librarians reviewing books, but it says something critically meta about librarians. In point of fact, librarians do read, often drink heavily, and occasionally do both at the same time. Tune in for sloppy information experts giving their real opinion on whatever random book happens to occupy their attention at the moment.
If you want to stay up to date with the latest in library news and developments, it's hard to find a better pod than FYI. Like Dewey Decibel, which hails from the librarian magazine American Libraries, this is the audio brainchild of a popular librarian publication, Public Libraries. A lot of the material covers current programs and initiatives, like supporting social services in the library and embedding librarians in the community.
Who could pass up a podcast by the New York Public Library System that features episode titles like "When Pushkin Comes To Shove?" It's funny, it's smart, it's everything you could possibly want in a reader's advisory podcast by librarian New Yorkers. This one is popular with patrons as well, possibly because of its snappy personality and sense of humor.
It doesn't matter where a librarian works: they're going to have to teach at some point in their career. The students may be patrons or other librarians, children or adults, eager or recalcitrant. The bottom line is that you're going to have to know how to teach when that fateful classroom day arrives. This podcast will help you to prepare.
Marketing doesn't necessarily come naturally to librarians. That's why this pod exists: to inspire, to coach, and to assist librarians in their unique and beautiful marketing journeys. Even if you already have a Twitter account, you can use the tips that host Tyler Byrd provides both directly and through interviews with librarians who market. You can't know what you don't know about advertising until you try this podcast.
There are a lot of librarian book review podcasts out there. There are also a great many library podcasts that deal with theory. However, there are relatively few librarian professional development podcasts. This is definitely a standout in that niche. In addition to traditional fare featuring favorite books, this pod also discusses change management, onboarding, and career moments. If you're a librarian, or thinking about becoming one, then Library Land Loves is a must-listen.
These guys bring in some fascinating librarian guests and cover topics that other pods tend to miss, like the experiences of librarians of color. While many of their interviews are with librarians working in the Long Island area, they virtually interview people all over the place. Both hosts are technology-focused librarians whose expertise helps make this podcast the valuable resource that it is.
You've got plenty of readers' advisory, but what happens when a patron wants music? You turn to Lost in the Stacks, of course! This unique pod is also a college radio show on Georgia Tech's radio station, WREK 91.1, located in Atlanta. The hosts not only discuss music and play clips, but they also conduct interviews on whatever library topic they please. This is an eclectic show like none other, and it is absolutely not to be missed.
There is a large handful of issues that are specific to school librarians, and this podcast covers them all. From finding money to stretch your budget to protecting and supporting LGBTQ+ students, host Amy Hermon draws in some top school librarian talent and gets the very latest in strategies and ideas.
---
Get our top library podcast recommendations here! If you're looking for more book podcasts, don't worry: we've got ideas for you! Remember, Book Riot has a great podcast, too!