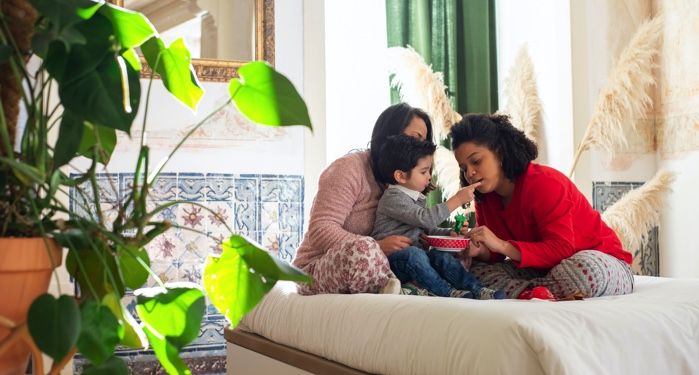 LGBTQ
8 of the Best LGBTQ-Inclusive Books About Parenting and Pregnancy
This content contains affiliate links. When you buy through these links, we may earn an affiliate commission.
Parenting can be a deeply fulfilling and exciting experience, but it can also be stressful or even scary — especially if you're at the beginning of your parenting journey. Parenting and pregnancy books can help with navigating uncertainties but often, they don't reflect the questions and experiences that are unique to queer families.
Nothing compares to seeing yourself and your family's needs addressed in the books you read. These eight LGBTQ parenting and pregnancy books are written for and in many cases by LGBTQ parents, from help guides to memoirs and even poetry. Whether you're a prospective parent looking for answers to your questions on building a family or a queer parent looking for books that reflect what you're going through, you'll find plenty of recommendations here.
Once you've gone through this list, you can find contemporary fiction recs about LGBTQ parents here. For more books focused specifically on pregnancy, you can find the best LGBTQ-inclusive pregnancy books here.
Plus, read the essay "I Don't Want Kids, So Why Am I So Into Books About Queer Parenting?" by Book Riot contributor Laura Sackton. In it, she reflects on the lack of queer parents she saw in books during her teens and twenties and how, in her thirties, books about queer parents gave her hope and catharsis.
8 LGBTQ Parenting and Pregnancy Books