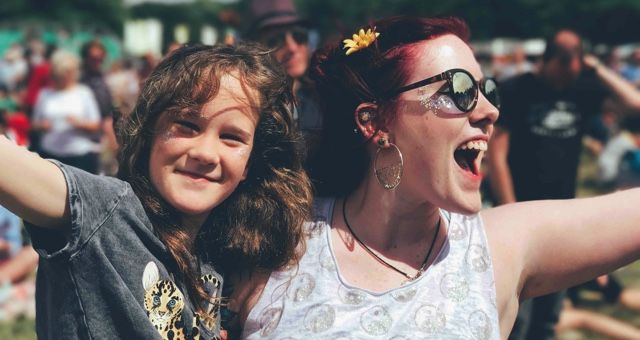 Children's
9 of the Best LGBTQ Middle Grade Novels for Pride
This content contains affiliate links. When you buy through these links, we may earn an affiliate commission.
It's the most wonderful time of the year: Pride Month! To celebrate, I've curated a list of new (or newish) LGBTQ middle grade novels.
I've written before about the fact that when I came out in the '90s, there weren't many books on the subject aimed at kids. Now there is a burgeoning movement of LGBTQ middle grade novels, and many of them stole my heart both for being brilliantly written and heart-wrenchingly relatable. So I've compiled a short list of some of these titles. For more, see this older (but not forgotten!) list from 2016.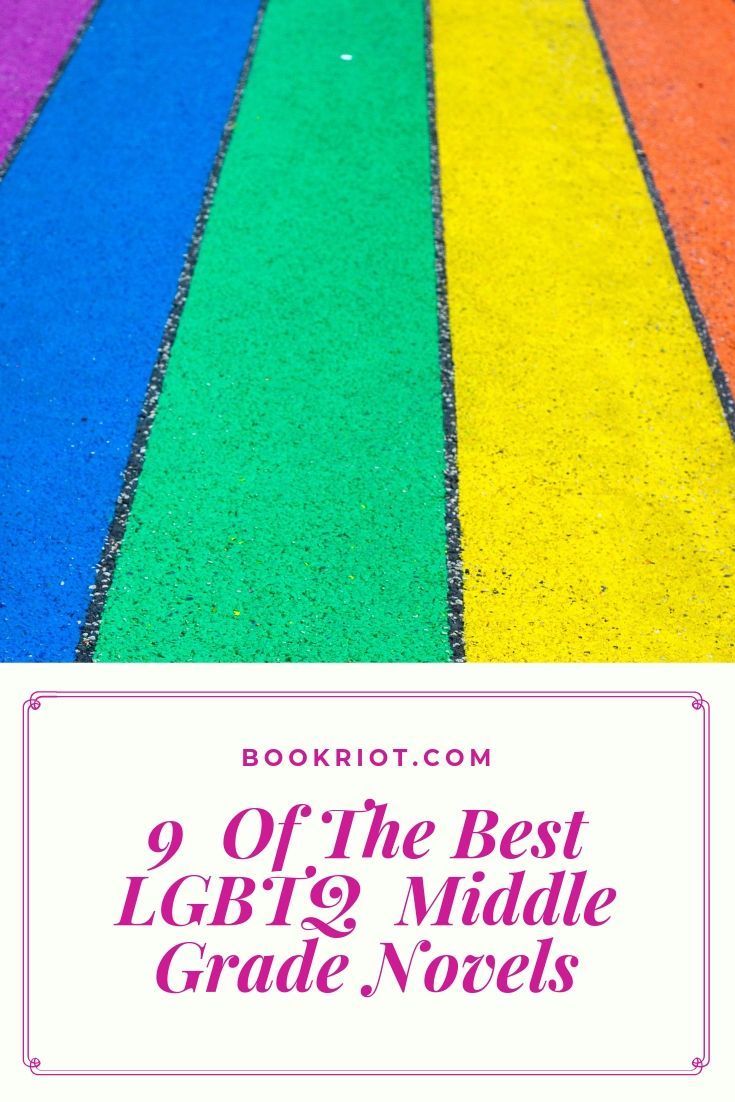 This gorgeous book will make kids feel fancy, with its lush, clothbound red cover, and metallic, embossed writing. I don't want to spoil the tales, but Murrow has incorporated issues such as self-confidence, LGBTQ relationships, friendship, and disability. Here are princesses as businesswomen, artists, activists and intellectuals—great role models, in other words. Murrow's follow up, High Five to the Hero: 15 Classic tales Retold for Boys Who Dare to Be Different, will be published sometime in 2019.
This gorgeous, complex novel, set on Water Island in the Caribbean, follows a 12-year-old misfit who struggles with friendship, grief, family connections, queer crushes, bullying, and maybe even ghosts. Written descriptively and with a touch of magical realism, the character felt very realistic and relatable. This is the 2019 winner of the Stonewall Book Award for Children's and Young Adult Literature.
A fun, easy read about Archer, a witty and thoughtful 6th grader. When his favorite teacher marries his uncle, it allows him to examine his role models and how he wants to move forward in the world. This is a feel-good novel, and Peck was a Newbery Medal–winning author with over 80 books to his credit. I can't imagine anyone not falling in love with Archer and his awesome family, so I recommend it as often as possible.
After the death of her parents, Zenobia moves to Maine so that she can live with her two aunts. She meets a diverse and supportive crew, and is trying to decide if she wants to tell them that she used to be a boy. There is a mystery at the centre of this book, so the strong characterizations come with a fun, interesting plot.
Melly and Olivia are off to Camp Rockaway together, where they plan to rock out together all summer long. At first, Olivia is overwhelmingly concerned about her shy best friend, but then distances herself as a crush begins to play out. On her own for the first time, Melly begins to create her own friendships and examine her feelings for quirky folk-rocker Adeline. I loved how female-centric this book is, with male characters playing supporting roles only, and every main character was one I came to love.
This is the best middle grade novel I've read in years. It tackles issues like racism and homophobia, giving historical context while filling the story with characters we care about. It doesn't shy away from the consequences of racism, either (short violence and hinted at hate speech). The story: Candice finds an old letter in her late grandmother's attic, and from it she searches to solve a long-dormant mystery. With the help of her new friend Brandon, she delves into her family's secret history in search of the truth.
Ivy's world is turned literally and metaphorically upside down after a tornado rips through her home: her private notebook is missing. Will someone find it and learn her secret? This is a loving portrayal of being a queer 12-year-old, and a Stonewall Book Award Nominee for Children's and Young Adult Literature (2019).
Don't worry if you aren't a baseball fan, there is still plenty to appreciate about Caspar Cadman's story. Casper is a devoted, talented baseball player who has recently relocated with his family from Toronto to Oregon. Can Casper make new friends when he hasn't told anyone yet that he used to be Cassandra?
An action-packed sequel to Peasprout Chen, Future Legend of Skate and Sword. If you want something less realistic fiction–y, I'd suggest this series about bossy, clever Peasprout. Come for the badass main character, stay for the world-building.
---
I'd suggest that many of these work as adult reads as well, so pick them up for yourself and for a rad child in your life. Then let me know what you think.