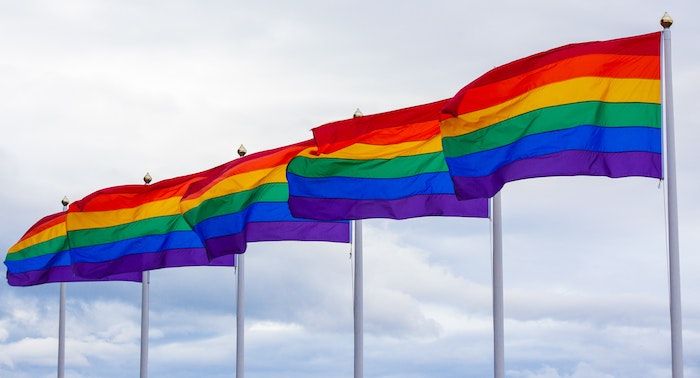 LGBTQ
9 LGBTQ+ Memoirs to Read This Summer
This content contains affiliate links. When you buy through these links, we may earn an affiliate commission.
Lately it seems like so many books about queer lives are being published, and this summer is a grand ol' time to catch up on reading LGBTQ+ memoirs. It's easy to forget how long many of us waited for this Pride publishing boom, and while there's still a way to go, we are starting to get there and these nine profoundly brilliant memoirs from LGBTQ+ authors are a wonderful example of our progress.
When contemplating the previous dearth of LGBTQ and minority representations in pop culture, I often remember a quote from The Celluloid Closet, the documentary based on Vito Russell's groundbreaking book of the same name. Actor/writer/gaytastic icon Harvey Fierstein says, "All the reading I was given to do in school was always heterosexual, every movie I saw was heterosexual, and I had to do the translation. I had to translate it to my life rather than seeing my life. Which is why when people say to me, 'Your work is not really gay work, it's universal.' And I say, 'Up yours. It's gay. And that you can take it and translate it to your own life is very nice, but, at last, I don't have to do the translating. You do.'" So, we search for visible representations that are relatable, allowing us to see ourselves as part of the broader world.
Ultimately, a lot of queer people grow up without any actual role models. And, while corporations might plaster their June window displays with a cute gay couple in matching rainbow T-shirts, many still grow up without knowing another out person until adulthood. These nine LGBTQ+ memoirs, all recently published, capture the good, bad, fun, and heartbreaking aspects of their author's experiences. And you can find another recent list of LGBTQ+ memoirs here, which features many excellent options including ¡Hola Papi!: How to Come Out in A Walmart Parking Lot by John Paul Brammer. I read Brammer's book earlier this summer and cannot recommend it enough.
We need these stories. And, well, cheers to us not having to do all the translating anymore.
---
These newly released LGBTQ+ memoirs will have you laughing and crying, sometimes even on the same page. So I, for one, can't wait to see what other writers these nine will inspire to share their stories.