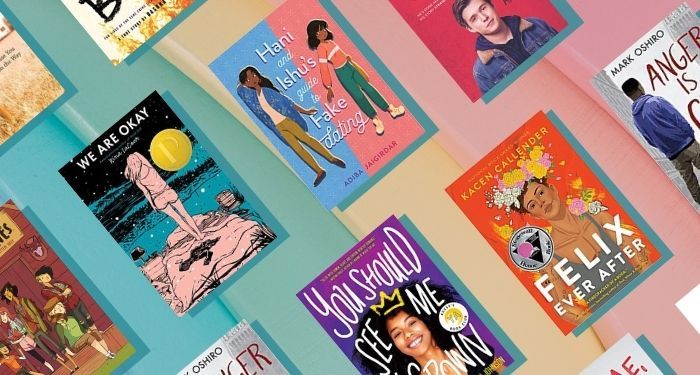 LGBTQ
11 LGBTQ Books Every High School Library Should Have
This content contains affiliate links. When you buy through these links, we may earn an affiliate commission.
I'm delighted to start this post by saying that it was difficult to choose only 11 LGBTQ books for high schoolers. Back in the Dark Ages when I was a teen it would've been a challenge to find 11 half-decent options. However, thanks to some amazing strides in representation in publishing, that's no longer the case.
Of course, that's not to say that the work is done. As I shared in a recent list of 25+ LGBTQ books for teens, we've got a long way to go. Though queer YA has grown drastically in recent years, this growth isn't enough to close the huge diversity gaps in traditional publishing.
I've said it many times: kids need queer books. All kids need to see themselves and their families valued. Furthermore, all kids need to see people who are different from them as valid and valued. We show what we value in our schools by who we include and exclude in curricula and materials.
Unfortunately, queer books are consistently among the most challenged and banned books in the United States. Worse still, more than 200 anti-LGBTQ bills have been filed in 2022 alone. This is despite the fact that 80% of Americans support laws to protect LGBTQ rights.
Sadly, a hateful and vocal minority is shaping the public conversation, pushing book bans and harmful legislation. However, there are many educators, caregivers, and concerned citizens fighting for equity. We remember that public education is for the public, and that includes queer kids and families.
With that in mind, I've compiled this list of LGBTQ books for high schoolers. These are some of the best books to add to classroom and school libraries. Check out my picks and advocate for these books in your schools and communities.
LGBTQ Books Every School Library Should Have
Okay, did I mention how hard it was to choose? Seriously, I originally planned on eight titles. Anyway, here are some of the best LGBTQ books for high schoolers based on one weirdo's current opinions. (It's me. I'm the weirdo.)
As many of these books detail the challenges queer teens face, general content warning for homophobia, transphobia, biphobia, and other such bigotry.
---
---
There are many identities and orientations that fall under the LGBTQ umbrella. Consequently, a list of 11 titles can't be representative of the entire spectrum. We have many lists like this here at Book Riot, so be sure to check out our archives. Here are a few great lists to start with: