LGBTQ
10 LGBTQ+ Books by Canadian Authors
This content contains affiliate links. When you buy through these links, we may earn an affiliate commission.
In recent years, the LGBTQ+ book space has been dominated by American books. These books are important and needed. The LGBTQ+ books by Canadian writers are equally important. While Canada and the US share many cultural traits, Canada has its own rich history and a perspective unique to its people.
Here are 10 Canadian LGBTQ+ books to get you started.
Annabel by Kathleen Winter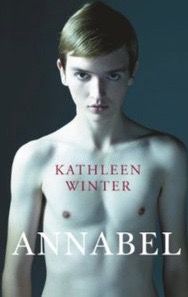 In 1968, an intersex child was born in a rural hunting community and raised as a boy, Wayne. Secretly, Wayne's mother and her friend call Wayne "Annabel." Wayne begins to recognize their feminine self as Annabel, even through hyper-masculine activities prompted by their father. When Wayne is an adult, they move into a city, finding the anonymity they never had back home to be both Wayne and Annabel.
In this tragi-comic "fictional memoir," Daniel is a gay hockey player starting university in Toronto. When Daniel is caught between bike mechanic David and his ex, Marcus the performance artist, Daniel has to choose between what's familiar and what's new and exciting. Follow Daniel's whimsical adventures in exploring relationships, student life, and balancing his family life back home.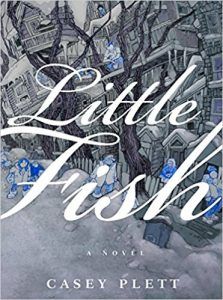 Religion, family, and identity intertwine as Wendy, a 30-something trans woman shares her struggles with her close community of friends. Wendy makes a discovery about her late grandfather, who had been a devout Mennonite, that pushes her to uncover truths about her family. Little Fish is an introspective novel that deals with heavy subjects such as alcoholism, suicide, and sex work.
Canary
by Nancy Jo Cullen
This short story collection is brash, strange, and full of ordinary people. The stories focus on the daily lives of queer people, without any "coming out" stories or homophobic plots. Difficult, happy, sad, and complicated, Canary is a collection of stories about the tiny decisions that shape lives.
The path to parenthood isn't one-way. This memoir approaches Karleen Pendleton Jimènez's journey to motherhood as a butch lesbian of color with humor and brutal honesty. As she weighs different options, Jiménez experiences frustration, failures, and triumphs.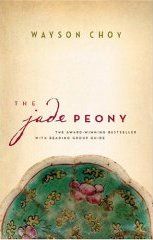 Set in 1930's-1940's Vancouver Chinatown, The Jade Peony is the story of a Chinese immigrant family from the perspective of the three youngest children. The siblings wrestle with their own identities while the world around them is constantly changing. Together, they survive hardships and growing up with humor and determination.
Indigenous poet Billy-Ray Belcourt explores form through themes of sex, grief, and decolonization. Somewhere between memoir and manifesto, this collection of poems is a hopeful invitation for the future.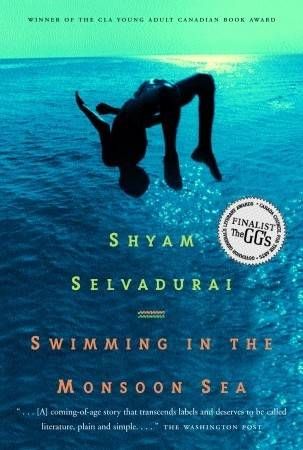 Fourteen-year-old Amrith lives with his Uncle and Auntie in Sri Lanka during the summer of 1980. He is learning how to type and hoping to get a part in the school production of Othello. When his cousin arrives from Canada, Amrith's life is turned upside down. Jealousy and the embarrassment of first love fill this vibrant novel.
Jonny is a Two-Spirit/Indigiqueer cybersex worker living in the city. When his stepfather dies, Jonny has a week until he has to return home to the reserve for the funeral. Recalling family stories of his beloved grandmother and traumatic events, Jonny begins to put the pieces of his life back together with glitter, love, and dreams.
When Molly's grandmother Maria dies and leaves nothing to her, Molly is forced to confront the bitterness the family matriarch held towards her. Molly traces her life backwards to her childhood in Jamaica, where Maria always had unconditional love for Molly. As an adolescent, Molly and Maria clash, leading to a move to Canada to be with Maria's adult children. Maria pulls farther away from Molly when she discovers Molly's choice of romantic partner. This generational story is full of the love and heartbreak of family.
____________________
Hungry for more Canadian literature? These Award-Winning Canadian Books from 2018 are perfect for this year's TBR.