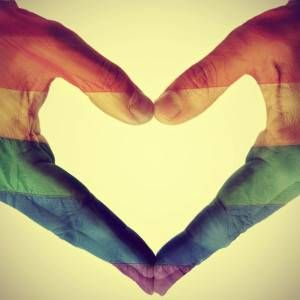 LGBTQ
The Other Letters: Romance Beyond Gay and Lesbian in LGBTQ+
This content contains affiliate links. When you buy through these links, we may earn an affiliate commission.
After I wrote a starter list for romance a couple months ago, a few commenters asked for suggestions for queer or lgbtq+ romance. We had a lesbian romance Buy, Borrow, Bypass a few weeks ago, and a M/M romance list is underway. But I asked the good people of Book Riot about trans romance, and we were all having trouble after one or two titles.
So I set off to investigate. The general answer for you is: yes. They do exist. And if all you want is fast paced, badly titled erotica, it's pretty easy to find.
If you're looking for a light-on-angst, strong on feelings, quality romance, it's a little harder. But they are there.
DABWAHA finalist His Fair Lady, for example. A sweet romance develops between a playboy who loves musical theater and the sultry beauty who is still male assigned. There's also Burnt Toast B&B, featuring a man just trying to keep his family business running. One of the notable elements of both of these stories is the absence of the "shocking big reveal." Yes, these characters are transgender, and that is important, for both reader and characters. But that isn't what causes tension in these relationships. Finally, there's Static, set in a world in which a person is able to shift sexes at will–until they get stuck as a man. You want tension…yeah, this is the one for you.
We can also consider the fact there is more to go with that prefix than transgender.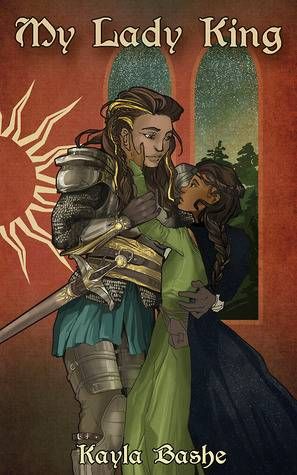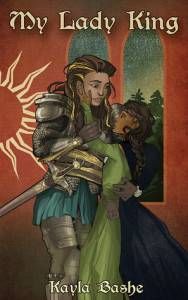 Painted Faces, featuring a woman who falls head over heels for her new neighbor, a drag queen, is one of those that fluidly floats over gender lines. My Lady King is a gender bending, genre bending fantasy featuring women of color. So yeah, there's that. The Queen of Hearts: A Transsexual Romance is a much older one, published in 1998.
I then started to wonder about the other letters. I have multiple (multiple!) friends who are biromantic asexual. Do they have representation in the romance genre? (I don't mind romance without sexytimes, I just like LOVE, dude.) There are some heavy intersex hitters in YA, but what about grown love? Do gender neutral or agender folks have stories?
They do exist in romance, but they are often either a: not main characters or b: not of this plane. In romance, probably because of the sexytimes necessary to fit the catagory, the concept of a romantic hero or heroine who does not have any interest in sex can only exist in space aliens or other beings foreign to your everyday human. Even then, they exist more in category fantasy with an element of romance than the other way way around. There are a couple grown-up love stories that exist on this realm, however. There are two coming out this year. Blue Steel Chain is the third book in the Trowchester Blues series. Love and mystery intertwine as an archaeologist falls in love with a young man he's nursing back to health. In Coffee Cake, there's more love and mystery as an asexual man and his boyfriend try to discover why someone might be trying to kill one or both of them. Finally, for a collection of shorts in varying settings, check out The Heart of Aces.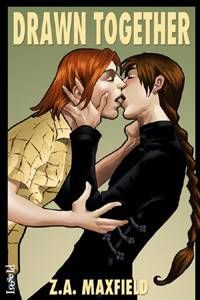 While prominent in fanfiction, neither visible nor invisible bisexuals seem to exist prominently in GenHet romance. A bisexual main character is actually more likely in M/M and F/F romance, thanks to the "I like the opposite sex but I can't resist you and I don't know why" trope. This is linked in part to the "gay for you" bunch (something I remember being introduced to in a particular fanfic several years ago as "himsexual" as in "I'm not really attracted to male people, just him"), which tends to run a little less angsty–though not always. For example, in Drawn Together, a young man is excited to meet an icon in his particular geekdom; one he's been in love with. Turns out said icon is a man. Turns out he's okay with that.
And then sometimes the premise is just so ridiculous that you just have to know what happens.
Which leads us to what appears to be the most commonly emerging "other" in romance: the bi-poly combination. Polyamory is making itself known across the mainstream, but has been taking off in romance for quite some time. While it exists in several forms, the kind in which all three (or four!) members of the relationship are not only attracted to, but also in love with each other is the most darling–and the most daring, usually. There are still some of the same tropes, particularly the "forbidden attraction"…except in this case the person might want two people, or someone who is already in a relationship. There are still hurdles to jump. (Side note: as with a lot of indie romance recently, the biggest problem with most of these books is the cover; so many naked torsos…) You can find at least one of these in all the hot romance genres: historical fiction, paranormal romance (wereanimals in particular), romantic suspense, and more. Try Love Continuous and Increasing, Loving Leonardo (both historical romance), By the Book, in which one of our leading men is a kinky librarian and the other a local author who knows what he wants, or Building Arcadia, a 2011 Rainbow Book Award winner in which a married man gets attacked when out with his gay best friend. See? A little something for everyone.
Want more polyamory? Check out Jessica Tripler's rundown from last year.
I haven't covered the entire spectrum of letters or the spectrum of romance novels that fall under them. And there are certainly other routes you could take if you want to get into the down and dirty of the LGBTQ+ universe; YA is a great place to start if you want similar introspection, more stories, and less/none of the sexytimes. But if you're a romance enthusiast and you want to broaden your horizons, these are a place to start your expedition.
Note: Updated to change trans* to trans.
____________________
Want more bookish goodness, news, posts about special book deals, and the occasional puppy reading pic? Follow us on Facebook: