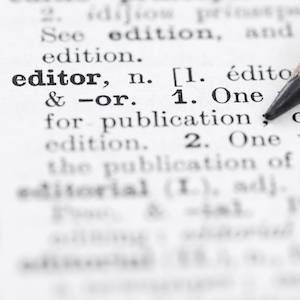 News
Letter From the Editor: May, 2015
This content contains affiliate links. When you buy through these links, we may earn an affiliate commission.
I send monthly updates on the what-nots and whatevers of Book Riot to our contributors and I recently had a light bulb moment: our readers would probably appreciate something like that. Therefore, I present unto my bookish brethren a monthly letter from the editor (that's me), wherein I'll gab about news you need, posts I've loved, books I'm reading, and whatever else catches my fancy:
Goings-On You Should Know About
-The first ever National Independent Bookstore Day is this Saturday, May 2nd! Head on down to your local independent bookstore and drop some dough, and if you're in NYC be sure to stop by the afterparty we're co-sponsoring, which is being hosted by Emma Straub, Jamie Attenberg, and Angela Flournoy. Be there or be rhombus.
-You know you want to attend a Literary Erotic Fanfiction Competition. This year Shipwreck is ruining (in the best of ways) Moby-Dick, and we are HERE for it. Also, we are sponsoring it. Never has an event been more Riot-y. Go see Alexander Chee, Maya Rodale, and Cecil Baldwin of Welcome to Nightvale put Queequeg and Ishmael in naughty, naughty situations.
-Book Riot Live planning continues! We've added some amazing guests, including Lynn Melnick from The VIDA Count and Sona Charaipotra from We Need Diverse Books. Register now and come party with us, book-style.
-Everything in the Book Riot Store is 20% off right now, through Sunday. (Also, did you know we carry beautiful clothbound editions of classics? Because that's what I'm buying. All of them.) Snag that t-shirt or tote for Mother's Day, yo. It's next week.
Posts From Last Month That I Loved With Many Loves
It's been amazing month around this parts. This dreamcasting of the Avengers with Jane Austen characters is about the most US thing we've ever published. I'm using Jenn's round-up of excellent romance and erotica on Scribd as a TBR for a few weeks. Love this spotlight on the Little Free Library organization's Kickstarter to bring books to book deserts in rural and urban areas. This conversation with Laurie Halse Anderson and Courtney Summers about rape culture and YA is amazing and will make you cry (that's real). We had a baller guest post from Patricia Park, author of Re Jane, a re-telling of Jane Eyre, about the sexism Charlotte Brontë faced. And I spent too much time downloading/putzing with these bookish iPhone apps.
Check This Box for Other
Our open call for new contributors ended last week and the editorial team is neck-deep in submissions, which are hilarious and heart-breaking and beautiful. Thank you to all 1,600 (!!!!) of you who applied- we'll be notifying the accepted applicants on May 8th. You're all the cat's pajamas.
Books I'm Putting In My Face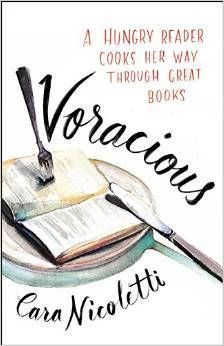 I'm mostly reading your application writing samples this week, if I'm being honest, but I am slowly making my way through Cara Nicoletti's Voracious: A Hungry Reader Cooks Her Way Through Great Books (Little Brown, August 18th). Each chapter focuses on a classic book and ends with a recipe Nicoletti created that was inspired by that book, so it's a great pick for dipping in and out of as time permits. My favorite chapter so far was about fat-shaming in Nancy Drew and it ends with a double chocolate ice cream sundae recipe, so. Yes, please.
That's all for now. Thanks for reading our site. You're my favorite people.
Amanda Nelson,
Managing Editor, Book Riot
____________________
Book Riot Live is coming! Join us for a two-day event full of books, authors, and an all around good time.