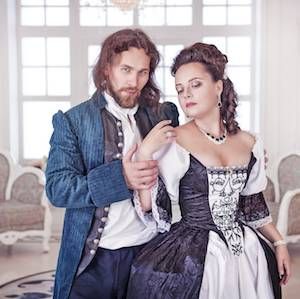 This content contains affiliate links. When you buy through these links, we may earn an affiliate commission.
Gambling, secret societies, piratical beards. Who needs dukes when you can have earls?
There were maybe a couple dozen English, Scottish and Irish dukes in the Regency period, but your local bookstore's romance section will have approximately one zillion. Dukes and duchesses were the highest ranking peers, right below the royal family, so if you want to read about the most powerful man at the ball, unless Prinny, aka the Prince Regent, shows up, a duke's your guy.
Perhaps trying to avoid the crush, some writers have hopped down a couple of peerage rungs to the earl. And why not? There were a lot more earls than dukes in the Regency era (which romance defines more broadly than historians, encompassing the 1780s to 1830s), and they certainly had the power, land, and lifestyle to make great catches.
Plus, in a genre that loves wordplay in its titles, earls offer almost unlimited possibilities. here are a few of my favorites: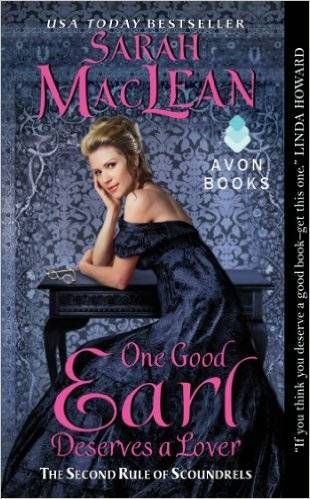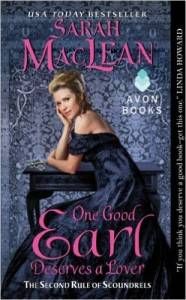 Maclean is the reigning queen of clever titles, and every single title in her Rules of Scoundrels series is hilarious. In One Good Earl Deserves A Lover, Lady Philippa "Pippa" Marbury ventures to the Fallen Angel gambling hall to ask the bookkeeper, who happens to have a reputation as a ladies' man, for lessons in the art of seduction before she's married off. Oh, and he happens to be an earl. A premise that should not have worked, typical of this author, but I loved this book.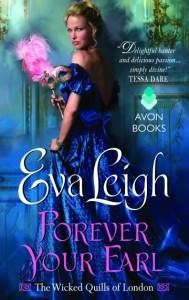 Forever Your Earl is the first book in the Wicked Quills of London series, about a group of women writers. Eleanor Hawke is a thirty-two year old journalist whose gossip column attracts the attention of Daniel, Earl of Ashford, who invites her to accompany him on his exploits. Forever Your Earl is a historical debut for Eva Leigh, known as Zoë Archer, writer of paranormal adventures. I'm so glad she's writing in one of my favorite subgenres now because I loved this one.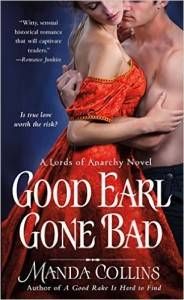 Good Earl Gone Bad gives readers another gender twist on a well known idiom. This is Book 2 in Manda Collins' The Lords of Anarchy series. I'm a sucker for the premise: Jasper Fawley, the Earl of Mainwaring wins the hand of Lady Hermione Upperton in a gambling match. It's Hermione, by the way, who is a member of the driving club for which the series is named. She's framed for murder and she and Jasper work to clear her name.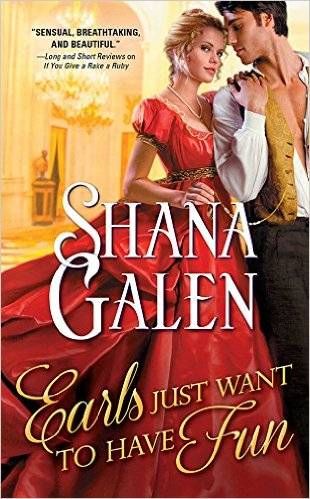 Earls Just Want to Have Fun but Marlowe, gang leader, pickpocket, and rebel of St. Giles, is not it. Maxwell, Lord Dane, agrees to watch over her as a favor to his brother, a Bow Street runner (cop) who thinks Marlowe is a long lost noblewoman. While awaiting her parents' arrival from Scotland, Marlowe learns to enjoy the finer things an earl's household has to offer, like good food, hot baths, and something that rhymes with clock.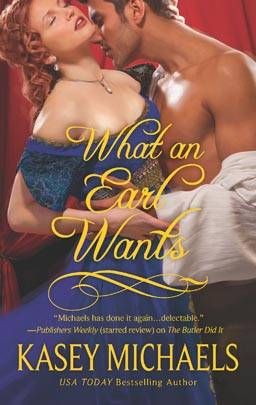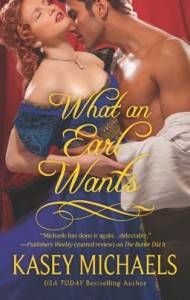 Another romance channeling a girlish pop song, What An Earl Wants (the Redgraves book 1) pits Jessica, widow, go-getter, and manager of a casino, against Gideon Redgrave, the eldest son of the Earl of Saltwood, guardian of her younger half brother. Jessica offers Gideon her body in exchange for contact with her long lost brother, but they both quickly become engulfed in investigating a dangerous secret society (is there any other kind?) that has hurt both of their families.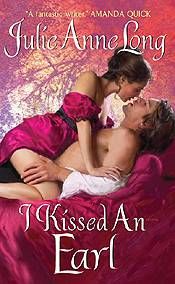 I Kissed An Earl is Book 4 of 11 in Long's terrific Pennyroyal Green series. This one also has the theme of a missing brother. Violet Redmond, a spoiled, wealthy heiress, enlists the help of one Captain Flint, of dubious parentage, who nevertheless has been given the title of Earl by King George IV. Violet thinks he's just the man to help her find her brother who was lost at sea, and who may have turned into the infamous pirate, "Le Chat." Violet can be a bit much to take, but there's stowing away on a pirate ship and a sexy scene involving potato peeling.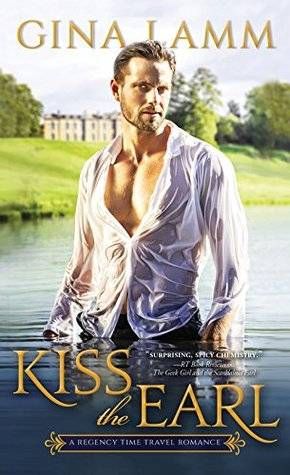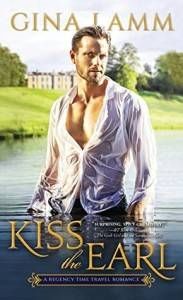 Kiss the Earl is the third installment of Gina Lamm's Geek Girls series. If you're wondering how "geek girls" and Regency earls get together, the answer is, obviously, time travel. In Kiss the Earl, Ella is an artist for the comic Admiral Action. Professionally fulfilled but longing for love, she gets sent back in time by a matchmaker with special powers where she meets Patrick Meadowfair, the Earl of Fairhaven. Hijinks ensue. In this one, not only do we have a play on a common idiom, but an image straight out of 1997 Pride and Prejudice with Colin Firth as Mr. Darcy. I'm not sure how Regency the stubble is, though.
What does it mean that so many of these titles reference female pop songs? We need a poststructuralist feminist to tell us whether this is all less heteronormative than it seems. And on that point, I haven't found any queer earls, or punny titles of books featuring both earls and main characters of color. If you can help me out, I'd love it. And if I missed your favorite earl, let me know that too!