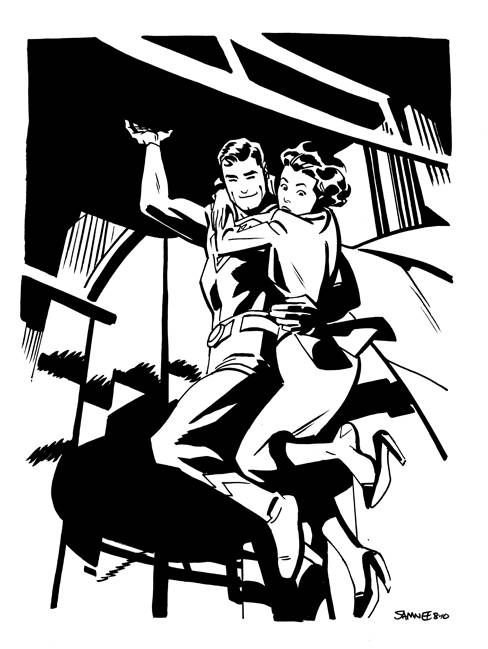 One of my favorite long-standing traditions in superhero comics is the Team-Up. Like the name suggests, two heros (or sometimes, in the ridiculous ones, a hero and a celebrity or historical figure) team up to fight some new and unique threat. The result is a fun and usually silly comic book.
I recently got to thinking about what kind of team-ups would make the best comics. Instead of trying to orchestrate how the Flash and Spider-Man could hang out together, I decided to look outside the panels and page. And that's when it hit me! What if some of my favorite authors teamed up with my favorite comics creators?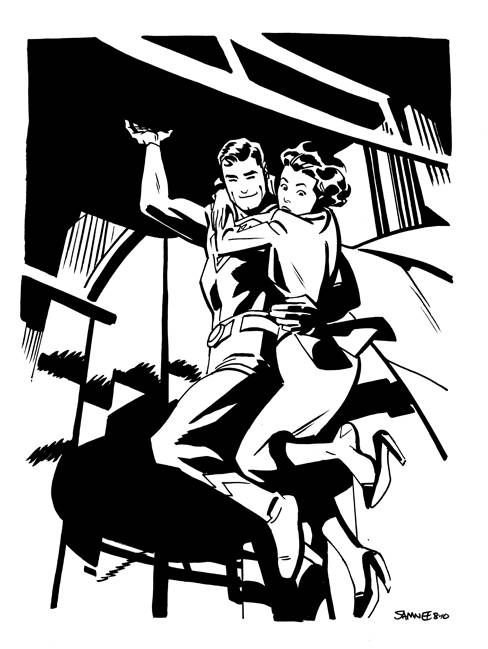 Michael Chabon and Chris Samnee on Action Comics

I'll admit, the comic title is the driving force behind this team up. But sometimes you need particular talents to solve a problem. In case you're not familiar with it,
Action Comics
has been around since 1938, and in its first issue it introduced a fella you may have heard of: Superman.
I've wanted Michael Chabon to write a Superman comic since I read The Amazing Adventures of Kavalier and Clay. He just gets comics, and he's got a fantastic sense of Superman as a character and what he represents. I first fell in love with Chris Samnee's (Daredevil, The Rocketeer) artwork on Thor: The Mighty Avenger (pretty much my favorite comic EVER). He has a classic cartooning style that's beautifully expressive. His work is also full of adventure and comedy and fun–just right for for Supes. Chabon and Samnee would be the perfect team for a young Superman tale set in a timeless, stylized Metropolis.
Mary Roach and Rick Geary
It's a nonfiction match made in heaven… assuming heaven is a state-of-the-art laboratory. Mary Roach (Stiff, Bonk, Gulp) has a great conversational tone to her work that makes the zaniest principles of science not only accessible but fun. Rick Geary (Treasury of XXth Century Murder: The Lindbergh Child, A Treasury of Victorian Murder: The Borden Tragedy) does the same with the streamlined text and cartooning of his historical comics. While they come from two different sides of nonfiction, I think the two of them would do a bang up job covering something like the Manhattan Project, adding both scientific and historical context to what's already an intriguing story.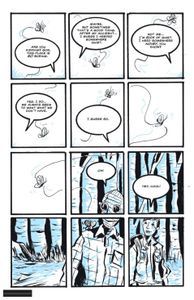 Charles Yu and Jeff Lemire
What I love about both Charles Yu (How to Live Safely in a Science Fictional Universe) and Jeff Lemire (Essex County, Sweet Tooth) is the way they wonderfully capture those quiet moments wrought with emotion: there's a sadness and longing in their work that feels so honest and true. Both of them also have a knack for sprinkling in just the right amount of weird supernatural elements or a sci-fi twist that makes me think of the best Twilight Zone episodes.
Lemire has worked both as a comic writer and artist, usually drawing his own work, so he'd be a fantastic creative partner for someone outside the comics world. And I've always wanted to see what a quicker graphic novel or limited comic series by Yu would look like. Vertigo would be the perfect publisher to bring these two together on a what would turn out to be an intriguing and fascinating project.
Nick Harkaway and Kieron Gillen
Look, I don't really have a solid reason for this team-up other than OMG IT WOULD BE SO AWESOME! Nick Harkaway (The Gone-Away World, Angelmaker) and Kieron Gillen (Phonogram, Uncanny X-Men, Young Avengers) are two of my favorite writers. Basically, I will pick up anything their names are on, regardless of what it's about, because I know I'll find something in there that will be fantastic. The two of them on a project together would be like my comic book and book-book worlds colliding in a brilliantly awesome explosion that would make me giggle with fangirl glee.
How about you, Rioters? What authors would you like to see comics from?