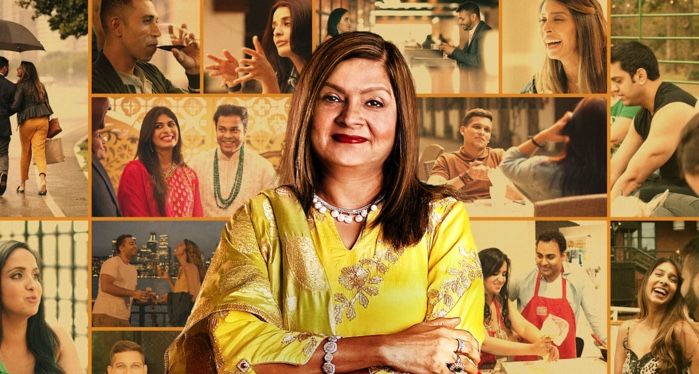 Lists
Let Us Do The Matchmaking: Pairing INDIAN MATCHMAKING Characters With Romance Novels
This content contains affiliate links. When you buy through these links, we may earn an affiliate commission.
When the famous Indian Matchmaking docu-series was released on Netflix, everyone first gave a little gasp, 'Sima aunty is doing what now?' And then everyone found themselves entwined in the story of the eight people who were trying to get some help in navigating modern love. Sides were picked, favorites were chosen, and before you knew it, you had watched all eight of the episodes and forgotten about the chicken in the Instant Pot.
I was one of the above. Coming from a culture where outsourcing one's search for compatibility to parents, relatives, and sometimes outsiders is norm, I approached this series with trepidation. But as I started watching the show, I unclenched. Really, who is anyone to comment on how someone finds someone to care about, as long as it's consensual and not breaking any rules?
It wouldn't be me, though, if I was not compiling book lists in my head while watching TV. I got to thinking what romance book would each of the cast members would star in, Sima excluded. Here are my thoughts in no particular order.
---
Looking for more lists with your favorite TV characters? Try this list for characters from New Girl and this one if you are heartbroken over Schitt's Creek ending.