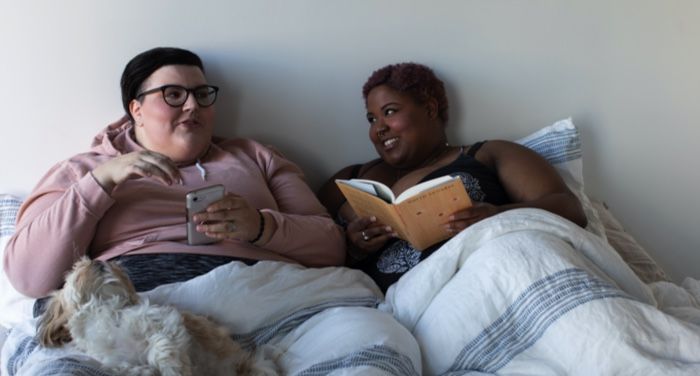 LGBTQ
Amazing Queer Nonfiction You've Never Heard Of
This content contains affiliate links. When you buy through these links, we may earn an affiliate commission.
There is so much queer lit coming out all the time these days that it's possible to only read buzzy queer books and still have a massively long TBR. I am absolutely thrilled that queer books are getting more and more attention, and that so many people are reading queer memoirs, essay collections, history books, and more. But if you only read the most popular books — no matter how brilliant they are — you're missing out. There are dozens and dozens of lesser-known queer books that are just as good. Many of them are put out by small indie presses that don't have the marketing budgets that big presses do. I am only one person, and I don't have the clout of a marketing department, but I will take every chance I get to shout about under-the-radar queer books. If I have a purpose on the internet, it's this. I love all of these hidden gems so, so much!
All of these books, at the time of writing, have fewer than 100 ratings on Goodreads. Goodreads ratings aren't everything, but they can give you a sense of how widely known a book is. For comparison: In the Dream House by Carmen Maria Machado has 70,000 ratings, Here for It by R. Eric Thomas has 9,000, and The Fact of a Body by Alex Marzano-Lesnevich has 19,000. These are some of my favorite nonfiction books from the last five years, but they only the beginning. There is so much more to discover!
This list is just a taste of the wide and wonderful world of queer nonfiction. I hope you'll give some of these books a read, and that the next time you come across a book that only has 12 or 26 or 41 ratings on Goodreads, you'll give it a chance anyway.
---
Looking for more queer nonfiction? You might be interested in these informative and delightful queer nonfiction comics, these nonfiction books that challenge mainstream queer narratives, or some of these queer memoirs.