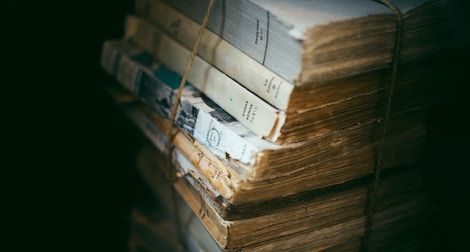 Classics
A LES MISERABLES Reading List for All Ages
This content contains affiliate links. When you buy through these links, we may earn an affiliate commission.
In the fan worlds of Deadheads, RENTheads, and Hamilheads, if I were going to be classified as a something head, I would be a Lesmishead. It doesn't sound awesome, but still seems like an appropriate moniker for a Les Miserables superfan. I've watched the musical whenever possible, memorized the Original French Concept Album, and have major opinions about the casting of Russell Crowe as Javert in the 2012 film version of the musical.
Very briefly, Les Miserables is the story of French convict Jean Valjean. Valjean breaks his parole, is pursued by police inspector Javert, adopts a little girl, and eventually finds himself involved in the student uprising of 1832 in Paris. It is a story that takes place over multiple generations with many characters. They explore the relationships between good and evil and forgiveness versus obsessive punishment. There are love stories, political commentaries, songs, and history all in one large novel.
After obsessing over the musical for much of my middle school and high school years, I read the almost–1,500 page novel by Victor Hugo when I was in college. Other Lesmisheads will probably want to storm the barricade after hearing the following advice, but I have some tips if you are intimidated by a book that makes Moby Dick look like a quick read. First of all, you can skim the first 200 pages about the Bishop of Digne. He is a great guy, but does not add much to the plot. If it is your first read through, you can also skip much of the chapters on the Battle of Waterloo. I also recommend either buying the book in two or three volumes or cutting the massive paperback in smaller sections. It is much easier to read three smaller books, than one massive tome.
Whether you love the novel, the musical, or the many movie versions, here is a Les Miserables reading list to further your love for Les Miz.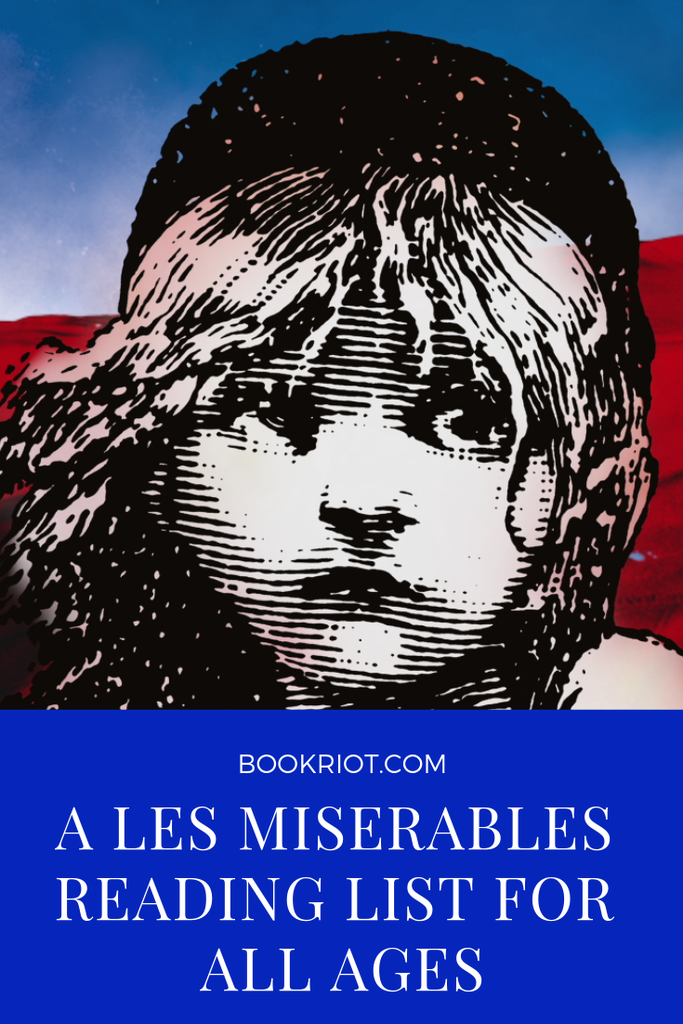 A Les Miserables Reading List
The title of this book could not be more literal. In this book, Berh writes about everything Les Miserables. The book begins with a history of the novel itself and then delves into the development and creation of the musical. Many photos from the stage show, interviews, and a full libretto are included.
This is a YA novel about Eponine, the tragic street urchin who loves a man she cannot have. As a child, Eponine remembers the day the angelic Cosette came into her family's life and worked as a servant in their inn. She also remembers how her parents taught her to hate Cosette while instilling in her a life of crime and vice. When Eponine and Cosette have a chance meeting many years later, Eponine must decide whether she can salvage the relationship. Fletcher fleshes out many characters from the novel, including Eponine's siblings Azelma and Gavroche, and provides a back story for a beloved, tragic heroine.
Manga Classics: Les Miserables by Stacy King, SunNeko Lee, and Crystal S. Chan, based on the novel by Victor Hugo
Victor Hugo's story rewritten as a Manga Classic. Beautiful artwork against impressive backgrounds tell this beloved story in a new way. This is an excellent alternative for those who love graphic novels or who wish to read the story in a shorter period of time. I found myself playing music from the musical while reading this one and it greatly enhanced the reading experience.
This little board book tells the story of Les Miserables using adorable needle felted figures. In only twelve words, the creators of this book manage to introduce the characters and major plot points to the smallest Lesmisheads.
This is a book about a book. David Bellos writes about how Victor Hugo managed to write an epic novel amidst political turmoil, revolutions, and even exile. Reading about writing a book before computers and even typewriters were invented is fascinating. Add to this the fact that Hugo lived on an island away from his editors and publishers and it makes you realize how miraculous it is that this novel was ever completed. Bellos also spends time discussing why people should continue to read this novel and how Hugo's social and moral ideas are still relevant today.
Before tackling Les Miserables, build your reading stamina with another book over 500 pages from this list entitled 50 Must-read Books of More than 500 pages. Skip the novel entirely and tune into a new adaptation of the novel on PBS on April 14.