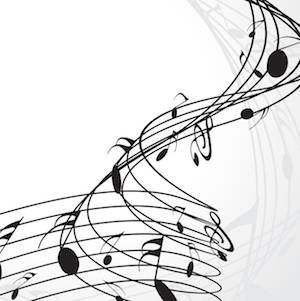 Since I missed his birthday, I thought it fitting that I talk about Leonard Bernstein on the anniversary of his death, which occurred on October 14, 1990.
Leonard Bernstein was a consummate composer, conductor, and all around scholar. Exhibiting musical genius very early in his life, he went on to be a recognizable figure in both the public and academic world, publishing several books, appearing on television, and maintaining several reputable positions in the classical music world, including Tanglewood Music Center and the New York Philharmonic. When I was first introduced to the narrator's text of his Kaddish, Symphony No. 3, which he wrote in 1963, I knew I needed to know more about this man. Sure, I had grown up in a household in which I knew all the words to West Side Story before I could do long division, and the name Leonard Bernstein was never unfamiliar to me. But I hadn't really taken the time outside of music history class to learn more about Bernstein the man. With extensive exposure to his music in the past few years, I really wanted to know about this man who used music to both express his joy and exorcise his demons, to look into his own soul and to touch ours.
So I went after his books.
Bernstein had a lot to say.
In The Unanswered Question, Bernstein presents six essays that he originally produced as lectures at Harvard University, which were also filmed for television and recorded for production on LP. His way with words, and obvious charisma in front of a camera, as well as his talent not just as a musician but as an educator, make these lectures in any format both compelling and informative. In addition to the revised text of his lectures in the publication, the Harvard University Press publication also includes musical scores to assist in understanding some of Bernstein's points, as well as photos taken during his time in Boston, featuring rehearsals with the Symphony and the presenter himself addressing his fascinated public.
Ten years before, when his distinctive white and silver coif was still almost completely dark, he published The Infinite Variety of Music, a collection of essays, transcribed lectures, and discourses on music theory and history and Bernstein's personal reflections. These include scripts from lectures that were aired on television; not only was The Unanswered Question a national event, but several other collections, including a look into modern music and a "Young People's Concerts" series (also produced in written format), went out to American homes as well.
And ten years before that, Bernstein began to write the components of what he would compile into The Joy of Music, first published in 1959. These included essays and telescripts about topics ranging from Beethoven to contemporary issues in musical performance. Photos, drawings, and music scores add to an interesting narrative in each chapter, all of which he links together in the endeavor to prove that "music appreciation doesn't have to be a racket," as long as the discourse can bring forth not just the idea and mathematics of the music, but the love and passion that goes along with hearing and performing it.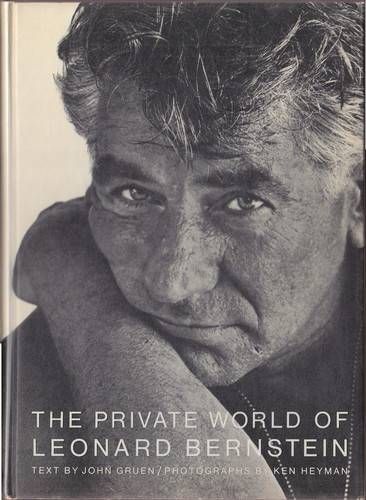 If reading Bernstein's words aren't enough to get into your psyche, there are so many routes to learning more about the man. My favorite is The Private World of Leonard Bernstein, the 1968 photojournalism epic exploring the man at home (both house and symphony hall alike), filled with photos of Lenny and his family, friends, and compatriots. A wonderfully accessible look into his early life can be found in Music Was It: Young Leonard Bernstein, which was published only a few years ago. If that's still not enough, check out the recently published collection of his letters, which he wrote just as frequently to people in his inner circle as he did to people he encountered in the artistic world.
Bernstein might not be the be-all and end-all of twentieth century music, either in discourse or performance, but hey, he's definitely my favorite.
Save