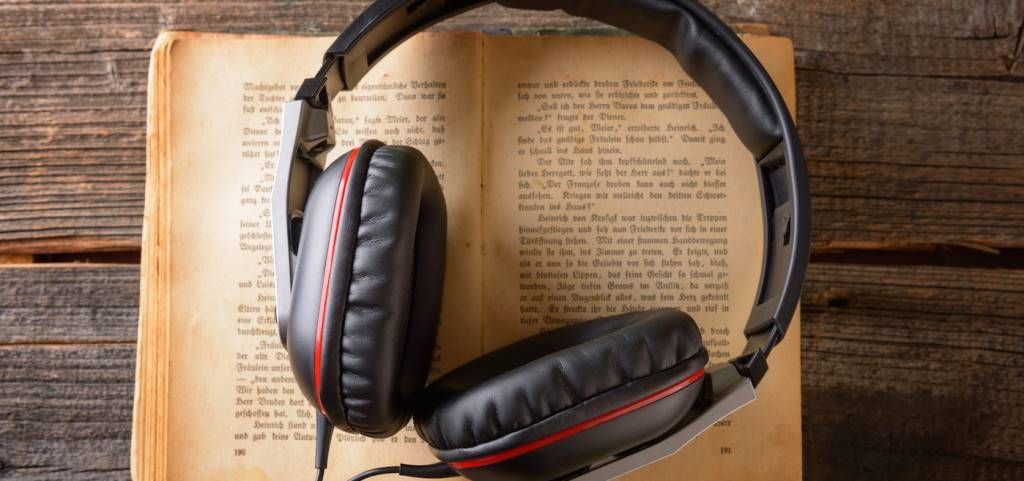 Audiobooks
Lending Audible Books with an Old Smartphone
I love sharing books because I feel closer to people when we've read the same books. Printed books are great because you can lend them out. (Of course, it's a bummer when they don't come back, but that's how you learn who's trustworthy.) One huge downside to audiobooks is they can't be shared. That is, until now. I believe I've figured out a way that is legal.
Last year I got a new iPhone, and instead of trading in the old one, I kept it. Even though it doesn't work as a phone, it does work like an iPod touch, meaning the Audible.com app works with Wi-Fi. I took my old iPhone, erased everything, reinstalled the iOS, and installed just one app, Audible.com. Then I shut off all the personalized configurations. I wished Apple would let me delete its apps, so it only had the one icon (Audible), but all the Apple icons have to stay. After I was done, I loaned my old iPhone out like a book. Although it wasn't quite the same, I could download any of my 1208 Audible books to it.
I believe this is legal because the Audible's help site says:
Your Audible audiobooks can be downloaded on up to four computers (Macintosh or Windows) and up to three Audible-ready MP3 devices. The Audible mobile app can be downloaded on a total of ten devices at once.
Note: If you attempt to activate an 11th device with the mobile app, the oldest activated device will be replaced.
So the next time you buy a new phone and they offer trade-in money, consider keeping it. I've known people who give their old phones to their children and grandchildren so they don't have to let them play with their new phone. I'm extending the idea to friends. And like a hardback book, audiobooks become lendable.
Audible has a feature called "Send a Book" but it's really not a lending feature. It's more of a get-your-friend to try Audible sales gimmick. So far I've only lent my old iPhone to friends with Audible accounts. My method might sell more books for Audible if I lent my old phone to new users. They would see how convenient and wonderful using audiobooks are on smartphones.
What's really needed is a function on the Audible.com app to actually lend books. I'd expect lending to work like lending a hardback. The book would disappear from my library while a friend is listening to it. Audible should let us register friends to our account. Then allow us to lend books for a specific time period. 30-60 days would be good. This would even be better than lending hardbacks because our books would automatically return home.
Of course, Audible would probably set a friend limit. That could cause some personal complications. Can you imagine telling a close friend that your ten Audible friends slots are already filled?
Old smartphones have the limitation of not running the latest version of the operating system or even running the latest version of the Audible.com app. It's not a perfect solution for lending audiobooks. I'd rather get trade-in money and be rid of old gadgets. But the iPhone 4 is worth $6 on the open market. Turning it into a book loaner gadget extended its meaningful life just a bit longer.
If you haven't upgraded your phone lately, consider buying an iPhone touch, new or used, or an unlocked Android phone, new or used, for an Audible loaner device.
The only problem I've found with sharing my Audible books by lending my old phone is when I ask Alexa to play my book. She will start playing the last book played, so sometimes she starts what my friend is listening to. To solve that, I just take out my phone and start my book for one second, and then ask Alexa to play my book.
One last FYI. When resetting an old iPhone 4 that can't run the latest iOS, it will ask you for your Activation code (sent to your new phone). There's no entry box for the 6-digit code. It took me a while, but you add those 6-digits to the end of your password.