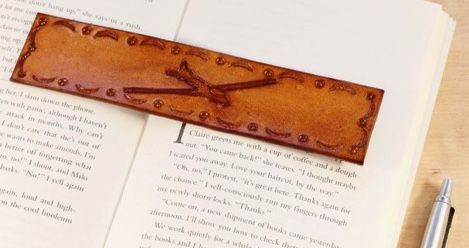 45 Leather Bookmarks for True Bookworms
Some people like the smell of fresh coffee in the morning. Some people are fans of petrichor, the smell of rain after a long dry spell. And then there are those of us who crave the rich earthy scent of leather-bound books in a small second-hand bookstore, filled with the mixture of nostalgia and escapism.
Sadly, this happy place is becoming harder to find. It was only last week an old favourite of mine closed its doors forever. As a final farewell, they gifted each of their long-term patrons with a single leather bookmark. A small sweet gesture, a reminder of their happy place. I missed the opportunity (I now live interstate) but I understood the sentiment. The touch and the light-smell of a leather bookmark are enough to trigger the memory.
You know exactly the sensation I'm talking about. Fortunately for us both, so do many others. In fact, I found many leather bookmarks on offer. For the sake of our sentimental souls, here my favourites from Etsy (because the best sentimental bookmarks are always handmade).
Anniversary Gifts: 3rd Anniversary is Leather
Traditionally speaking, the third anniversary of a married couple is associated with leather – a sign of the couple realising the durability of their relationship. What sweeter way could you celebrate any 3rd anniversary than with a leather bookmark to mark the place?
1. I love this one, saying: "We're only three chapters in, but I love where this story is going", $18 from Love That Leather.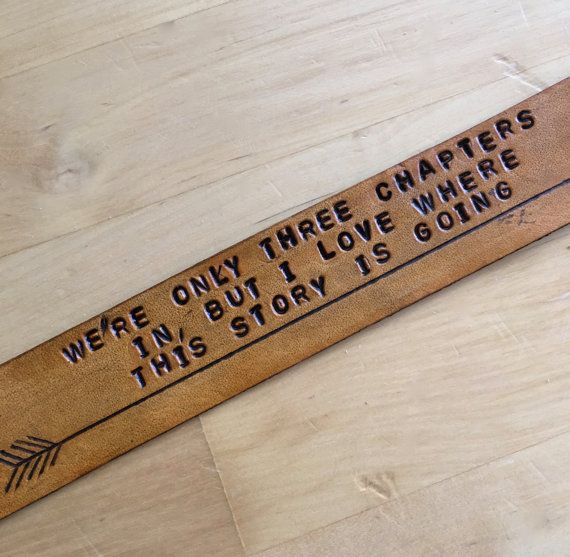 2. Honesty compels me to tell you about this slightly more appropriate bookmark. At least for my marriage, $17 from Love That Leather.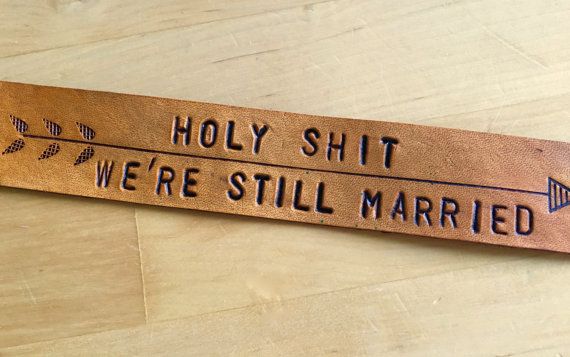 Most crafters on Etsy will personalise your bookmark in whatever way you desire; names, dates, symbols. The quotes above are sweet for the moment but if you are looking for something more personal for you, read on. We have plenty more to share:
Leather Bookmarks for travel journals
3. Glider Bookmark, $21.47 from Tina's Leather Crafts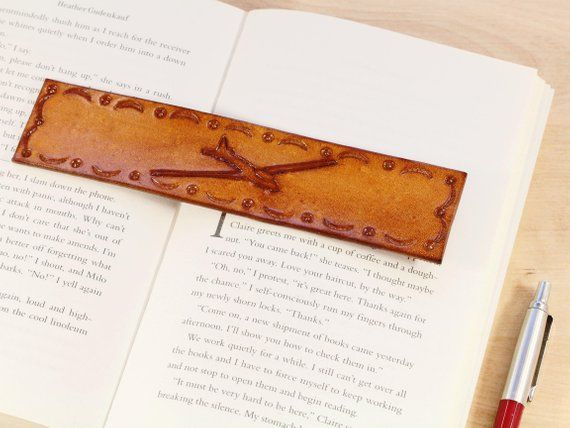 4. Vintage Fort Lauderdale, Florida, $12 from Vintage Honey Bunny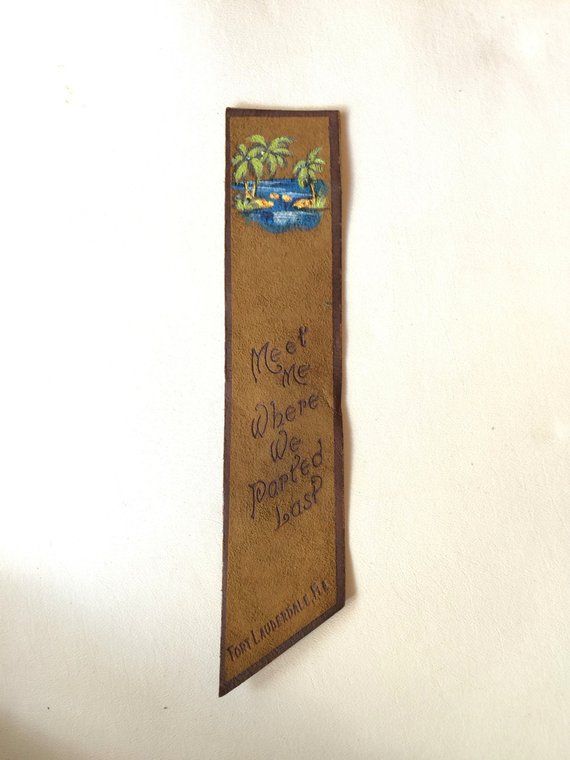 5. Hand-painted Race Point Lighthouse (Provincetown, Massachusetts), $38 from Pohakanten Journals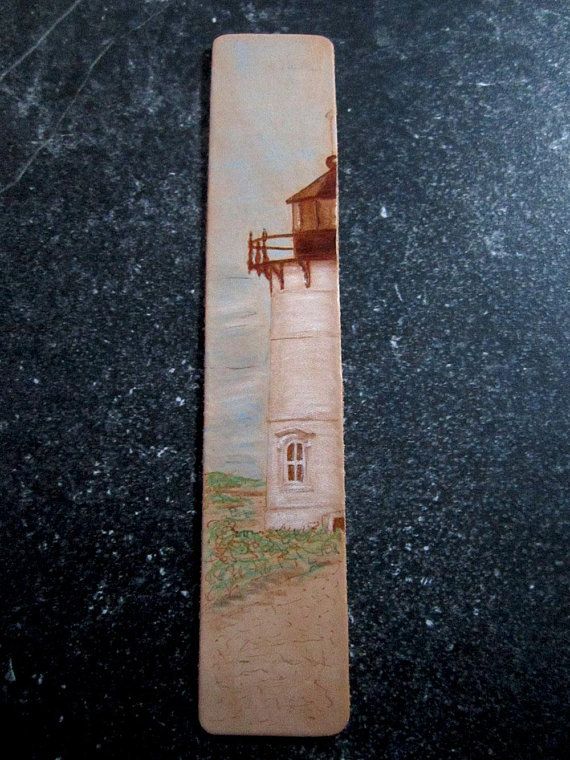 6. African hand-painted leather bookmark with three giraffes at sunset, $10 from Nyumbani Afro Art
7. Customise the perfect travel bookmark with your own personal latitude and longtitude coordinates, for $10 from Lodgepole Leather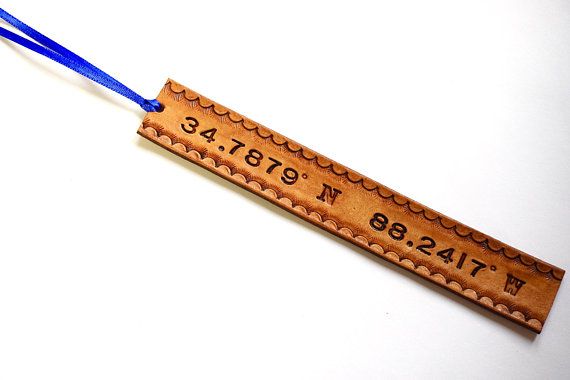 Leather Bookmarks with artistic flair
8. Custom Leather Bookmark with Wild Flower design, $16.50 from Belles Hearts and Crafts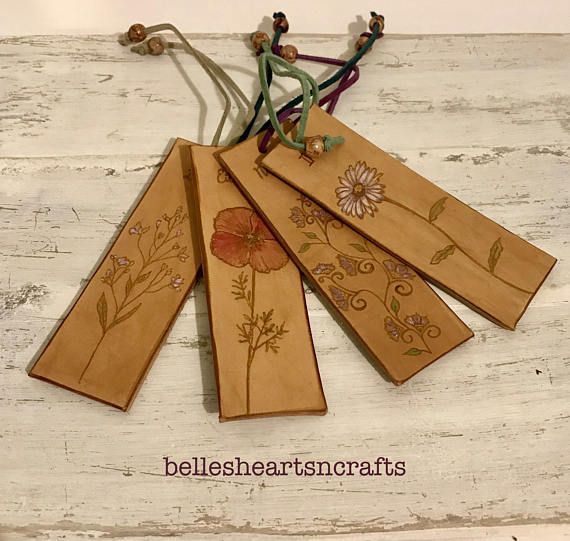 9. Art Nouveau leather bookmark of Woman with Tree Blossoms, $7 from Raven King Crafts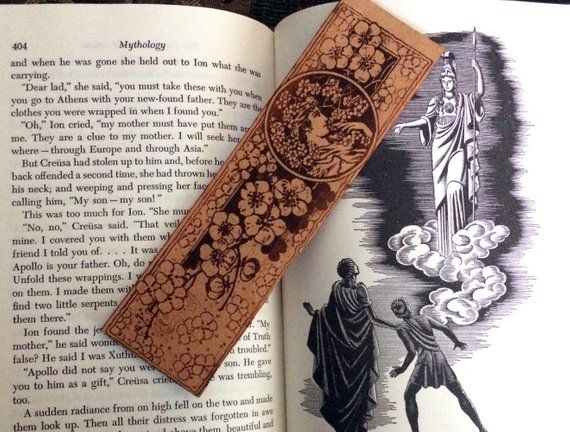 10. With real pressed flowers, $11 from White Flowers Design
11. Pre-Raphaelite woman carved and painted, $29.83 from Margaery Cuir
12. Leather bookmark with painted flowers, $22 from By Adeline
13. Geometric Whale Design, $22 also from By Adeline
The Best literary quotes on leather
14. Never Judge A Book By Its Movie, $11.49 from Sweet Pea by Jess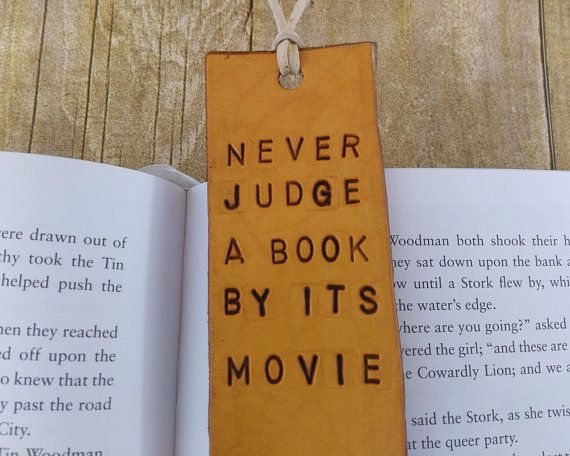 15. A Cup of Tea Large Enough… (C.S. Lewis), $30 from Mesa Dreams
16. Winnie-the-Pooh wants to do it all over again, $26 from Anise Leather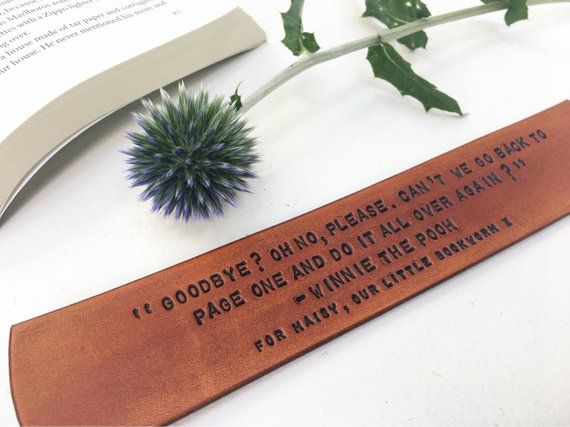 17. Wise words from Josh Jameson, $15 from Etchey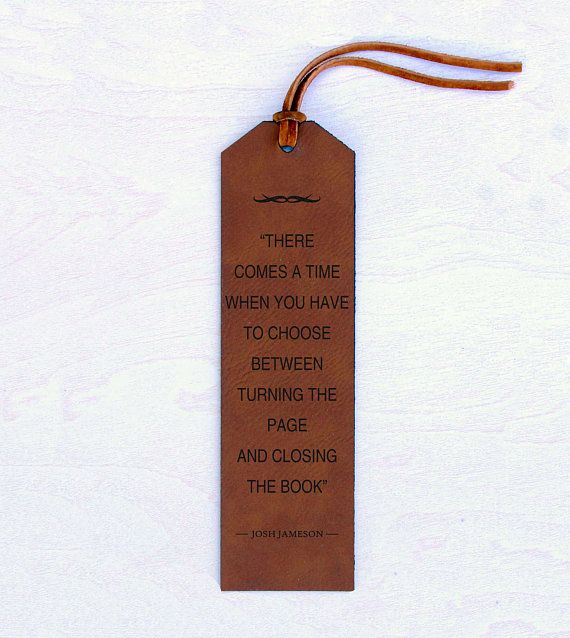 Recycling books into bookmarks
Sometimes even the most loved books cannot be saved; they find their "second-hand love" in other ways. The Gilded Lion Books offers many leather bookmarks on Etsy, created from a variety of damaged books.
18. The Maltese Falcon by Dashiell Hammett, $22 from The Gilded Lion Books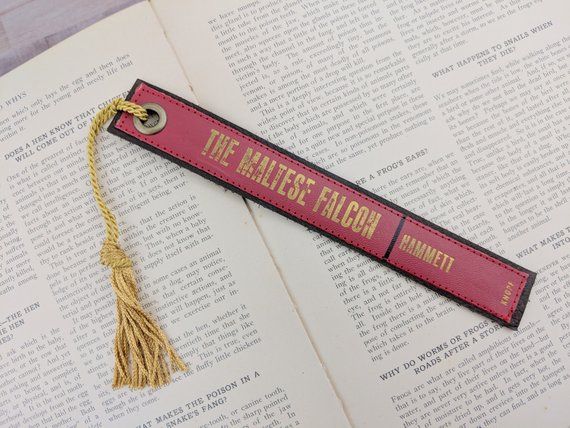 19. Junior Classics: 8 Stories from History, as a leather bookmark for $20 from The Gilded Lion Books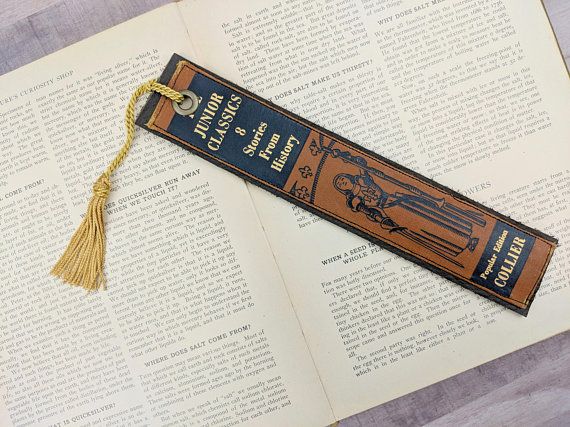 20. Allegiant by Veronica Roth, as a leather bookmark for $20 from the Gilded Lion Books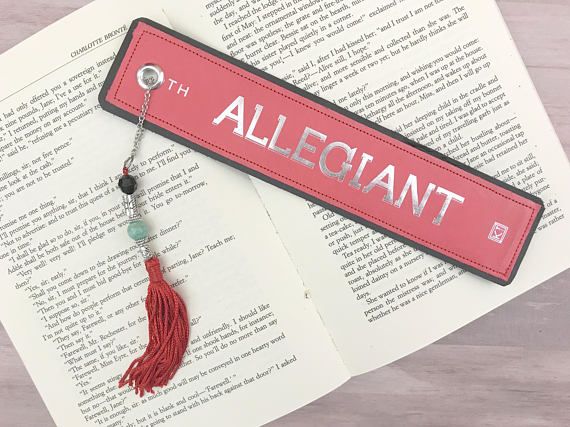 21. Spider-Man: The Venom Factor by Diane Duane, as a leather bookmark for $20 from the Gilded Lion Books
For Science/Book Geeks
22. Coffee Molecule, $11.13 from Chesire Dreams
23. Constellation of Polaris and Ursa Minor (Northern Star and Little Dipper), $20.94 from Wolf Path Studio
24. Laser-cut of the Gemini Constellation, $15.61 from Chris Os Creations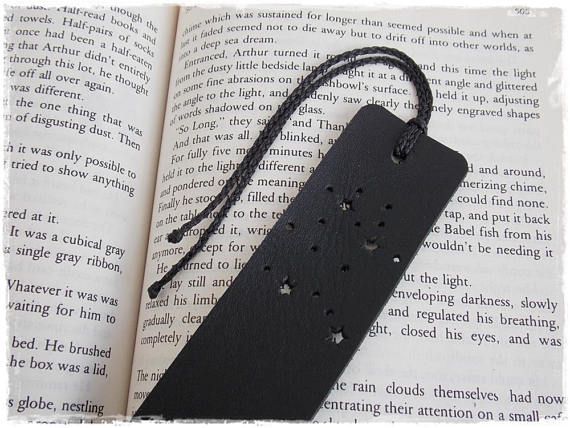 For your favourite fandoms
25. Harry Potter: The Boy Who Vanishes, $3 from Kiki's Mermaid Shop
26. Hogwarts will always be there to welcome you home, $18 from Leather Goods Shop Co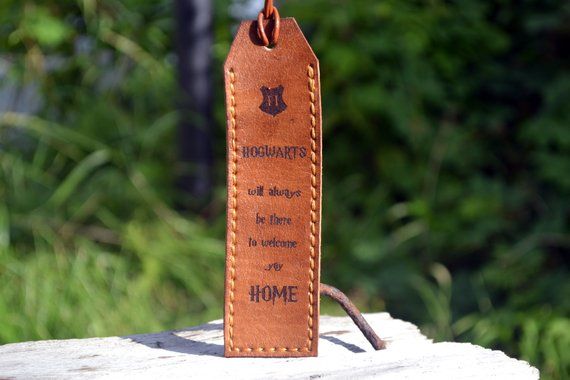 27. Star Wars Fans, $16 from Leather Works by Willow
28. May Gibb's Gumnut Babies, $6 from Cpephemera
29. Biohazard leather bookmark, $15.08 from Chris Os Creations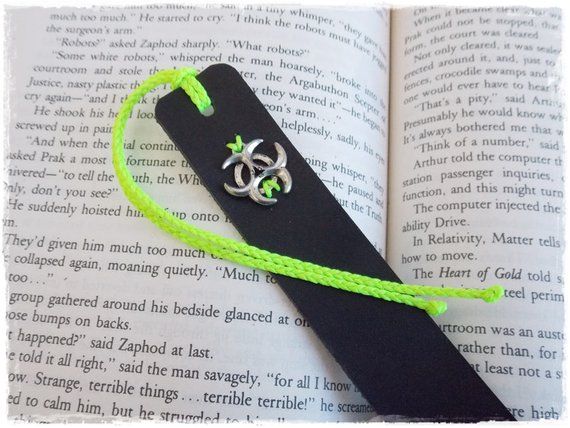 30. The Bat-Bookmark, $11.37 from Bless for You
31. Game of Thrones: House of Stark, $19 from Globerina Design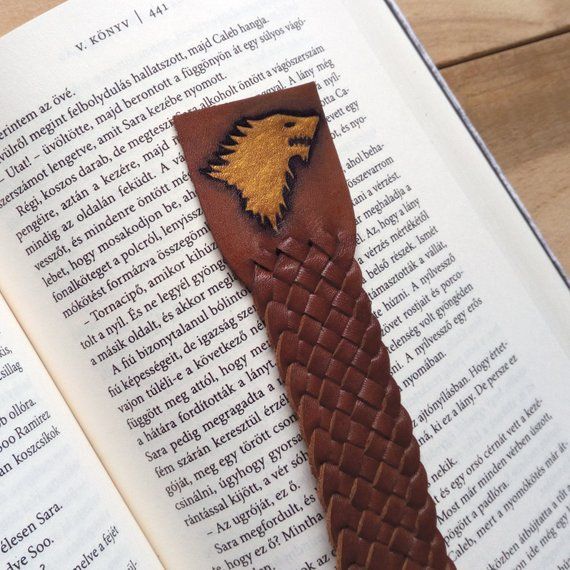 32. Wilbur the Pig (from Charlotte's Web by E.B. White), $9.82 from Raven King Crafts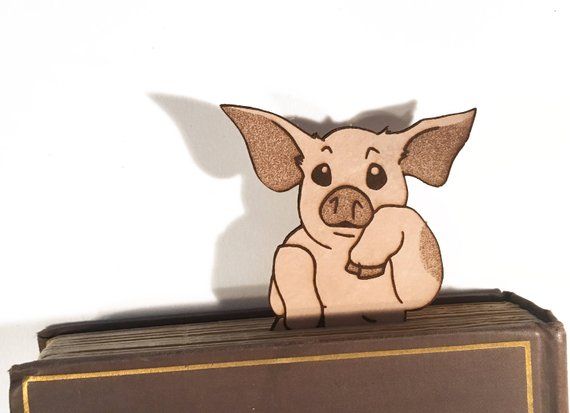 33. Squish a mouse for Hitchhiker's Guide to the Galaxy by Douglas Adams, $7 also from Raven King Crafts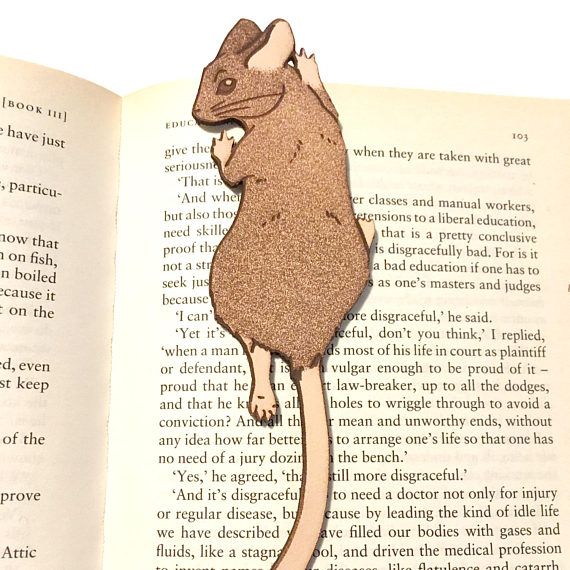 History Inspired leather bookmarks
34. Historical Images of Women, $9.82 from Raven King Crafts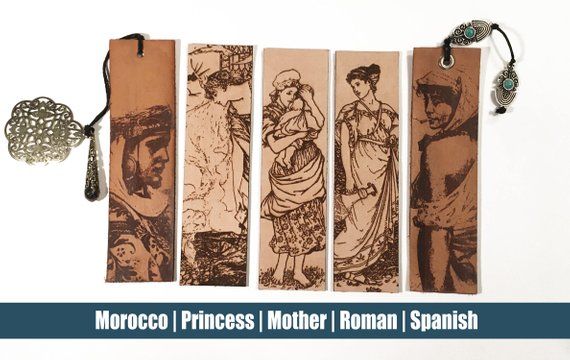 35. Knights and Shields, $7 from Raven King Crafts
36. Divine your own truth with the "Feather of Ma'at", a hand-carved feather, $14.95 from Elysian Workshop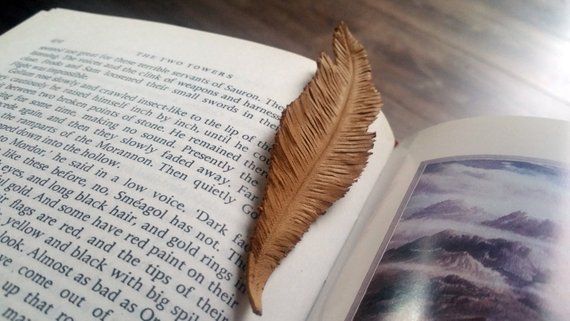 37. Aged leather bookmark with custom symbols, from $16 from Saber Shores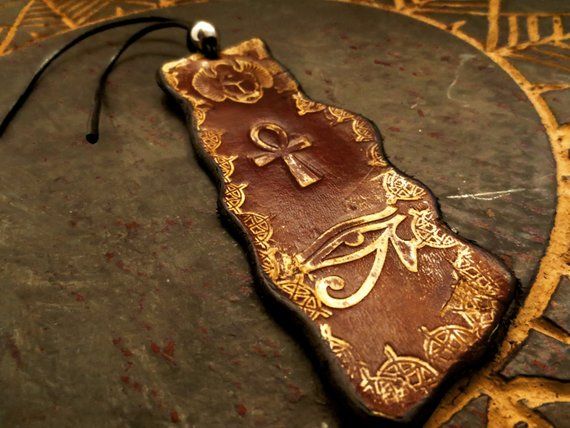 Perfect leather bookmarks for book rioters
This last group I save for all Book Rioters, writers and followers. Each of these bookmarks captures the essence of what it is to write for Book Riot, and to read with you. Thanks to YOU, I read every book with new eyes. Every time I pause and mark the page, I am thinking of this community and what you have brought to the world of reading.
38. "So many books. So little time", $29 Fine Gifts Engraving
39. "Treat yourself to a little literary therapy" (Nadine Cortez), $15 from Etchey
40. "Keep Calm and Read a Book", $9 from ZAHRT
41. "Where I fell asleep", $11.49 from Sweet Pea by Jess
42. Simply Red leather bookmark, $11.96 from Stone Hill Shop
43. Anything from the Book Bitch range, starting at $12 from Espacio Handmade
44. Sea Otter Leather Charm Bookmark (when you just need a cute reminder to read), $17 from Vanca Craft
45. And for when you simply have no more foxes to give, $7 from Rave King Crafts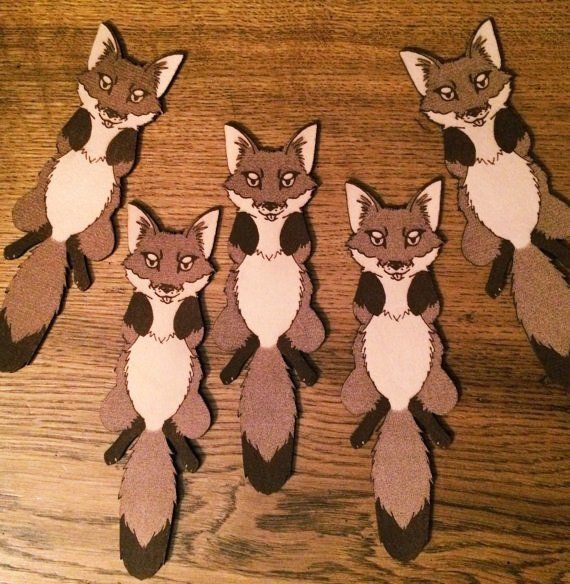 Enjoy!