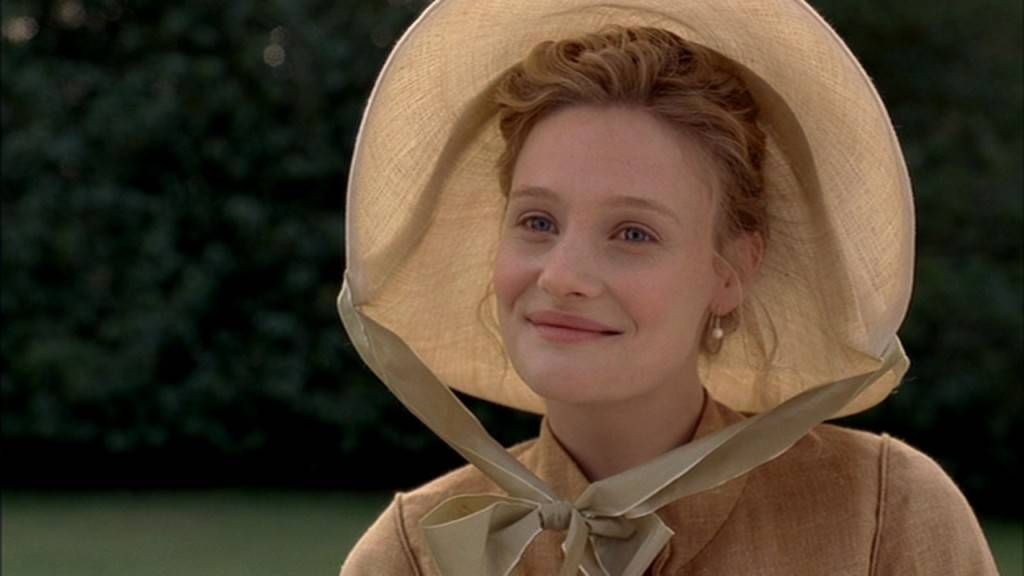 Classics
Learning to Be A Little More Like Emma Woodhouse
As an admittedly bookish woman, I know I'm not the first to identify with Pride & Prejudice's Elizabeth Bennet, and in rereading and rewatching the book and film(s), I felt confident in my similarities to Lizzie.
An introspective nature? Check.
A tendency to be blunt? Check.
Often-awkward interactions with men? Check.
A love for books and learning? Check and check.
Lizzie Bennet and I were obviously kindred souls, and I didn't really question that over the years. I was set for life with a character who stayed true to herself and still had a happy ending. But in 2009, I encountered another Jane Austen-penned woman who has turned out to be much closer to my personality in my 20s than Lizzie, and whose philosophy towards happiness is something I'm trying to adopt these days.
Emma Woodhouse is not as popular a figure as Elizabeth Bennet: indeed, even Austen herself talks about Emma as "a heroine whom no one but myself will much like." It might be hard to see why that's the case, when Emma is such a bubbly and outgoing young woman. Society tends to smile upon women like her, and the novel seems to illustrate that point directly.
She is born to a father who, while often frightened for her and her sister's safety, loves her dearly. Emma's life is a comfortable one. The people of the town like her, and she genuinely enjoys interacting with them, sometimes even engineering situations to ensure that she gets the chance to befriend specific people.
But Emma is as much a negative influence on events in the novel as she is a positive one, and it's how she comes to that realization that drives the story forward. Her friendship with Harriet Smith only really becomes a friendship once Emma eases back from trying to guide Harriet towards choices that Emma approves of. Her relationship with George Knightley is displayed in each stage from friendship to romantic love, and it's Emma's maturity that helps her to recognize Knightley's love for her before it's too late to reciprocate. Her interactions with the people around her changes from blissful ignorance of their true circumstances and feelings to understanding and acceptance of her place in their lives, which is certainly not as all-encompassing as she originally thought.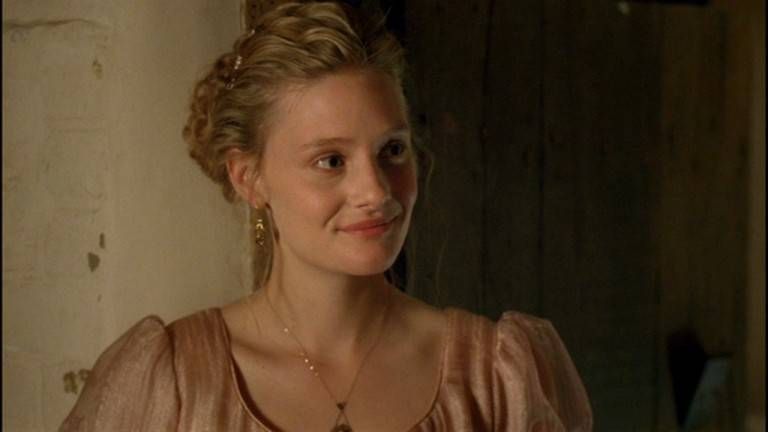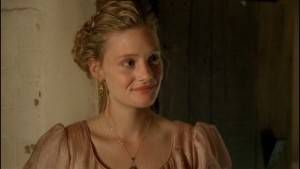 The 2009 BBC miniseries is what I consider my first real experience of Emma, as I hadn't succeeded in finishing the whole book when I was a kid. Romola Garai brought a wide spectrum of emotions to the character, and I started to see why Austen liked her Emma so much. While all of her novels touch on growing past one's initial impressions or beliefs, it's Emma who hits rock bottom, with almost every character in the novel either calling her out on her insensitivity or avoiding her.
Emma struggles with the realization that she can't control everything in her life, or the people with whom she interacts and whom she loves. She comes face-to-face with her own financial and social privilege, and the distance it's created between the real world and her awareness of it. Her certainty that she's doing the right thing isn't enough to guarantee anything, and she learns to find happiness even when things don't work out the way she'd like them.
While I'll likely never be as outgoing and social as Emma, I have found it helpful to try and be as resilient as her. It's a resilience made of sheer confidence in her future happiness, of determination to make her life what she wants it to be, even if she isn't able to ensure happiness for everyone else. (Not that that really stops her from trying a little.)
Emma insists that "you must be the best judge of your own happiness," a piece of advice that is harder to keep in mind than one might think. So I try to find my happiness in small things, and readjust my ideal of what happiness means. I try to find joy in accomplishing something off my to-do list, even if it's not all the things I wanted to do that day. Emma's world is small, and mine is too, so I try to make it so that each corner is as cheerful as I can make it.
I'm not often successful, I must admit, so like Emma, I've found it infinitely better to try and ask for help as well. I have managed to surround myself with friends who are smarter, kinder, and more understanding than I am, and I learn from them, as Emma does from Knightley, Harriet, and Jane Fairfax. It's not an easy task, but if Emma Woodhouse can press on, well, dear reader: so can I, and so can you.