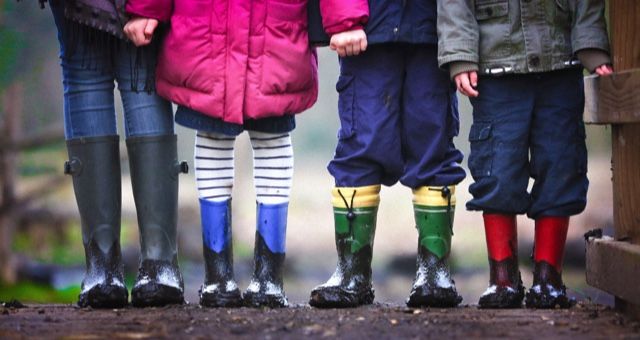 Children's
5 Things I Learned Leading a Kids' Book Group
This content contains affiliate links. When you buy through these links, we may earn an affiliate commission.
My 12-year-old is a Reader. (He's averaged ten hours a day this summer, ploughing through The Ranger's Apprentice series, revisiting his Roald Dahl collection, and deep diving into his favorite Harry Potters.) One of his activity groups had other kids who loved to read just as much, and they would all talk about books after class. Upon witnessing this rare and precious phenomenon, one of the parents had a brain-wave—would the kids like to do a book club? And would I lead it? They said yes, and so did I.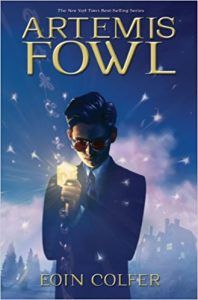 The kids conducted a poll over Google Docs, and decided to read Artemis Fowl, Eoin Colfer's novel about a 12-year-old criminal mastermind who plots to replenish his fortune by kidnapping a fairy and holding her to ransom. Well, I wished they'd chosen a book about a hard-working preteen who listened to his mom, liked homework, and was into personal hygiene, but that's a character way too unrealistic for fiction, I guess; Artemis Fowl it was. I read the book, read it again, and then prepared a list of questions for the group.
Allergies were checked and snacks were prepped, and then five 12-year-olds (two girls and three boys) walked into my house, bearing battered (and, in one case, water-swollen) copies of their books. One kid had read the book four years ago, but was confident he remembered it (he didn't quite). The kids were full of energy and keen to talk, and at the end of the hour-long session, I had learned a few things about running a book group for children.
1. Prepare for frequent, irrelevant digressions.
In the first 15 minutes, we had covered swim team, the Red Sox, Bee Movie, fraternal versus identical twins, and more—none of which had the remotest connection to the book. My paper with the questions helped immensely to bring some structure to the group—it served as a physical reminder that there were more questions to answer, and the kids could thus be drawn back to the discussion. Planning a strict linear outline for such a discussion is doomed to failure.
2. Some digressions veer off into the too-personal category, but for the most part, digressions are okay.
Kids are still figuring out themselves and their place in the world, and learning about other people's preferences is important to build their self-awareness and empathy. You also get amazing insights into how they think—one boy said that Artemis Fowl was strong as male brains have testosterone that makes strong neurons. I cannot make this stuff up.
3. This observation seems obvious in hindsight: the aspects of the book that appeal to 12-year-olds are often not things an adult reader appreciates.
The farting kleptomaniac dwarf character did not amuse me, but the kids loved him—one read the entire episode out aloud for extra enjoyment within the group. It's very important not to express discontent with a scene or character only to realize seconds later that the kids love it. I learned never to assume that they'd share my opinions.
4. Don't bother to read the text minutely.
I've usually approached fiction as though it were mystery-cum-dessert; the text is as much to be analyzed as it is to be savored. The kids, for the most part, just want to enjoy the tale. They are most concerned with the story-telling aspects—a question asking them about their favorite scenes got the most responses, while questioning the language in the text, and asking about themes and motifs got some lukewarm replies. I felt they were indulging my quirks and being kind when they answered my text-centric prompts.
5. Kids don't read books in a vacuum—they tie it to other media they consume.
The kids really enjoyed thinking about what sort of movie this book would make, and they talked about the Harry Potter series in film, about whom they'd cast, what making movies is like, and more. They saw parallels between fairy-world inventions and modern-day technology—the iris-cam in the book was compared to google glass, for example. One of the most rewarding aspects of the discussion was witnessing the connections they made, and how the book acted as a springboard for their imaginations.
---
Bonus learning: Double the snacks. You can never have enough in-season strawberries to satisfy hungry 12-year-olds.