Horror
How Lauren Beukes Turned Me into a Horror Reader
I wouldn't have called myself a horror reader until I started reading Lauren Beukes. And since I started with Zoo City, a dyed-in-the-wool urban fantasy, I didn't even realize that I was headed down that path.
Let's backtrack to that moment in your early reading life when you graduate from R.L. Stine, Brian Jacques, and Carolyn Keene. If, like me, you are in your 30s, YA was not really A Thing yet, so many of my friends and I jumped straight to genre fiction. Some of them went to Stephen King and Dean Koontz; others went to Agatha Christie and Rita Mae Brown; I went to Anne McCaffrey, Melanie Rawn, and Ursula Le Guin. Part of that was because I was the kid who dreamed of fairies and dragons; I was also the kid that didn't actually watch the face-melting scene in Indiana Jones and the Last Crusade until I was in my late teens, and could not be convinced to watch the Leprechaun or Chuckie movies no matter how hard my brothers tried. I was convinced for at least a year that Asmodeus from Redwall was under my bed in the dark moonless hours of the night. We won't talk about how old I was at the time.
As an adult, I can really only handle outrageous gore and cartoonish violence — Kill Bill and Cabin in the Woods, check. But throw in an even halfway realistic villain, or some serious creep factor, and I am out of there. When they rereleased The Exorcist in 1998, I went with some other students from the dorm and gripped my friend's hand so hard throughout that I left bruises. Funny Games? Quit halfway through. The Ring? Absolutely not, under any circumstances whatsoever. And in books? Forget about it.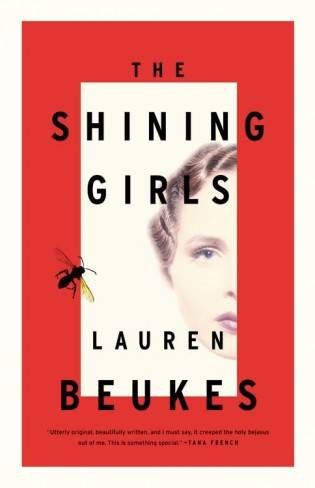 But, when The Shining Girls was coming out in 2013, I girded myself for battle and read it anyway, because Zoo City was that good. It took me two tries to get through the first third — time travel I can handle, stalkery serial killers takes a bit more doing — but I did it, and I didn't regret a single page. Beukes does horror the way that Le Guin does sci-fi: she's political, she doesn't shy away from social commentary, and she takes your imagination places you never previously dreamed of. Those places are just a hell of a lot more unsettling.
When Broken Monsters was announced I put on my brave boots (they are very stompy and sturdy, these boots) and picked up the galley. And if The Shining Girls opened the door a bit, Broken Monsters has thrown it wide. Murderous villain: check. Heroic — but far from perfect — protagonists: check. Politics, social commentary, and a roller-coaster ride into the dark places of our imaginations: check, double-check, triple-check.
I still haven't managed to read a Joe Hill novel (SOUL VAMPIRES NO THANK YOU) or a Laird Barron short story (TOO MANY TEETH) all the way through, but now I'm at least willing to try. And whatever Beukes writes next, be it urban fantasy or supernatural horror or history of the toothpick, you can bet I'll read that too.