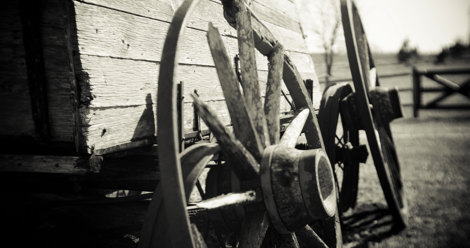 Laura Ingalls Wilder's Name Removed From Book Award Over Racism Concerns: Critical Linking, June 26
Today's Critical Linking is sponsored by William Morrow.

---
A division of the American Library Association has voted to remove the name of Laura Ingalls Wilder from a major children's book award, over concerns about how the author portrayed African Americans and Native Americans.
Previously known as the Laura Ingalls Wilder Medal, the award is now named the Children's Literature Legacy Award.
---
Gov. Roy Cooper has named North Carolina's first African-American poet laureate.
Cooper announced Thursday that Jaki Shelton Green will succeed Shelby Stephenson, who was named the state's poet laureate in February 2015. Green also is the third woman to become the state's ambassador for poetry and the spoken word. She will be installed during a public celebration later this summer.
Congrats to Jaki Shelton Green!
---
From 2006 to 2007, Hall served as the nation's poet laureate, and in 2010, he was among the recipients of the National Medal of Arts, the nation's highest honor for artists and arts patrons. His writing, former President Barack Obama once said, "inspired Americans and enhanced the role of poetry in our national life."
In sadder poetry news, Donald Hall, former poet laureate of the U.S., died at 89.