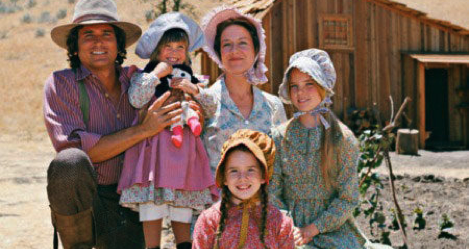 Children's
Laura Ingalls Wilder's Name Removed from Children's Literature Legacy Award
This content contains affiliate links. When you buy through these links, we may earn an affiliate commission.
The Association for Library Service to Children voted to rename the Laura Ingalls Wilder Award the Children's Literature Legacy Award in its June 23, 2018, meeting. The ALSC is a division of the American Library Association, and the award's website reads that the "decision was made in consideration of the fact that Wilder's legacy, as represented by her body of work, includes expressions of stereotypical attitudes inconsistent with ALSC's core values of inclusiveness, integrity and respect, and responsiveness."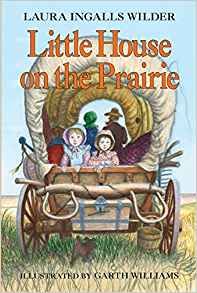 The award, also referred to as the Wilder Medal, was established in 1954, and was first given to Laura Ingalls Wilder. It recognizes an author or illustrator whose works have made a lasting contribution to children's literature in the United States. It was awarded every three years, then every two years, and as of 2016, every year. Past winners also include Maurice Sendak, Virginia Hamilton, Eric Carle, Katherine Paterson, and Tomie de Paola. The 2018 winner is Jacqueline Woodson.
While it may be tempting to shrug off the racist attitudes founds in Wilder's Little House in the Prairie books as a product of their time, doing so would imply that our country and the children's book industry have somehow overcome such racism and discrimination, and that's simply not true. Scholar Debbie Reese has devoted considerable time and resources in demonstrating the harmful stereotypes about Native Americans that are pervasive in children's literature, and while WeNeedDiverseBooks.org has done incredible work in the past four years to promote and advocate for #ownvoices books, the Cooperative Children's Book Center reports that in 2017, fewer than 15% of books published in the U.S. were written by people of color and First/Native Nations authors.
For more about the stereotypes and racism in Wilder's books, Rioter Kelly Jensen wrote about reading Wilder's Little House books as an adult, and the many racist words and actions the books contain. While it's true that Wilder's books hold sentimental value for many readers, the ALSC's actions are an important acknowledgment of the pain they've also inflicted on marginalized readers. Changing the award name is a step in the right direction.