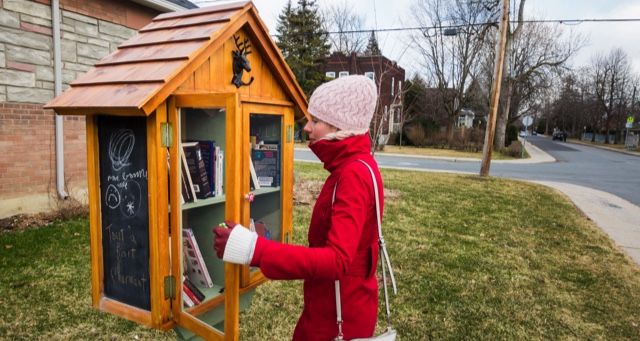 This content contains affiliate links. When you buy through these links, we may earn an affiliate commission.
The Little Free Library movement styles itself as "the world's biggest book sharing movement." It's a bold claim to make, but then they've got some numbers that do well to back it up. In 2019, there were 90,000+ libraries in all 50 states, and in 91 countries. I don't know about you, but I think that's pretty cool.
Little Free Libraries come in all shapes and sizes, ranging from miniature Pizza Huts through to tiny TARDISes, and I love them. There's something intoxicating about people who believe so much in literature and the power of books that they go so far as to put one of these up in their street. You're good people if you do this, trust me.
If you're handy with a hammer and saw, you can make your own little free library. Here's 25 Little Library Plans That'll Blow Your Mind for some inspiration. However, if you're like me and wouldn't know where to begin with that, there's a ton of other options. You can literally make a little free library out of anything, whether that's a box or some spare space on a shelf in your local cafe. I've seen some lovely ad-hoc libraries in my time, and I've adored all of them. Like I said, good people doing good things.
But I'd never seen a diplomatic embassy get involved until now.
Fall season is here 🍂 – that is time to #ReadLatvian 🇱🇻🇪🇺. We have received a new shipment of books from @LV_Literature & @LNB_lv. Stop by the @LtlFreeLibrary in front of the Embassy of Latvia to get a #iamintrovert book. Thank you also to @ALA_USA for supporting the campaign. pic.twitter.com/xVsPDUG95o

— Latvia in USA 🇱🇻 (@Latvia_USA) September 24, 2019
The Latvian Embassy in Washington, D.C. (2306 Massachusetts Avenue) opened their little free library in May 2019. As far as they know, it's the first and only little free library to be based at an embassy in Washington.
The library will be available for access until at least Spring 2020. As with all the best little free libraries, it's available for anybody and everybody to visit 24/7 with no restrictions on access. You'll find the library just outside the building and underneath this poster (which I love).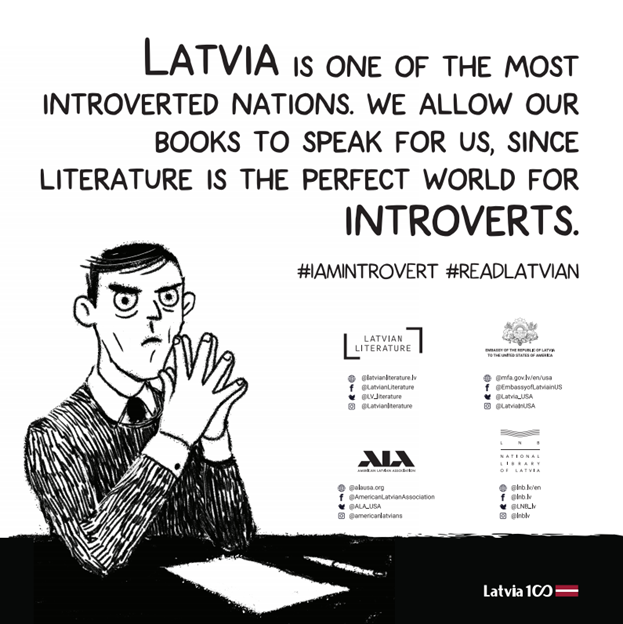 The Little Free Library at the Latvian Embassy holds books by Latvian authors in the hope of increasing awareness and interest in their work. It's an attitude that I'd hope other public bodies think about. Sharing books freely and without censure or restriction says a lot about the people that you are. Placing that library at an embassy—an emblem of your country and what you want it to express to the world—says so much.
I asked the Embassy if they had any reading suggestions for people who couldn't visit the library in person. We've previously put together our own list on Book Riot that celebrates Latvian authors for children, but the Embassy also had a suggestion:
"There is a Latvian author for every genre and every taste, every age (plenty, plenty of amazing children's books). We suggest that you visit this website [Latvian Literature] and you can learn about writers, translators, and even illustrators."
I've already got my eyes on Queen of Seagulls by Ruta Briede, and I also want to look at The Book of Riga—a collection of short stories about Latvia's capital. That's what a good little free library does; it opens the door to a whole new world that you might never have expected to find on your walk to work, in the park, or outside the store. Or, as with this little free library, outside the diplomatic embassy.
Laimīgu lasīšanu! Happy reading!