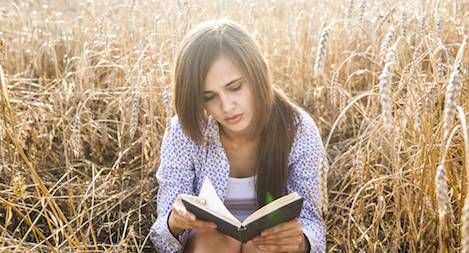 Lists
Latinx Rioters and the Latinx Writers We Love
This content contains affiliate links. When you buy through these links, we may earn an affiliate commission.
As we celebrate Hispanic Heritage Month, I'm thinking more and more about the touchstones of my culture that I cling to. Now, Hispanic is different from Latinx—Hispanic covers those who are Spanish speaking, which includes Spain. When we talk about Latinidad and Latin American countries, we include more than just those who were colonized by Spain. And there's a big push to separate our identity from that of the colonizer, while still being proud of the Spanish language, as it has been demonized in America. And on top of that, there are some of us who don't speak Spanish but still feel close to our homeland. So, being Latinx can be complicated, and Hispanic Heritage Month can be complicated.
Which makes it all the more important to celebrate things we love about being Latinx, and the beautiful and important art that Latinx writers create. Writers have the unique capability to create and foster culture within their work, to give us the representation we've been sorely missing. We look to creators to help tell our stories and give voices to those who are otherwise unable to be heard. So, this month we're celebrating our favorite Latinx writers who help us feel seen, understood, and proud of our culture.
Zoraida Cordova
When I met Zoraida Cordova at Book Riot Live in 2016, I didn't know a thing about her. She was on an author panel about finding your voice as a writer, and I was hooked the moment I realized she was an empowered, poised and f*cking hilarious Latina writing urban fantasy. I had to read her work immediately. I tore through the awesome Vicious Deep books (mermaids!!) but fell HARD for Labyrinth Lost: that perfectly wielded combination of brujeria, brilliant scenery, and uniquely Latinx coming-of-age angst gave me so many beautiful feelings. I only wish that Zoraida's word witchery was around when I was a young girl thirsting to see myself reflected in literature, stories where characters' Latinidad is a thing but not the thing. Cordova gives her brujas space to be real humans with real emotions who make very real mistakes pero like, also cast epic spells & stuff.
Also, Zoraida introduced me to Anna-Marie Mclemore's work during her meet & greet. Zoraida for president.
—Vanessa Diaz
Americo Paredes
Paredes is recognized as one of the seminal Mexican American scholars of the twentieth century. I have always loved his works, but With His Pistol in His Hand: A Border Ballad and Its Hero is my favorite book by him. It sums it perfectly the heart and spirit of the Latinos/as across the Texas-Mexico border. His influence on Mexican American literature is unparalleled. Sadly, I feel as though, despite his tremendous influence, his body of work has been neglected. He is a must-read!
—Romeo Rosales, Jr.
Daniel José Older
I have a list of Latinx authors that I will climb to the highest mountain top for to do ALL the shouting. Right now I'm reading Older's most recent release and he has me wishing I could ride dinosaurs and telepathically communicate with them! And really that's the brilliance of Older's work: I am fully enveloped and immersed in his stories and worlds and love, love, love his characters. He's taken me zombie hunting (Bone Street Rumba series), dinosaur riding (Dactyl Hill Squad), and mural painting (Shadowshaper) through New York in a way that is always different from other work and unique to him. I will follow him and his amazing characters on any adventure! (His narration of Half-Resurrection Blues is fantastic and Anika Noni Rose narrates Shadowshaper and she is queen narrator.)
—Jamie Canaves
George Pérez
Pérez is mostly known as a comic book artist. Correction: he is mostly known as an AMAZING comic book artist! He's especially famous for including an absurd amount of detail in his drawings. But in addition to being (imho) one of the greatest comic book artists of all time, Pérez is a wildly talented writer. He had a hand in plotting many stories and co-creating many characters in The New Teen Titans in the 1980s. He also wrote Wonder Woman in the late 1980s/early 1990s, including Wonder Woman #46, an absolutely devastating story about one of Diana's friends losing a classmate to suicide. If a story has Pérez's name on it, odds are you're in for something unique and beautiful.

—Eileen Gonzalez
Carmen Maria Machado
Here's the thing. Not only is Her Body & Other Parties an incredible work of contemporary magical realism, with wonderfully feminist morality and such vivid imagery it'll make you squirm in your seat while continuing to flip pages like a mad person, but Carmen Maria Machado is SO. GAY. She is so gloriously, unapologetically gay and her work is gay AF too and lord, it's just the representation I needed. Her Body & Other Parties was a literary accomplishment that shows queer women in stories where they are not defined by their queerness, where they are strong and resilient, where they are sensual and romantic and brave and queerness is never a trope or a plot point. I am so thankful for her brilliance and the proof that it is possible to live without shame as a queer Latinx.
—Christina Orlando
Want more to read? Check out #OwnVoices YA Novels Starring Latinx Teens and 15 Latinx Poets Who Are Breaking Down Borders