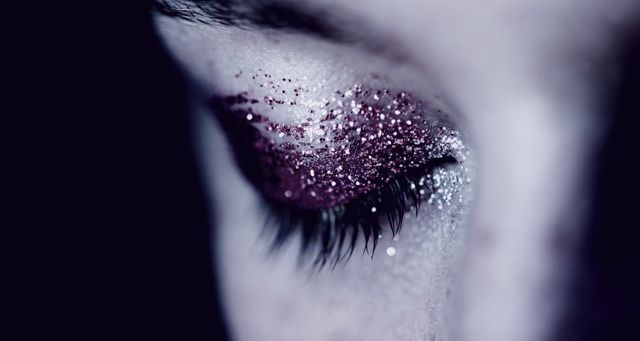 Lists
Magic, Myths, and Assassins: 6 Latinx Fantasy Novels You Can't Miss
This content contains affiliate links. When you buy through these links, we may earn an affiliate commission.
Want to check out new magical worlds filled with extraordinary world-building, incredible and unique characters, and an epic adventure you won't be able to forget? Fantasy novels give me that. Always. The way you can just enter this magical place of new beginnings is wonderful and I'm always grateful for the fantasy genre. And these Latinx fantasy novels are the thing you need in your life.
Middle grade, young adult, and adult books gather up to bless us all with new and upcoming fantasy novels. I thought it would be a good idea to compile them together. Get ready to be obsessed with these new worlds and stories written by Latinx authors.
Maya Motayne enchanted me with Nocturna really quickly. A face-changing thief and a prince teaming up to defeat a powerful evil being? What's more to love. Motayne really did that.
This was an exquisite YA fantasy. I hope fantasy fans decide to pick it up, because they won't regret the full journey and adventures these two characters will bring you.
Heck to the yes for more Latinx adult fantasy novels, right? Gods of Jade and Shadow is the perfect dessert for the fantasy fans who are famished. Showered in Mexican folklore, this title will take you on this life-changing journey and it will satisfy all your needs.
Casiopea accidentally opens up a box which contains the Mayan god of death. He requests her help in recovering his throne from his brother and if she fails, her life will be on the line. But if she succeeds, all her dreams will come true.
This Bolivian-inspired YA fantasy is one of my most anticipated books right now. It takes inspiration from Bolivian politics and the history of this culture.
Ximena is the decoy Condesa. She's there to protect the last remaining Illustrian royal. When Atoc, the usurper, asks for Condesa's hand in marriage, Ximena has to go in her stead. But there is revenge in her heart and her head. If Ximena can find the ancient relic, she might return the true aristócrata to the throne.
Rick Riordan presents this Mayan mythology MG series that will give you multiple adventures like any Percy Jackson book.
Zane has a volcano next to his home. What he doesn't know is that this particular volcano is a getaway to another world. Also he's at the center of a prophecy. His life was alright for the most part, but a new girl in town changes everything. She informs him he is the key to this prophecy of him releasing an evil god from his ancient Maya relic prison.
Diamond City by Francesca Flores (January 28, 2020)
Also a highly anticipated YA title, Diamond City brings you all the assassins. If you want to know more about the characters and what they look like, author Francesca Flores just revealed some character art.
After the murder of her parents, Aina is trying to stay alive. She joins this group of assassins and they become her new family. Her boss is brutal but he provides her a safe place. And for her to have any kind of future in this world, she will have to play a game of conspiracies and murder.
Everyone really needs to read this one. Tehlor Kay Mejia wrote one of the best books. Everyone should be reading this in school, work, alone time, etc. We Set the Dark on Fire is a YA The Handmaid's Tale.
Young women are trained for one of two roles: to run a husband's household or raise his children. Daniela Vargas is the top student in the academy but she has more to lose than other girls in class. Her parents have risked everything to have forged identification papers and no one can know. Graduation night is fast approaching and nothing will prepare her for what's to come.
---
Which are your favorite Latinx fantasy novels? There are so many tropes, themes to work with. What do you want to see more in Latinx fantasy novels that you've seen in other fantasy titles?