Children's
Two Children's Book Authors Speak on the Importance of Latinx Characters
This content contains affiliate links. When you buy through these links, we may earn an affiliate commission.
It's extremely important for readers of all ages to see themselves in books. Children especially are starting to develop ideas about themselves, and books can play an important role in that development.
Yet despite the effort of many readers and professionals in the publishing industry, books featuring characters of color are a minority; including Latinx characters. Part of this dynamic is that authors, editors, and literary agents of color are also a minority in the industry.
Why are groups like We Need Diverse Books, Latinx in Publishing, and People of Color in Publishing, working to address this issue? Why does representation matter?
Because visibility is crucial; having roles models can be crucial for future success; and marginalization can negatively affect young readers' self-esteem, just to name a few reasons.
Latinx Characters in Children's Books
So, just how many Latinx characters are there in children's books? Not many.
A 2018 infographic showed that out of about 3,134 books published last year, only 5 percent had Latinx characters. It is based on statistics by the CCBC, or the Cooperative Children's Book Center, and made by Sarah Park Dahlen and David Huyck.
There were more books featuring "animals/others" than Latinx, American Indian/First Nations, Asian Pacific Islander/Asian Pacific American, and African/African American characters combined.
While these figures are significantly low, they're actually an improvement, according to a similar infographic from 2015. Huyck, Park Dahlen, and Molly Beth Griffin found that only 2.4 percent of children's book characters were Latinx that year; the statistics used came from the CCBC for this work as well.
Beyond the statistics, it's not uncommon for readers to share their feelings on the lack of representation, online and offline.
Mary Louise Sanchez's Perspective
Sanchez wrote The Wind Called My Name, which was published in 2018. She started writing after she retired, and the "road to publication took 15 years" by her account.
Her debut is inspired by her life and her mother's life.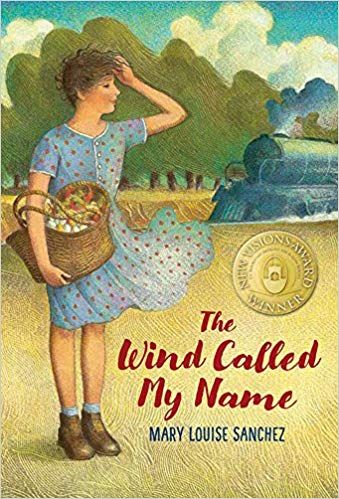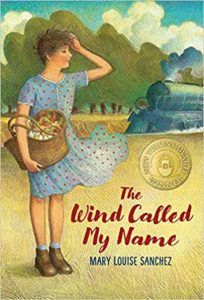 "I write what I know and what I would have liked to read as a child, which all centers on my identity as a descendant of colonial Hispanos who settled present day New Mexico," she wrote in an email.
Why was it important to center Latinx stories in her book?
"My Latinx heritage is very important to me. I wanted to share its uniqueness with readers who identify with the culture, and open up the minds of readers who are not familiar with it. Also, it's important for me that people see the richness and diversity in Latinx people and not generalize us," she wrote.
Sanchez is a member of Las Musas Books. This is a collective that works to promote and create awareness about debut books coming out, by female & nonbinary authors.
Alex Aster's Viewpoint
In the case of Alex Aster, her debut book Curse of the Night Witch will be published in 2020. By her account, her writing is inspired by the bedtime stories her Colombian grandmother would tell her and her twin sister. One story that heavily influenced her debut was La niña con la estrella en la frente, she wrote.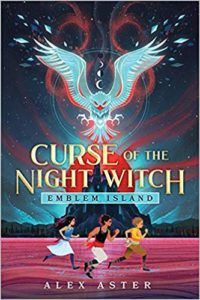 Aster's road to publication was also long, she wrote in an email. However, she's "very proud of what it's become."
"Latinx writers and publishing gatekeepers who have championed underrepresented voices…We need more of both working toward increasing Latinx representation to build on recent positive progress, and to make long-lasting change. In a larger sense, though, publishing is a business—the more we support diverse authors by buying their books and sharing their work, the more diverse books we'll see in the marketplace," according to Aster.
---
Want more inclusive children's literature? These diverse titles deserve space on your TBR.