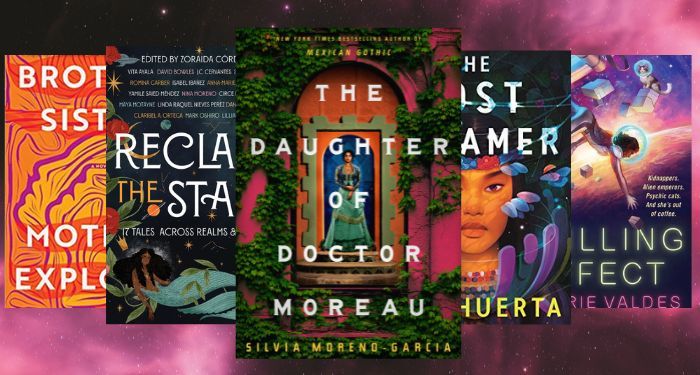 This content contains affiliate links. When you buy through these links, we may earn an affiliate commission.
Latine science fiction and fantasy books are very dear to my heart. For starters, SFF is my all-time favorite — whether you think of it as the broader speculative fiction, or the more specific genres of science fiction and fantasy. I just love reading stranger and more unusual stories. Because I myself am strange and unusual. No, but all Beetlejuice references aside, I can't describe the joy of reading not only SFF, but SFF that represents bits of my own culture. I was born in and live in Mexico, and while I know that every Latine culture is different. I also know that there are some threads that bind us. Which is why it's so much easier for those stories to take a permanent residence in my brain.
So, today I want to share with you some of the best Latine SFF books! Two small disclaimers before I jump in. The first is that this list is by no means a complete or definite account. There is a lot more Latine SFF out there! The second small disclaimer is that the first part of this list leans more toward the more strict sci-fi and fantasy side. But I did want to include some books in the end that are more speculative and can toe the line between genres. Because hey, why not have the best of both worlds?
So without further ado, let's get into it!
---
You can also check out our other list for great Latine fantasy books, or dive into our general SFF Archives for more reading inspiration!