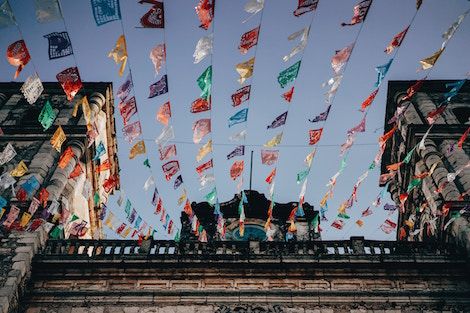 Newsletter 1
Latin American YA Books: A Young Adult Reading List
This content contains affiliate links. When you buy through these links, we may earn an affiliate commission.
Some of the best book lists to write are the ones others ask for. In this case, a request for a book list like this list of 100 must-read Latin American books, but for YA books. But putting together a list of Latin American YA books was much more challenging than it seemed for a number of reasons.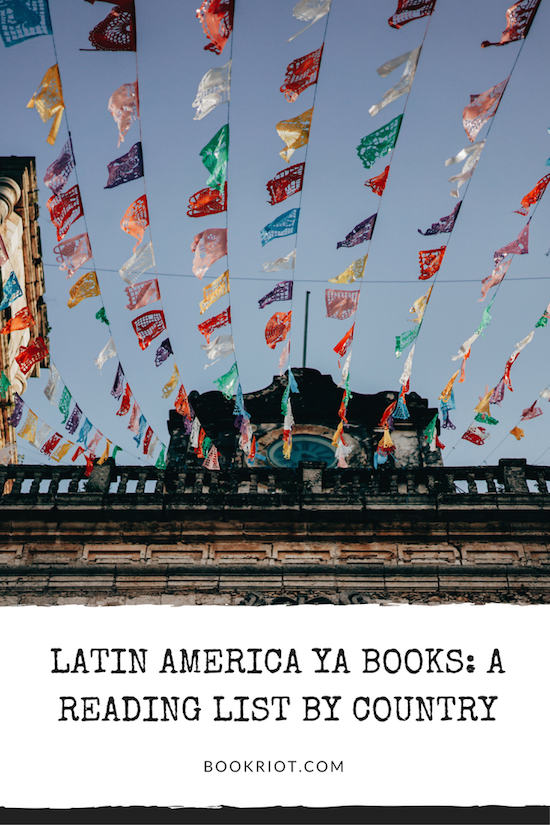 First: this list does not include YA authors who identify as Latinx American. Instead, it's limited to YA books which are set in Latin American countries only; some are certainly written by Latinx American authors, but not all of them are. The list does not include, except in a rare case or two, Latin American YA titles where the story is about an immigrant reflecting upon their home country from the U.S. or other country outside of Latin America.
Second: very few books are translated in the YA category, and this seems especially the case with books written by Latin American authors who live in Latin America. According to the 2015 statistics from the Cooperative Children's Book Center, only 3.7% of all YA books are in translation, and as one might guess, the fraction of a percentage of those titles from Latin American countries is miniscule.
The third—and perhaps most frustrating—aspect of putting this list of Latin American YA books together is the lack of specificity in YA literature more broadly. A number of books I stumbled upon spoke of lush forests or wild rivers, without any clear indication of what exact country or countries that the book took place in—and a number spoke with the specific non-specificity of being set in "Central America." Without having read each of the books personally, reviews became valuable in pinning down the countries that the books took place in and in many cases, that information was either not available, not mentioned, or simply a case of lack of specificity in text.
Simple availability further hinders this list. I shot for titles which some level of availability, either with holdings through major book retailers or with some level of accessibility in libraries, either public or academic.
Tying into the previous notes, many of the themes through these books do not render Latin American countries with the most positive light. There are descriptions which certainly suggest white savior narratives, which focus on rampant drug abuse and political challenges, and more. The lack of offering a richer array of stories of all types beyond what it is that Americans are familiarized with via television, film, and other sources of popular media is a real disappointment. There is an opportunity here, particularly when it comes to giving English YA readers more works in translation from Latin American countries, to challenge and offer depth and nuance to those portrayals.
The books below showcase a variety of Latin American countries, ranging from those we're likely most familiar with—Mexico, Cuba, Puerto Rico (technically a US territory)—and those which we may be less familiar. Missing on this list of Latin American YA books are titles set in the countries of Costa Rica, El Salvador, French Guiana, Nicaragua, Paraguay, and Saint Barthelemy.
Know of additional titles, in English with good availability, that fit any of these countries? I'd love to hear them in the comments. This round-up is a way to read into Latin America, as well as a call for more books about these countries, particularly titles from them. Descriptions are from Goodreads.
Argentina
The Disappeared by Gloria Whelan
Silvia's brother, Eduardo, has Disappeared, and she won't stop fighting until she finds him. Norberto, the general's son, is just foolish enough to help. He'll fall in love with her, and then he'll ask his father to set Eduardo free. At least that's the premise on which Silvia bases her scheme. In chapters alternating between Silvia's and Eduardo's perspectives, acclaimed author Gloria Whelan gives voice to the families who struggled to survive in 1970s Argentina—and to the many who still, today, remain Disappeared.
Mad Toy by Roberto Arlt, translated by Michele Aynesworth
Feeling the alienation of youth, Silvio Astier's gang tours neighborhoods, inflicting waves of petty crime, stealing from homes and shops until the police are forced to intervene. Drifting then from one career and subsequent crime to another, Silvio's main difficulty is his own intelligence, with which he grapples. Writing in the language of the streets and basing his writings in part on his own experience, with his characters wandering in a modern world, Arlt creates a book that combines realism, humor, and anger with detective story. Although astronomically famous in South America, Roberto Arlt's name is still relatively unknown in Anglophone circles, but the rising wave of appreciation of South American literature is bringing him to the fore.
Victoria by Silvana Goldemberg, edited by Emilie Smith
After losing her parents, fourteen-year-old Victoria and her young twin brothers move in with their aunt. But shortly afterward, her aunt's boyfriend attempts to assault her, and she runs away and learns to survive on the dangerous streets of Parana, Argentina. Encountering a world of street kids, gangs and drug dealers, Victoria overcomes deprivation and great hardship. With the help of newly-found friends and her single-minded determination to survive, she carves out a new life for herself and her little brothers.
The more you love, the more you stand to lose…
Tessa's head over heels for Lucien, the son of a French diplomat. Sexy, artistic, and daring, he brings out a completely new side of her. With him, Tessa feels beautiful and exotic. So when Tessa's strict father forbids her to see Lucien, she's determined to keep their relationship a secret.
But as Tessa gets caught up in Lucien, he becomes increasingly volatile. What she once found alluring about him now feels alarming. Tessa must figure out how far she'll go for Lucien before she risks losing not just him, but everything she loves.
Belize
Wanderlove by Kirsten Hubbard (also set in Guatemala)
It all begins with a stupid question:
Are you a Global Vagabond?
No, but 18-year-old Bria Sandoval wants to be. In a quest for independence, her neglected art, and no-strings-attached hookups, she signs up for a guided tour of Central America—the wrong one. Middle-aged tourists with fanny packs are hardly the key to self-rediscovery. When Bria meets Rowan, devoted backpacker and dive instructor, and his outspokenly humanitarian sister Starling, she seizes the chance to ditch her group and join them off the beaten path.
Bria's a good girl trying to go bad. Rowan's a bad boy trying to stay good. As they travel across a panorama of Mayan villages, remote Belizean islands, and hostels plagued with jungle beasties, they discover what they've got in common: both seek to leave behind the old versions of themselves. And the secret to escaping the past, Rowan's found, is to keep moving forward.
But Bria comes to realize she can't run forever, no matter what Rowan says. If she ever wants the courage to fall for someone worthwhile, she has to start looking back.
Brazil
The lush city of Palmares Tres shimmers with tech and tradition, with screaming gossip casters and practiced politicians. In the midst of this vibrant metropolis, June Costa creates art that's sure to make her legendary. But her dreams of fame become something more when she meets Enki, the bold new Summer King. The whole city falls in love with him including June's best friend, Gil. But June sees more to Enki than amber eyes and a lethal samba. She sees a fellow artist.
Together, June and Enki will stage explosive, dramatic projects that Palmares Tres will never forget. They will add fuel to a growing rebellion against the governments strict limits on new tech. And June will fall deeply, unfortunately in love with Enki. Because like all Summer Kings before him, Enki is destined to die.
Chile
Fifteen-year-old Alexander Cold is about to join his fearless grandmother on the trip of a lifetime. An International Geographic expedition is headed to the dangerous, remote wilds of South America, on a mission to document the legendary Yeti of the Amazon known as the Beast.
But there are many secrets hidden in the unexplored wilderness, as Alex and his new friend Nadia soon discover. Drawing on the strength of their spirit guides, both young people are led on a thrilling and unforgettable journey to the ultimate discovery…
Colombia
A decadent spring break beach getaway becomes a terrifying survival story when six Miami teens are kidnapped.
Maddie is beyond done with her cousin Genesis's entitled and shallow entourage. Genesis is so over Miami's predictable social scene with its velvet ropes, petty power plays, and backstabbing boyfriends.
While Maddie craves family time for spring break, Genesis seeks novelty—like a last-minute getaway to an untouched beach in Colombia. And when Genesis wants something, it happens.
But paradise has its price. Dragged from their tents under the cover of dark, Genesis, Maddie, and their friends are kidnapped and held for ransom deep inside the jungle—with no diva left behind. It all feels so random to everyone except Genesis. She knows they were targeted for a reason. And that reason is her.
Now, as the hours count down, only one thing's for certain: If the Miami hostages can't thwart their captors' plan, no one will make it out alive.
Montana-born Rex loves nothing more than to take his kayak out on a river, the faster and more powerful the better. When he gets the opportunity to tackle the well-named El Furioso in southwest Colombia, he is thrilled. He anticipates the river's challenges, but finds himself in a situation where the real danger is human.
In Colombia, he meets Myriam Calambás, an indígena, who has lived along the El Furioso all her life. Though she loves its rushing waters, she dreams of leaving to get an education so that she can help her people. Her dreams, and her very survival, are in the balance when she and Rex are caught up in the clash between paramilitaries, working for rich landowners, and guerillas, who are supposed to be protecting the poor.
Cuba
Rick Gutierrez is…the Cat King of Havana! A cat-video tycoon turned salsa-dancer extraordinaire, he'll take Cuba by storm, romance the girl of his dreams, and ignite a lolcat revolution!
At least that's the plan.
It all starts when his girlfriend dumps Rick on his sixteenth birthday for uploading cat videos from his bedroom when he should be out experiencing the real world. Known as "That Cat Guy" at school, Rick isn't cool and he knows it. He realizes it's time for a change.
Rick decides joining a salsa class is the answer…because of a girl, of course. Ana Cabrera is smart, friendly, and smooth on the dance floor. Rick might be half-Cuban, but he dances like a drunk hippo. Desperate to impress Ana, he invites her to spend the summer in Havana. The official reason: learning to dance. The hidden agenda: romance under the palm trees.
Except Cuba isn't all sun, salsa, and music. There's a darker side to the island. As Rick and Ana meet his family and investigate the reason why his mother left Cuba decades ago, they learn that politics isn't just something that happens to other people. And when they find romance, it's got sharp edges.
The freedom to roam is something that women and girls in Cuba do not have. Yet when Fredrika Bremer visits from Sweden in 1851 to learn about the people of this magical island, she is accompanied by Cecilia, a young slave who longs for her lost home in Africa. Soon Elena, the wealthy daughter of the house, sneaks out to join them. As the three women explore the lush countryside, they form a bond that breaks the barriers of language and culture.
In this quietly powerful new book, award-winning poet Margarita Engle paints a portrait of early women's rights pioneer Fredrika Bremer and the journey to Cuba that transformed her life.
Julio Ramirez Jr. lives in the shadow of his famous father. Not just because Julio Senior is a pitcher for the Miami Marlins and famous for his scorching fastball, but because he defected from Cuba, leaving Julio and his sister and mother branded as the family of a traitor. Now sixteen, Julio has dreams of playing shortstop for Cuba's national team—until he's given the opportunity to sail to the U.S. Can he abandon his family, just like his Papi did? Is freedom worth the perilous journey and risking prison if he's caught? Will his Papi be waiting for him on the other shore or, with the Marlins in the World Series against the Yankees, has Julio Senior forgotten all about his son?
"I find it so easy to forget / that I'm just a girl who is expected / to live / without thoughts."
Opposing slavery in Cuba in the nineteenth century was dangerous. The most daring abolitionists were poets who veiled their work in metaphor. Of these, the boldest was Gertrudis Gómez de Avellaneda, nicknamed Tula. In passionate, accessible verses of her own, Engle evokes the voice of this book-loving feminist and abolitionist who bravely resisted an arranged marriage at the age of fourteen, and was ultimately courageous enough to fight against injustice. Historical notes, excerpts, and source notes round out this exceptional tribute.
In 1961, two years after the Communist revolution, Lucía Álvarez still leads a carefree life, dreaming of parties and her first crush. But when the soldiers come to her sleepy Cuban town, everything begins to change. Freedoms are stripped away. Neighbors disappear. Her friends feel like strangers. And her family is being watched.
As the revolution's impact becomes more oppressive, Lucía's parents make the heart-wrenching decision to send her and her little brother to the United States—on their own.
Suddenly plunked down in Nebraska with well-meaning strangers, Lucía struggles to adapt to a new country, a new language, a new way of life. But what of her old life? Will she ever see her home or her parents again? And if she does, will she still be the same girl?
Dominican Republic
Ana Rosa is a blossoming young writer growing up in a poor seaside village in the Dominican Republic. At twelve, she finds herself faced with turning points that will make up who she is—watching her brother's search for a future, learning to dance and to love, and finding out what it means to be a part of a community.
But in a country where words are feared, Ana Rosa must struggle to find her own voice and the means for it to be heard. Gradually she learns that her words have the power to transform the world around her-celebrating what is most beautiful on her island and transcending even the most unthinkable of tragedies.
Swimsuit: check. Flip-flops: check. scuba gear: check. leaving behind a longtime boyfriend: not so easy. Marina has been waiting her whole life to get out on the open sea. And now that she's studying abroad on a luxury yacht in the Caribbean, her dreams are finally coming true. she loves the feel of the sun on her face, the sand between her toes, and the island music swaying over her. And even better, she's getting hands-on marine biology experience swimming alongside dolphins in the Bahamas, sharks in the bay islands, and sea turtles in the Dominican Republic! but while her experiences tell her she's in exactly the right place, her boyfriend wants her home in Vermont. And her distractingly cute Aussie boatmate couldn't disagree more. As the island heat rises, Marina must decide once and for all where her heart is—on land or at sea.
MILLY KAUFMAN IS an ordinary American teenager living in Vermont—until she meets Pablo, a new student at her high school. His exotic accent, strange fashion sense, and intense interest in Milly force her to confront her identity as an adopted child from Pablo's native country. As their relationship grows, Milly decides to undertake a courageous journey to her homeland and along the way discovers the story of her birth is intertwined with the story of a country recovering from a brutal history.
Not A Chance by Michelle Mulder
Dian has been coming to the Dominican Republic with her doctor parents for years. Now that she's thirteen, she had wanted to stay home in Canada, but instead she is helping her parents set up their clinic and looking forward to hanging out with her Dominican friend Aracely. When fourteen-year-old Aracely makes a shocking announcement—she is engaged to be married—Dian struggles to accept that Aracely has the right to choose her own destiny, even if it is very different from what Dian would choose for her.
Ecuador
Zeeta's life with her free-spirited mother, Layla, is anything but normal. Every year Layla picks another country she wants to live in. This summer they're in Ecuador, and Zeeta is determined to convince her mother to settle down. Zeeta makes friends with vendors at the town market and begs them to think of upstanding, "normal" men to set up with Layla. There, Zeeta meets Wendell. She learns that he was born nearby, but adopted by an American family. His one wish is to find his birth parents, and Zeeta agrees to help him. But when Wendell's biological father turns out to be involved in something very dangerous, Zeeta wonders whether she'll ever get the chance to tell her mom how she really feels—or to enjoy her deepening feelings for Wendell.
"I have to run," said Juan Carlos. "You will call? Please? It is very important."
"Yes. I will call. Definitely. At two."
That's what Tessa promises. But by two o'clock, young Ecuadorian cycling superstar Juan Carlos is dead, and Tessa, one of the last people ever to speak to him, is left with nothing but questions. The media deems Juan Carlos's death a tragic accident at a charity bike ride, but Tessa, a teen television host and an aspiring investigative journalist, knows that something more is going on. While she grapples with her own grief and guilt, she is being stalked by spies with an insidious connection to the dead cycling champion. Tessa's pursuit of an explanation for Juan Carlos's untimely death leads her from the quiet New England backwoods to bustling bike shops and ultimately to Ecuador, Juan Carlos's homeland. As the ride grows bumpy, Tessa no longer knows who is a suspect and who is an ally. The only thing she knows for sure is that she must uncover the truth of why Juan Carlos has died and race to find the real villain—before the trail goes cold.
The Queen of Water by Laura Resau with María Virginia Farinango
In this poignant novel based on a true story, Virginia's story will speak to anyone who has ever struggled to find his or her place in the world. It will make you laugh and cry, and ultimately, it will fill you with hope.
Born in an Andean village in Ecuador, Virginia lives with her large family in a small, earthen-walled dwelling. In her village of indígenas, it is not uncommon to work in the fields all day, even as a child, or to be called a longa tonta—stupid Indian—by members of the ruling class of mestizos, or Spanish descendants. When seven-year-old Virginia is taken from her village to be a servant to a mestizo couple, she has no idea what the future holds.
In this poignant novel based on a true story, acclaimed author Laura Resau has collaborated with María Virginia Farinango to recount one girl's unforgettable journey to self-discovery.
WHEN 14-YEAR-OLD BENITA'S Papa is wiped out by the Depression, he moves the family from Guayaquil, Ecuador, to the primitive island of Paita with a wild scheme to start a coconut plantation. Benita moves from a grand house to a shack on the beach, from going to school to working in the fields. But Papa's no farmer, and he makes trouble with the islanders. The only good thing about Paita is the handsome Raul. When he asks her to leave her family to live in the wilderness, Benita runs off with him. The jungle is beautiful, dangerous, and full of secrets, and they must struggle for their survival as they try to build a relationship with each other.
Guadeloupe
The Zabime Sisters by Aristophane, translated and illustrated by Matt Madden
On the first day of summer vacation, teenaged sisters M'Rose, Elle, and Célina step out into the tropical heat of their island home and continue their headlong tumble toward adulthood. Boys, schoolyard fights, petty thievery, and even illicit alcohol make for a heady mix, as The Zabime Sisters indulge in a little summertime freedom. The dramatic backdrop of a Caribbean island provides a study of contrasts—a world that is both lush and wild, yet strangely small and intimate—which echoes the contrasts of the sisters themselves, who are at once worldly and wonderfully naïve.
Guatemala
Isabel Pascay longs to go to school and become a teacher, but her dream just doesn't seem possible in the small Guatemalan village where she lives. The villagers expect Isabel to follow tradition and marry her boyfriend, handsome Lucas Choy. And her mother is ill, but resists Western medicine, relying on a local healer. As the eldest daughter, all the family burdens seem to fall on Isabel. Can she hold on to her dreams for the future and achieve her goal?
Caminar by Skila Brown
Carlos knows that when the soldiers arrive with warnings about the Communist rebels, it is time to be a man and defend the village, keep everyone safe. But Mama tells him not yet—he's still her quiet moonfaced boy. The soldiers laugh at the villagers, and before they move on, a neighbor is found dangling from a tree, a sign on his neck: Communist. Mama tells Carlos to run and hide, then try to find her…Numb and alone, he must join a band of guerillas as they trek to the top of the mountain where Carlos's abuela lives. Will he be in time, and brave enough, to warn them about the soldiers? What will he do then? A novel in verse inspired by actual events during Guatemala's civil war, Caminar is the moving story of a boy who loses nearly everything before discovering who he really is.
For the peaceful highlanders of Guatemala, life has become a nightmare. Helicopters slash like machetes through the once-quiet air. Soldiers patrol the streets, hunting down suspected guerillas. Villagers mysteriously disappear and children are recruited as soldiers. Tomasa's family is growing increasingly desperate, especially after Mama goes into hiding with Tomasa's oldest brother. Finally, after their house is razed to the ground and the villagers massacred, Tomasa, Manuelito, and baby Maria set off with Papa on a perilous journey to find Mama and Carlos, only to discover that where one journey ends, another begins. This gripping novel tells the story of how Tomasa's family survives the Guatemalan army's brutal regime and how, in the midst of tragedy, their love and loyalty—and Papa's storytelling—keeps them going on their harrowing journey as refugees to the United States. Mirrored in the tapestries of Tomasa's dreams, the dramatic events of the Guatemalan army's "scorched earth" campaign of the 1980s are tempered with hope and the generosity of the human spirit.
They call Gabriela Tree Girl. Gabi climbs trees to be within reach of the eagles and watch the sun rise into an empty sky. She is at home among the outstretched branches of the Guatemalan forests.
Then one day from the safety of a tree, Gabi witnesses the sights and sounds of an unspeakable massacre. She vows to be Tree Girl no more and joins the hordes of refugees struggling to reach the Mexican border. She has lost her whole family; her entire village has been wiped out. Yet she clings to the hope that she will be reunited with her youngest sister, Alicia. Over dangerous miles and months of hunger and thirst, Gabriela's search for Alicia and for a safe haven becomes a search for self. Having turned her back on her own identity, can she hope to claim a new life?
Haiti
It is election time in Haiti, and bombs are going off in the capital city of Port-au-Prince. During a visit from her home in rural Haiti, Celiane Espérance and her mother are nearly killed. Looking at her country with new eyes, Celiane gains a fresh resolve to be reunited with her father in Brooklyn, New York.
The harsh winter and concrete landscape of her new home are a shock to Celiane, who witnesses her parents' struggle to earn a living, her brother's uneasy adjustment to American society, and her own encounters with learning difficulties and school violence.
Mardi was born in New York, but her parents sent her to Haiti to be raised in her grandmother's house while they worked. When a coup d'etat means 12-year-old Mardi and her sister must flee, they suddenly arrive in Brooklyn to live with parents they hardly know. Now it's two years later. Mardi has adapted to her new life, while savoring sweet memories of her home in Haiti. But she is also haunted by her secret: a soldier raped her when she fled. This ambitious first novel is an insightful story of how family love and support can heal and help us move from world to world.
Hold Tight, Don't Let Go follows the vivid story of two teenage cousins, raised as sisters, who survive the devastating 2010 earthquake in Haiti. After losing the woman who raised them in the tragedy, Magdalie and Nadine must fend for themselves in the aftermath of the quake. The girls are inseparable, making the best of their new circumstances in a refugee camp with an affectionate, lively camaraderie, until Nadine, whose father lives in Miami, sends for her but not Magdalie. As she leaves, Nadine makes a promise she cannot keep: to bring Magdalie to Miami, too. Resourceful Magdalie focuses her efforts on a reunion with Nadine until she realizes her life is in Haiti, and that she must embrace its possibilities for love, friendship, and a future.
In Darkness by Nick Lake
In darkness I count my blessings like Manman taught me. One: I am alive. Two: there is no two. In the aftermath of the Haitian earthquake a boy is trapped beneath the rubble of a ruined hospital: thirsty, terrified and alone. 'Shorty' is a child of the slums, a teenage boy who has seen enough violence to last a lifetime, and who has been inexorably drawn into the world of the gangsters who rule Site Soleil: men who dole out money with one hand and death with the other. But Shorty has a secret: a flame of revenge that blazes inside him and a burning wish to find the twin sister he lost five years ago. And he is marked. Marked in a way that links him with Toussaint L'Ouverture, the Haitian rebel who two-hundred years ago led the slave revolt and faced down Napoleon to force the French out of Haiti. As he grows weaker, Shorty relives the journey that took him to the hospital, a bullet wound in his arm. In his visions and memories he hopes to find the strength to survive, and perhaps then Toussaint can find a way to be free …
Djo has a story: Once he was one of "Titid's boys," a vital member of Father Jean-Bertrand Aristide's election team, fighting to overthrow military dictatorship in Haiti. Now he is barely alive, the victim of a political firebombing.
Jeremie has a story: Convent-educated Jeremie can climb out of the slums of Port-au-Prince. But she is torn between her mother's hopes and her own wishes for herself…and for Haiti.
Father Jean-Bertrand Aristide has a story: A dream of a new Haiti, one in which every person would have a decent life…a house with a roof…clean water to drink…a good plate of rice and beans every day…a field to work in.
At Aristide's request, Djo tells his story to Jeremie—for Titid believes in the power of all of their stories to make change. As Jeremie listens to Djo, and to her own heart, she knows that they will begin a new story, one that is all their own, together.
Honduras
Adapted for young people, this edition of Enrique's Journey is written by Sonia Nazario and based on the adult book of the same name. It is the true story of Enrique, a teenager from Honduras, who sets out on a journey, braving hardship and peril, to find his mother, who had no choice but to leave him when he was a child and go to the United States in search of work. Enrique's story will bring to light the daily struggles of migrants, legal and otherwise, and the complicated choices they face simply trying to survive and provide for the basic needs of their families.
Based on Hurricane Mitch's devastation of Honduras in 1998, Terry Trueman's acclaimed Hurricane is a gripping, realistic story told from the perspective of a hurricane survivor.
After hours of cowering in the dark with no lights, no warmth, and the terrible noises of the rain and wind pounding on the walls, José walks out his front door and steps into a nightmare. Everything is gone. Everything except for the desperate courage of those who survived that terrifying night.
But his nightmare has only begun as he and the few who are left in his small village dig for survivors, search for food and water, and try to start pulling their lives back together.
The Voice Inside My Head by SJ Laidlaw
Seventeen-year-old Luke's older sister, Pat, has always been his moral compass, like a voice inside his head, every time he has a decision to make. So when Pat disappears on a tiny island off the coast of Honduras and the authorities claim she's drowned—despite the fact that they can't produce a body—Luke heads to Honduras to find her because he knows something the authorities don't. From the moment of her disappearance, Pat's voice has become real, guiding him to Utila, where she had accepted a summer internship to study whale sharks. Once there, he meets several characters who describe his sister as a very different girl from the one knows. Does someone have a motive for wanting her dead? Determined to get to the bottom of Pat's disappearance, Luke risks everything, including his own life, to find the answer.
Martinique
On a cruise to the Caribbean, fourteen­-year-­old Cassie Hartt hopes to reconnect with her father, who she hasn't seen since her parents' divorce. But spending time with her new stepmother and stepsister leaves her feeling like an outsider. So she's thrilled when she meets Charles. Not only is he a cute boy her own age, but he's on a mysterious mission.
Charles is headed to Martinique to find an ancient silver statue that may be the cause of a curse on his family. Cassie can't resist a good mystery, so she decides to team up with Charles. But they aren't the only ones looking for the statue—and the other interested parties will stop at nothing to get their hands on it…
Mexico
Sixteen-year-old Sonia Ocampo was born on the night of the worst storm Tres Montes had ever seen. And when the winds mercifully stopped, an unshakable belief in the girl's protective powers began. All her life, Sonia has been asked to pray for sick mothers or missing sons, as worried parents and friends press silver milagros in her hands. Sonia knows she has no special powers, but how can she disappoint those who look to her for solace?
Still, her conscience is heavy, so when she gets a chance to travel to the city and work in the home of a wealthy woman, she seizes it. At first, Sonia feels freedom in being treated like all the other girls. But when news arrives that her beloved brother has disappeared while looking for work, she learns to her sorrow that she can never truly leave the past or her family behind.
Cat Wilcox has left chilly Boston for sunny Mexico and a summer of girl bonding with her best friend, Sabrina. But Sabrina has a surprise. She is accompanied by her boyfriend—a boyfriend Cat didn't even know existed. So rather than Sabrina and Cat spending their study-abroad semester working together at the orphan school building site, Cat expects she'll be hammering nails all by her lonesome. Then she meets Aidan. He's cute, he's smart, and he's paying her a lot of attention. Cat can't tell if he's flirting or friendly, but she's not sure it matters. Isn't it easier to be just friends? But this is enchanted Mexico and, between hiking in the rain forest, diving off waterfalls, and finishing the orphan center, it's going to take a little bit of salsa spirit, and a lot of heart, for Cat to make it through the summer unchanged.
La Linea by Ann Jaramillo
Miguel has dreamed of joining his parents in California since the day they left him behind in Mexico six years, eleven months, and twelve days ago. On the morning of his fifteenth birthday, Miguel's wait is over.
Or so he thinks. The trip north to the border—la línea—is fraught with dangers. Thieves. Border guards. And a grueling, two-day trek across the desert. It would be hard enough to survive alone. But it's almost impossible with his tagalong sister in tow.
Their money gone and their hopes nearly dashed, Miguel and his sister have no choice but to hop the infamous mata gente as it races toward the border. As they cling to the roof of the speeding train, they hold onto each other, and to their dreams. But they quickly learn that you can't always count on dreams—even the ones that come true.
His whole life has been mapped out for him…
Carlos Portillo has always led a privileged and sheltered life. A dual citizen of Mexico and the US, he lives in Mexico City with his wealthy family, where he attends an elite international school. Always a rule follower and a parent pleaser, Carlos is more than happy to tread the well-worn path in front of him. He has always loved food and cooking, but his parents see it as just a hobby.
When his older brother, Felix—who has dropped out of college to live a life of travel—is tragically killed, Carlos begins hearing his brother's voice, giving him advice and pushing him to rebel against his father's plan for him. Worrying about his mental health, but knowing the voice is right, Carlos runs away to the United States and manages to secure a job with his favorite celebrity chef. As he works to improve his skills in the kitchen and pursue his dream, he begins to fall for his boss's daughter—a fact that could end his career before it begins. Finally living for himself, Carlos must decide what's most important to him and where his true path really lies.
Thirteen-year-old Boli and his friends are deep in the middle of a game of marbles. An older boy named Mosca has won the prized Devil's Fire marble. His pals are jealous and want to win it away from him. This is Izayoc, the place of tears, a small pueblo in a tiny valley west of Mexico City where nothing much happens. It's a typical hot Sunday morning except that on the way to church someone discovers the severed head of Enrique Quintanilla propped on the ledge of one of the cement planters in the plaza and everything changes. Not apocalyptic changes, like phalanxes of men riding on horses with stingers for tails, but subtle ones: poor neighbors turning up with brand-new SUVs, pimpled teens with fancy girls hanging off them. Boli's parents leave for Toluca and don't arrive at their destination. No one will talk about it. A washed out masked wrestler turns up one day, a man only interested in finding his next meal. Boli hopes to inspire the luchador to set out with him to find his parents.
"Do you guys have Internet?"…"How about TiVo?"…"You do get American TV?" The house was dark. "Wait a minute—do they even have electricity?" Even though Sofi Mendoza was born in Mexico, she's spent most of her life in California—the closest she gets to a south-of-the-border experience is eating at Taco Bell. But when Sofi and her friends sneak off for a weekend in Tijuana, she gets in real trouble. To Sofi's shock, the border patrol says that her green card is counterfeit. Until her parents can sort out the paperwork and legal issues, Sofi is stuck in Mexico.
In the meantime, Sofi's parents arrange for her to stay with long-lost relatives in rural Baja. It's bad enough that Sofi has to miss senior prom and even graduation, but her aunt, uncle, and cousins live on a ranch with no indoor plumbing! As the weeks pass, though, she finds herself adapting to her surroundings. Sofi starts helping out on the ranch, getting along with her bratty cousins, and she even meets a guy with more potential than anyone from school. Through the unexpected crash course in her heritage, Sofi comes to appreciate that she has a home on both sides of the border.
When Odilia and her four sisters find a dead body in the swimming hole, they embark on a hero's journey to return the dead man to his family in Mexico. But returning home to Texas turns into an odyssey that would rival Homer's original tale.
With the supernatural aid of ghostly La Llorona via a magical earring, Odilia and her little sisters travel a road of tribulation to their long-lost grandmother's house. Along the way, they must outsmart a witch and her Evil Trinity: a wily warlock, a coven of vicious half-human barn owls, and a bloodthirsty livestock-hunting chupacabras. Can these fantastic trials prepare Odilia and her sisters for what happens when they face their final test, returning home to the real world, where goddesses and ghosts can no longer help them?
Juan is looking forward to spending the summer having adventures with his best friend when he gets terrible news: not only are his parents separating, but he has to go live with his strange uncle Tito, who lives in a rambling home with three cats and about one million books. Shy and wary, Juan starts to explore Tito's library, which is unlike any Juan has ever seen: the books are arranged in strange sections like "Motors That Make No Noise," "Cheeses That Stink But Taste Delicious," and "How to Govern Without Being President," and some of them seem to change location each time you look for them. In fact, Tito tells him that a book finds a reader when it's needed, and not the other way around.
Soon, Tito lets his nephew in on a secret: Juan is a Princeps Reader, to whom books respond in a very special way, and Tito needs his help finding a special volume called The Wild Book, which has never allowed itself to be read. Juan is joined in the quest by his little sister and the pretty girl who works at the pharmacy across the street, and together they battle the nefarious Pirate Book, which steals words out of existing stories. Over the summer, with the help of his new friends, Juan learns all sorts of secrets about world classics from Alice in Wonderlandto The Metamorphosis, and overcomes his fear of change and the unfamiliar.
Panama
Panama by Shelby Hiatt
At fifteen, a girl moves from a small town in Ohio to Panama while her father takes part in building the Panama Canal. This trip comes just at the right time for her. She yearns to see more of the world than her small mid-western town has to offer. She wants to meet new people. Visit exciting places. Panama with its lush rainforests and myriad of people is the perfect place for her desires to be fulfilled. Then she meets Frederico, a Spanish aristocrat who is working as a digger, one of the masses who toils daily in the heat and the dust and the danger of the canal. He embodies everything she's looking for: he's exotic, exciting, intelligent and pushes her beyond the limits her sequestered life has set for her.
Silver People by Margarita Engle
One hundred years ago, the world celebrated the opening of the Panama Canal, which connected the world's two largest oceans and signaled America's emergence as a global superpower. It was a miracle, this path of water where a mountain had stood—and creating a miracle is no easy thing. Thousands lost their lives, and those who survived worked under the harshest conditions for only a few silver coins a day.
From the young "silver people" whose back-breaking labor built the Canal to the denizens of the endangered rainforest itself, this is the story of one of the largest and most difficult engineering projects ever undertaken, as only Newbery Honor-winning author Margarita Engle could tell it.
Peru
Shana has always had a blind spot for boys. Can she trust the one who's right in front of her?
Sixteen-year-old Shana Wilde is officially on a Boy Moratorium. After a devastating breakup, she decides it's time to end the plague of Mr. Wrong, Wrong, and More Wrong.
Enter Quattro, the undeniably cute lacrosse player who slams into Shana one morning in Seattle. Sparks don't just fly; they ignite. And so does Shana's interest. Right as she's about to rethink her ban on boys, she receives crushing news: Her dad is going blind. Quattro is quickly forgotten, and Shana and her parents vow to make the most of the time her father has left to see. So they travel to Machu Picchu, and as they begin their trek, they run into none other than Quattro himself. But even as the trip unites them, Quattro pulls away mysteriously…
When the two old white ladies come to live in the Peruvian jungle village of Poincushmana, everyone makes a fuss—everyone but Alicia, who is baffled by the reaction of her tribe, the Isabo. But as the days pass, she too is drawn in—because the ladies (who are really in their twenties, and anthropologists) are stingy, stupid, and fun to watch. They don't understand the Isabo. Someone needs to set them straight. And that someone, surprisingly, is Alicia.
Alonso, a dirt-poor teenager living in Peru, helps out at the public health clinic his mother, Magdalena, opened, so that he can see Rosa, the beautiful and wealthy daughter of the clinic's doctor. Alonso and Rosa are both shattered when Magdalena is assassinated by a revolutionary terrorist organization. Left with no hope, Alonso might be seduced into becoming a guerrilla in the same organization that killed his mother. Rosa becomes disgusted with her father's complacency and leaves wealth and safety behind to somehow help what is left of Alonso's family.
Puerto Rico
For fifteen-year-old Mariana Ruiz, it's not so much an unexpected vacation as a literal "guilt trip"–her father's way of atoning for ignoring his Puerto Rican roots. But freedom from her parents is little compensation for being forced to spend two months with complete strangers rather than with her best friends in Philadelphia.
Once on "vacation," her worst fears come true. The heat is merciless, the food is spicy, and her great aunt and uncle's mountain house teems with relatives, only one of whom—her distant cousin Lilly—speaks English. Bored, and hoping to make up for missing her best friend's star-studded Sweet 16, Mariana offers to help in the planning of Lilly's Quinceañera. Soon, despite herself, Mariana clicks with new friends who open doors to romance and long-hidden secrets. Suddenly the summer she dreaded is ending way too quickly. It might turn out that the last place she ever wanted to go is the one place she truly finds herself.
Emily is a Jewish girl from the suburbs of New York. Her mother has family in Puerto Rico, but Emily has never had contact with them—- ever. Then Emily's grandmother dies and Emily is forced to go to the Caribbean for her funeral. Buttoned-up Emily wants nothing to do with her big, noisy Puerto Rican family, until a special person shows her that one dance can change the beat of your heart.
Everyone knows the legends about the cursed girl—Isabel, the one the señoras whisper about. They say she has green skin and grass for hair, and she feeds on the poisonous plants that fill her family's lush Caribbean island garden. Some say she can grant wishes; some say her touch can kill. Seventeen-year-old Lucas spends summers with his hotel-developer father in Puerto Rico, and he's grown up hearing the stories. When letters from the cursed girl mysteriously appear in his room the same day his girlfriend disappears, Lucas turns to Isabel for answers—and finds himself lured into her strange and enchanted world. But the more entangled Lucas becomes with Isabel, the less certain he is of escaping with his own life.
12-year-old Mateo returns to his grandparents' island to deal with a family tragedy. From the moment he arrives, a series of terrifying events turn his world upside down. A stray cat with a mohawk, a ruthless town bully, and a lost ghost mysteriously come together and change his life forever.
The Illuminated Forest is an imaginative study in parallels: the fine lines that separate the real and the fantastic, the tangible and the mystical, the plausible and the magical. The novel's heart is contained within the atmospheric, lush descriptions of the geography of an island that breathes and feels along with the characters. The Illuminated Forest is at times a very human portrait populated by flawed characters trying to find balance and renewal, at other times it is a magical escape into another realm when faith has failed them. The Illuminated Forest is a heartfelt story told through magical realism, a literary work that seeks to delve deeply into its characters' humanity without sentimentality or trite happy endings.