This content contains affiliate links. When you buy through these links, we may earn an affiliate commission.
Looking back, I've enjoyed horror stories since I was a child. From the very first horror movie I watched at the cinema at age 13 to the Goosebumps books I read in middle school, I have always loved horror. But none of those stories really frightened me. Seriously, at one point in my adolescence, I had watched The Ring so many times that it became my go-to movie to fall asleep when my insomniac brain refused to quiet. Why? I have NO idea. This is important though, because I really thought of myself as "immune" to horror in some ways. I even read fewer horror books, claiming they were thrilling but just not that scary. How could a book be frightening? I guess I'd just been reading the wrong kind of horror.
Fast forward to a couple of years ago, when I began to read Latin American horror books. To my complete shock, they hit very close to home. Some of these stories made me genuinely angsty, and a couple of them had me turning on the lights at night. Now I'm obsessed. So whenever I seek a good fright, I know where to look. But why? Why does Latin American horror make my skin crawl, and my heart beat faster? What's the reason it hits so close to home?
Why Latin American Horror Hits Close to Home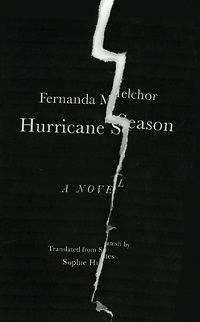 I guess, in the end, the answer is rather simple. It hits close to home because I'm Mexican, and I live in Latin America. Let me explain. As I mentioned in my boom of Latin American horror essay, the most common characteristic of these stories is that they focus on everyday horrors. In other words, these books take something quotidian that is already pretty terrifying in order to create dark and often harrowing stories. They can have supernatural elements, but that's not really what makes them frightening. The horror relies on the fact that these books mirror what we have to live with every day.
This is tied to my firm belief that horror is contextual. So, what scares me might not scare everyone else. But I can tell you without a doubt that misogyny, sexual assault, and femicides scare me, and they're shadows that follow me every day. What if one night I don't come back home? What if my friend is in a difficult relationship, and one day, I wake up to learn she's dead? Or what if I leave a party early, and someone sexually assaults one of my friends?
Latin America is home to 14 of the 25 countries with the highest rates of femicide. That means that more than half of the countries with the most gender-based violence in the world are in this territory. Latin America also has a severe abundance of child abuse cases. UNICEF reported that 2 in 3 children in Latin America and the Caribbean experience some form of domestic violence.
In Argentina, 30,000 people were killed or disappeared by the government during the Dirty War. Many children were taken and given to military couples. Can you imagine being raised by the same people who tortured and possibly killed your biological parents?
In 2022, it was estimated that Mexico had about 100,000 missing or disappeared people, with 10,000 of them going missing in 2021 alone. And we still haven't seen justice for the 43 disappeared students from Ayotzinapa—even though it happened nine years ago. Going back to gender-based violence, this is a country in which 10 women are killed every day.
In Ecuador, gang violence and drug-related violence have become unpredictable. The country's homicide rate doubled from 2021 to 2022, and people live in constant fear of the violence that floods the streets.
I could go on and on, and the point of these examples isn't to paint Latin America in a negative light. James Baldwin once said, "I love America more than any other country in the world and, exactly for this reason, I insist on the right to criticize her perpetually." I feel the same way about Latin America. The point is that these violent acts are all things that happen on a day-to-day basis, and they're the kinds of topics that Latin American horror often discusses. It's no wonder these books hit so close to home.
The Books That Scarred Me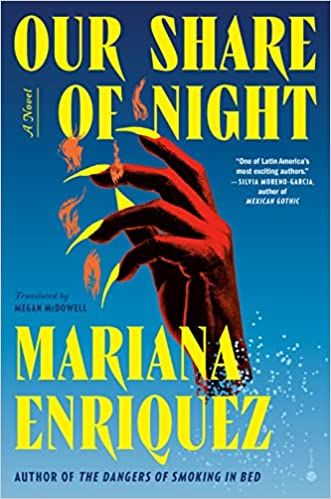 Well, now you know why Latin American horror novels are the stuff of nightmares for me. And I mean that as a compliment. Truly, it's rare that other horror novels elicit such an anxious and uneasy response from me. I will never forget the sheer nausea and anxiety I felt while reading Hurricane Season by Fernanda Melchor, which explores misogyny and the violence it generates. Or the terror I felt reading the child abuse and domestic violence in Our Share of Night by Mariana Enríquez. Seriously, that book had me turning on the lights at night if I had to leave my room. Then there's the quieter but still chilling horrors of female adolescence depicted in Jawbone by Mónica Ojeda.
I recently discovered The Houseguest and Other Stories by Amparo Dávila, which really surprised me. These short stories were written in the '50s and '60s, and their representation of how society treats women is still relevant today. The short story "Tina Reyes," for example, features a woman who is terrified of sexual assault and femicide.
If you pay close attention to those books, there's something they all have in common. They were written by women. I'm 100% positive that's another reason why Latin American horror hits so close to home for me. The realities, the everyday horrors they represent, feel all too real when they write about them—likely because they share those fears, too.
I know I said horror is contextual, and I stand by it. That's why so many of these stories feel so personal to me—and why they also feel scarier. But that doesn't mean that people with different life experiences can't read them and see the horrors they carry within. So, with that, I urge you to read more Latin American horror. You might not sleep so easily at night, but you certainly won't regret it.