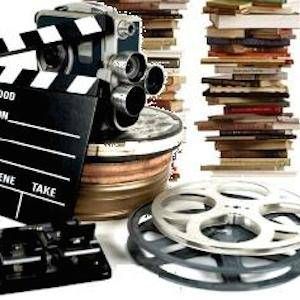 This content contains affiliate links. When you buy through these links, we may earn an affiliate commission.
It is a truth universally acknowledged that a book is always* better than its film and/or television adaptation.
Hollywood loves to mine the book world for stories, new and old, that can be re-imagined and brought to the big and little screen. If you like to read the book first, here are a list of books to either add or bump up your TBR list to get them finished before the adaptation is released.
*Obviously there are exceptions to the rule. I'm looking at you, Friday Night Lights.
1. The cable television network SyFy has green lit the television pilot adaptation of The Magicians series by Lev Grossman. The hour-long drama is being written by John McNamara and Sera Gamble. The book series was previously owned by Fox television in 2011, but the show never got picked up for a series.
2. Stephen King has had dozens upon dozens of his stories adapted. Most recently his short story, "Bad Little Kid", has been optioned for a film by Laurent Bouzereau and his production company, Nedland Media Inc. The story was released as an e-book in Germany and France on March 14, 2014 and has not been officially released in the United States yet.
3. The YA dystopian novel Not a Drop to Drink by Mindy McGinnis was acquired by Fickle Fish Films, the production company created by Twilight author Stephenie Meyer and Meghan Hibbett. The production company previously produced Meyer's novel The Host, and Austenland, which is based on the novel by Shannon Hale.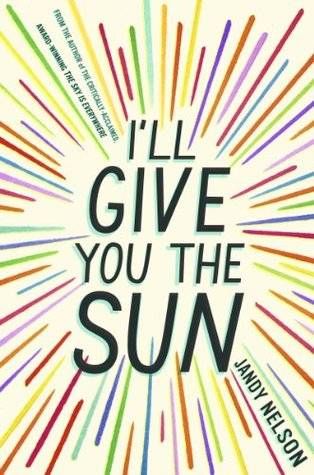 4. The soon-to-be released YA novel I'll Give You The Sun by Jandy Nelson has already been optioned by Warner Bros. The book will be released on September 16, 2014. The adaptation is being produced by Denise Di Novi and Alison Greenspan, whose recent producer credits include the adaptation of If I Stay by Gayle Foreman and The Best of Me by Nicholas Sparks.
5. Speaking of which, Shauna Cross, who wrote the screenplay for If I Stay, is attached to write the screenplay for the adaptation of What Alice Forgot by Liane Moriarty. The film was recently picked up by TriStar, Sony's film label and is currently set to be directed by David Frankel, who directed The Devil Wears Prada, based on the novel by Lauren Weisberger.
6. A one-hour serialized drama is being developed based on Gillian Flynn's novel Sharp Objects. Entertainment One Television is developing and producing, with Flynn serving as executive producer, and Marti Norton set as showrunner. Norton has worked on a variety of television shows including Mad Men, Grey's Anatomy, Private Practice, Glee, Buffy the Vampire Slayer, and Prison Break.
7. Albert Torres has been picked to write the Universal's Locke & Key adaptation, which is based on the comic book series by Joe Hill and Gabriel Rodriguez. Torres does not have a significant amount of credits, but has worked on a draft of Hyde, an adaptation of a Dark Horse comic from Paramount and Skydance. In 2010, a pilot based on the comic series was green lit by 20th Century Fox Television, but the series was never picked up.
8. James Patterson has multiple deals for adaptations that will be coming soon. CBS has ordered a 13-episode drama series based on the novel Zoo, which was published in 2012. The series is set to air in the summer of 2015. The exclusive rights to Patterson's young adult series, Maximum Ride, was sold to Collective Digital Studios, a YouTube multichannel network.
9. Steven Spielberg is set to direct an adaptation of The BFG by Roald Dahl for DreamWorks, which is currently set to begin filming in early 2015 with a release in 2016. Melissa Mathison, who wrote the script for E.T., wrote the screenplay.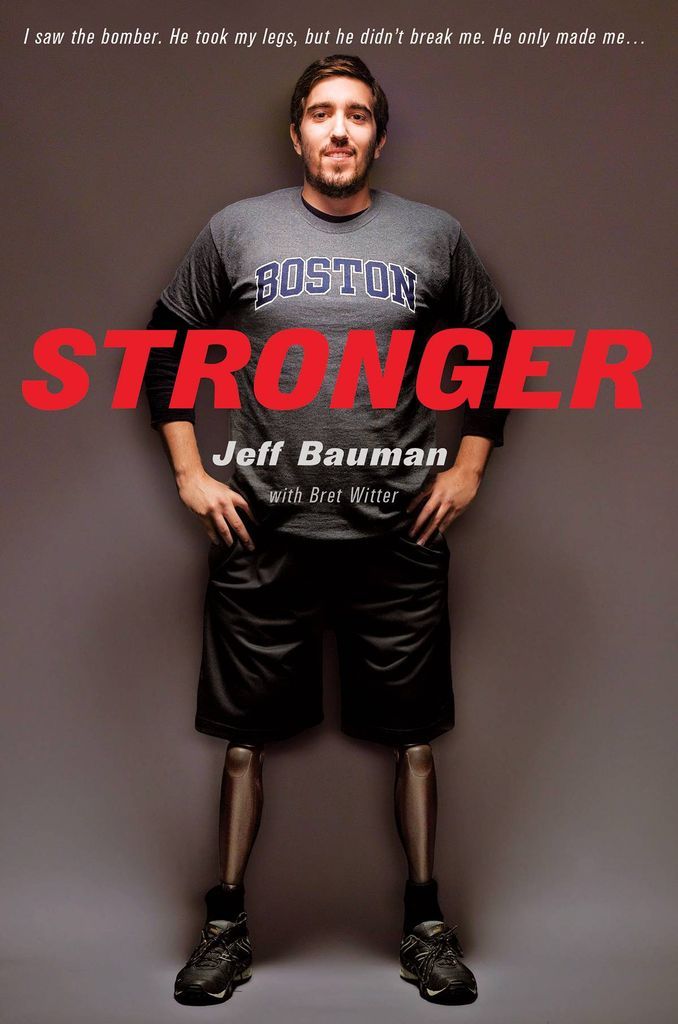 10. Lionsgate is developing a film based on the memoir Stronger by Jeff Bauman, who lost his legs in the 2013 Boston Marathon attack. The story follows Bauman as he waited at the finish line of the Boston Marathon for his girlfriend to finish when the bombs went off.
11. Sandra Bullock is set to star in the untitled biopic of Tupperware marketing executive Brownie Wise, which is based on the non-fiction book Tupperware Unsealed by Bob Kealing. Tate Taylor, who adapted The Help screenplay, has written the script and will also direct the film.
12. Christian Bale is in talks to star in a film adaptation of The Deep Blue Goodbye, which is the first in a 21-book series by John D. MacDonald published in 1964. Author Dennis Lehane helped write the script. James Mangold, who worked on multiple films including Girl, Interrupted, Walk the Line, and 3:10 to Yuma, is set to direct the film.
*Editor's Note: Marti Noxon was incorrectly listed as "Marti Norton."